Breaking news: Amid coronavirus fears, semifinal games postponed
---
Update on Unified basketball: The game will be played today (3/13) at 4 p.m.
Updated at 9:30 a.m. on March 13.
---
Update on girls' basketball: The game will be played on Friday (3/13). Each player may only bring four friends/family members.
Updated at 7:00 p.m. on March 12.
---
Unified basketball semifinal game postponed
The Unified basketball team was on their way to their semifinal game against Berlin when Coach Ann MacLean stood up at the front of the bus and told them she had some "bad news". 
"Everyone was having a good time eating and relaxing for our game," said senior helper Chris Tutt." Our coach stood up and said our game just got cancelled and that we had to turn around and go back." 
The team was about halfway to their game in the Concord area when they were told they had to head home due to recent concern about the coronavirus. 
"My initial reaction was that I was disappointed and then it wasn't until we got almost home that I realized this could be it and our season could be over now," Tutt said. "Nobody takes it seriously until it affects them. This is the first time it has started to affect us personally, and now we're starting to realize how bad this could probably be."
Girls' basketball semifinal game postponed
The girls' basketball team were also scheduled for their semifinal game against Goffstown tonight in Exeter at 6:00 pm but it was postponed until further notice. 
Senior Colleen Furlong who is a point guard for the Lady Lancers said that the team was very frustrated when they heard the news that their game was cancelled. 
"We were ready to play the game and were already anxious enough," Furlong said.
The NHIAA has scheduled an emergency meeting which will take place today, March 12 to discuss possible options regarding the games that were postponed as well as the spring athletic seasons. 
From the principal
LHS Principal Jason Parent can confirm that there are no known cancellations of the spring seasons at this point, but "all options are on the table" during the meeting.
In addition to the recently postponed athletic activities, LHS has also issued a ban on all out of state school related trips until further notice.
In the meantime, Parent said he is not aware of any known coronavirus cases in Londonderry, and he will be working hard with the administration to protect the staff and student body. 
"Obviously we're taking everything seriously," Parent said,"but we don't want to cause panic within Londonderry High School just yet." 
Leave a Comment
About the Writer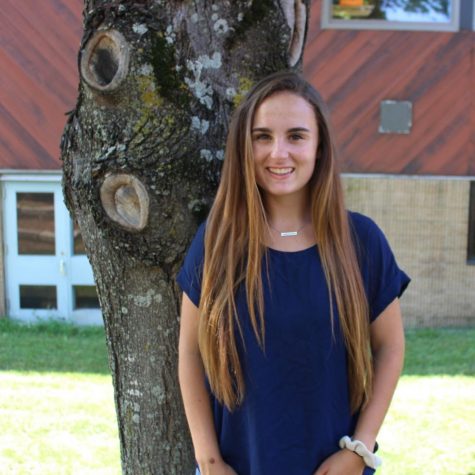 Kait Bedell, Editor-in-Chief
Kait loves to keep busy with her many hobbies of lacrosse, field hockey, drawing, guitar, and of course, writing. On the rare occasion her schedule is freed up, she is usually spending that time with family and friends or sprawled out on the couch watching her favorite shows.