Seniors lead girls' basketball to semifinals
Update on girls' basketball: The game will be played tomorrow. Each player may only bring four friends/family members.
Updated at 7:00 p.m. on March 12.
---
Breaking news: Tonight's girls' semifinal basketball game postponed. Stay tuned to LSO for more information on how coronavirus is impacting Londonderry.
Updated at 1:40 p.m. on March 12.
---
The Lancer girls' varsity basketball team has won seven straight games, including their first playoff game against the Pinkerton Academy Astros. They followed this performance by pulling off an upset in the second round of the playoffs against the 16-2 Merrimack Tomahawks. 
The girls are heading to Exeter on Thursday (3/12) to take on Goffstown in the Division I semifinals. This will be their 3rd playoff game coming in as the underdog.
The team is led by point guard Colleen Furlong, forward Katie Sullivan, and by guard/forward Courtney Shay—who scored her 1,000th point in her Lancer career this season. 
"I think being the underdogs did affect us," Furlong said. "It made us work harder. We knew we had so much potential, we just had to start showing it."
The Lancers may have been doubted going into the playoffs after a rocky start to the season, but the girls have won seven straight, proving they aren't a team to be taken lightly.
"We've been playing together and working hard in practice and it's showing on the court," Shay said. "We've started to move the ball well and we've been hitting our shots."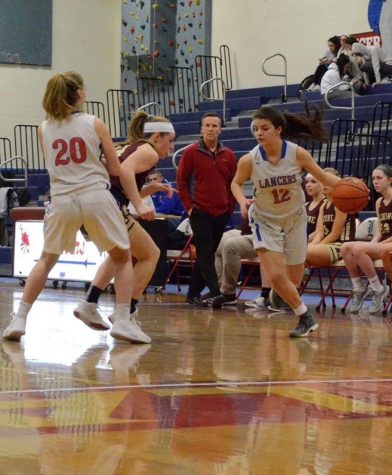 The girls have been on fire, but facing off against Merrimack this past Saturday was no easy task.
"I knew we weren't done yet. It wasn't going to be our last game," Furlong said. "We all knew we could beat Merrimack if we outworked them. And that's just what we did: we outworked them for four quarters and didn't stop."
If the girls are to make it to the Division I Championship, they are going to need to keep this mentality for their game against Goffstown on Thursday
"Goffstown has one really strong player," Sullivan said. "We are definitely planning our defense more strategically. But we've made it this far, so we're not going to let anything stop us from getting to UNH on Saturday."
The girls know they can't let the pressure get to them and must stick to their strengths to keep their winning streak going.
"We have shooters on the team we can rely on," Sullivan said. "We're a smaller team, so we can use that as an advantage and outrun other teams. And our defense has been a big part of success, holding Merrimack to only 11 points in the first half."
The senior girls leading this team are all long-time basketball veterans, but making a deep playoff run is something new to them.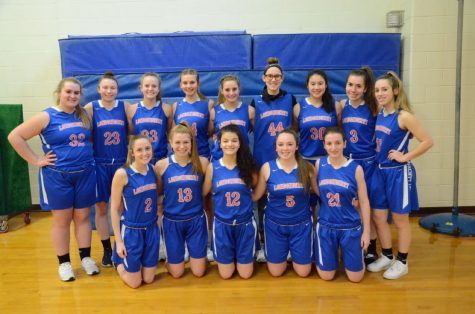 "I'm really excited about making it to the semifinals," Sullivan said. "This is the furthest the team has made it in the past four years and we can't wait. We're all ready to take on Goffstown."
One of the most important factors in the semifinal match-up for the team will be to have the right mindset and to not give up, to play until the final buzzer.
"Our mentality is the same as it was going into the game against Merrimack," Furlong said. "Just like Pinkerton and Merrimack, Goffstown is a good team. We have to outwork them for four quarters and not let them get hot. They're a great shooting team and we have to stay confident, and be more confident then they are."
The semifinal match-up on Thursday is the furthest the girls' team has gone in the past four years, and for these seniors it's now or never for their high school careers. For some, it could be the last game they ever play.
"We're going in ready to fight," Shay said. "We're confident. It's win or go home."
Leave a Comment
About the Contributor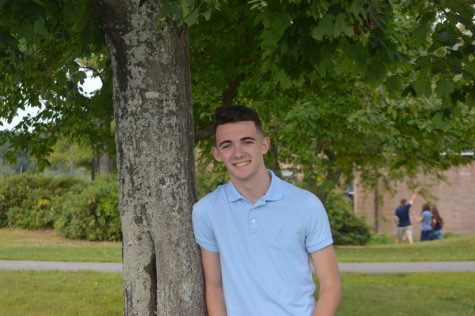 Tyler Wilbur, Executive Sports Editor
Big Sports Guy. Retired youth football and baseball player. Pro-gamer. Tyler is a sports guy's guy. Vivid outdoorsman. He's met more professional athletes than you.