Lancer Football strives to beat Astros for the 2nd year in a row
Lancer football is coming back from an undefeated season and going into this year's Mack Plaque game with high hopes of defeating the Astros for a second year in a row.
Last season, for the first time since 1998, Lancer football beat the Astros 42-24, and the pressure is on to live up to last year's reigning champs.
Senior captains Eric Raza and Jake Naar are going into Friday's game with a strong mentality.
"I'm definitely confident in our team this year," Raza said. "Last year's team proved Pinkerton can be beat, and this year we want to start the streak for ourselves."
The team is confident in their defense and has been focusing on getting better since practicing has been allowed due to restrictions because of Covid- 19.
"I would say the team strength is our defense," Naar said. "We have some really good returning linebackers and a very solid d-line. We hope to let up very few points this season."
The strength and positive mindset of last year's team has carried on to the Lancers this year as they plan to continue the winning streak.
 "We have a strong team again this year with a lot of returning varsity experience that will definitely help to have under the lights," Raza said.
The team has set high objectives for themselves and continues to work towards them every day at practice.
 "There's always only one goal and it's to be the team on top at the end of the year and we just want to continue working hard week by week to get there," Raza said. 
Practices have been going well for the boys and they hope that this will translate into their game on Friday.
"If we continue to practice the way we have been, I have no doubt we will win," Naar said.
The thirst for another Mack Plaque win is back and the football team is preparing for another gritty game.
"[We have] no doubt. I know every player on the field wants to win just as bad as the others," Raza said. "We've proven to each other we can win together, and we have no plan on stopping that train this year."
Leave a Comment
About the Writer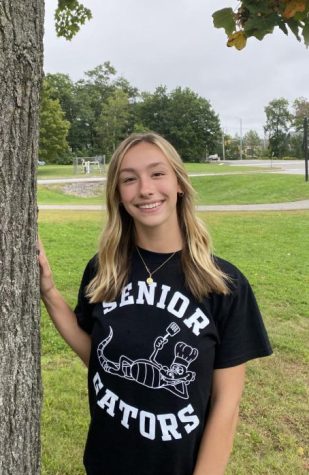 Olivia Windisch, Sports Chief
Olivia has been on staff with The Lancer Spirit for three years. Olivia is a huge sports girl; when she isn't on the field, court, or track with the Unified family, she spends her time cheering on Lancer Nation. Olivia is also involved in many clubs at LHS and enjoys spending her time volunteering. If there was an award for loudest fan... Olivia would win it.