BREAKING NEWS: Lancer nation students petition to stay remote
Petition on Change.org created by Alex Elguezabal has nearly 600 signatures to continue remote learning. All quotes throughout this article were obtained from said petition .
From preschoolers to high school seniors, students in the Londonderry district have been put into remote learning since the end of November. Now, with remote learning coming to a close, students of all grades are speaking out against in-person learning. 
One such student is senior Alexander Elguezabal. Making a petition on Change.org, Elguezabal is petitioning to have remote learning continue indefinitely until it is completely safe to come back to the school building. He now has nearly 600 signatures within 24 hours of posting the petition. 
Elguezabal states in the petition that there are too many health concerns centering around COVID-19 to go back into the school safely.
"We can already see that the community can not inhibit the spread of the virus," Elguezabal said. "So how are 14 to 18-year-olds going to be able to while they are with friends at school?"
While some argue on the site that it's mainly health concerns centering the need to stay remote, students like junior Damian Fabiano stated it's because he prefers the set-up of remote over hybrid.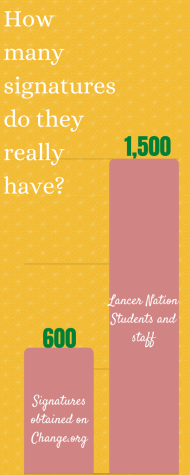 "I don't want to go back because the way [the schools] do hybrid is so bad for learning, at least in full remote there's some consistency. But if I choose to stay full remote on January 18 I will probably have to get new teachers if they even let me stay full remote," Fabiano said in his comment. 
Elguezabal plans to go in front of the school board to present his case with his accumulated signatures. 
We want to hear from you.
If you would like to share your opinion about remote vs. hybrid, please use our comment section below.
This will be a continued coverage piece. Please stay tuned for more updates.

Leave a Comment
About the Contributor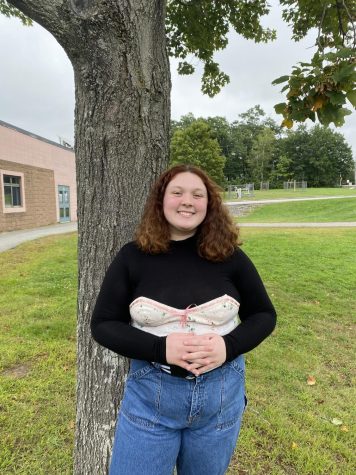 Kaylie Donahue, Magazine Chief
With a love for design and anything involving the arts, Kaylie is prepared for her second year on The Lancer Spirit as the Magazine chief. When she's not working on making the school's magazine beautiful, she will commonly be found at home helping her parents around the house and babysitting her younger siblings. Other than helping around the house, Kaylie enjoys crafting and exercising as common past-times; making something from her own hand from start to finish is what she prides herself on.