Editorial: The importance of substitute teachers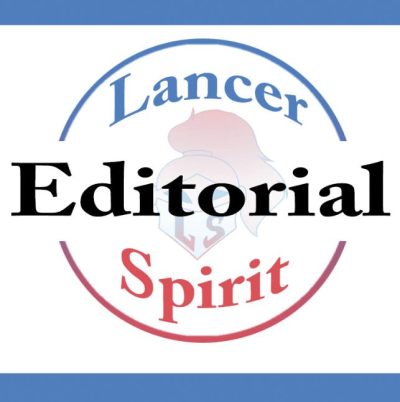 LHS has one official substitute teacher.
One.
That means administrators–both at LHS and the district office–and other teachers have to cover classes when a teacher calls out because there are no subs available to fill in.
The situation of having a sub shortage affects a variety of people in the LHS community. 
For instance, when there are no subs available, it makes calling out more stressful for the teacher because they know their colleagues are going to have to cover for them. In the midst of a pandemic, shouldn't we be striving to make teachers feel more comfortable than ever to take sick days if they are feeling ill? And what about teachers who have to quarantine for 10 days? 
It almost feels like the issue is a domino effect.
A teacher isn't able to come to school, effecting how their classes will operate for the day. This teacher missing school means their classes will now have to be covered, and if there isn't a sub available this falls on either a fellow teacher or an admin.  Now, either another teacher's classes will be effected or an admin is being taken away from their other responsibilities.
Not to mention what a nightmare it is for the administrative assistant, whose job it is to navigate this sea of swirling chaos.
Not only this, but when the school is scrambling to find substitutes, there can be an affect on the timeliness of which students learn the curriculum. 
Having random subs pop in and out of classrooms robs students of the supposed "glory" of in-person learning. Now more than ever, it is so important to provide as much consistency to the lives of students. Consistency ensures they are absorbing the information at hand. It is challenging to learn when everything is constantly changing. 
However, it isn't surprising that we are having a sub shortage right now due to COVID-19. Most substitute teachers are retired individuals who most likely don't want to risk the potential of contracting a disease while working for a few hours. Additionally, the Londonderry School District is ranked 9th best district in New Hampshire, and yet subs are still paid the lowest in the state. Is that kind of paycheck worth risking their health?
We understand that everyone in the Londonderry School District is working hard to provide the best possible learning experience to students during this time of uncertainty. However, we are disappointed more is not being done regarding substitute teachers.
Now more than ever, subs deserve to be compensated fairly for their work at LHS. Subs are risking their health by coming in to cover a class, and their paycheck should reflect this. In order to keep day to day life at school running smoothly, we need more subs available. And to pay them a fair wage.
After all, we need them more than they need us.
View Comments(1)