To Jake with love from us.
A message from the editor: Jake was a light in our school and our community… it takes a special person to create this much of an impact on a town. After reading through all of these memories it was even more apparent to me that Jake took great pride in caring for others. By sharing these memories the love and kindness that Jake spread will never be forgotten. Thank you to everyone who has taken the time to share. Please feel free to continue to send in your memories and words of kindness.
---
Jake was always a shining light in everyone's life. Hearing that simple "Alyssa how we doin?" could make my whole day. His smile was so contagious and you couldn't help but smile back at him even if you were having a rough day.

I wish that I could've had the time to truly express to him how much he meant to me and how much he made me happy. We'd always have long conversations over snapchat talking about life & he'd always check in on me to ask how everything was going in my life. We would always talk about the end of senior year and how excited we both were and how we might get all the seniors to go back.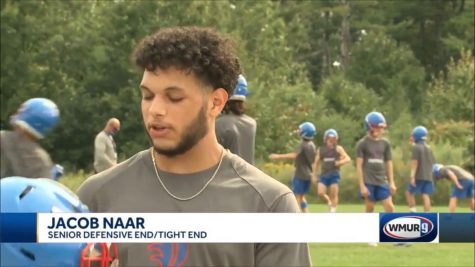 He was so excited for all of the end of year activities. We even made an agreement once that if we were both single by prom, we would go together and ever since then he would occasionally bring it up and be like "Hey are we still on for prom?"
I want to send all of my love and prayers to Jake's family, friends, and teammates. This is a time where we all need to come together & be there for each other no matter what. We all need to bring Jake with us everywhere & be more like him, especially now more than ever. We need Jake's constant positivity to continue on throughout Londonderry. He made an impact on not only the school, but the entire town. Jacob Naar is irreplaceable. We will never forget him. No bad days.
I miss you buddy. <3 – Alyssa Pitarys
---
Jake always used to send me silly pictures, and he would always make me smile. He always had a smile on his face and he was always happy. We will all miss him. – Sophia Fonseca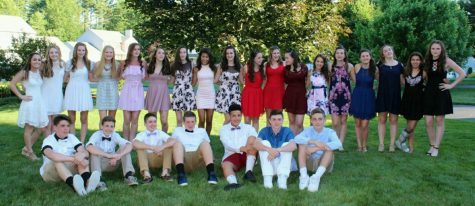 ---
Jake is a leader and a role model to every single person. He was always happy and made anyone's bad day into a good day. He always knew how to make everyone laugh. We all love and miss him so much.
<3 – Bianca Fonseca
---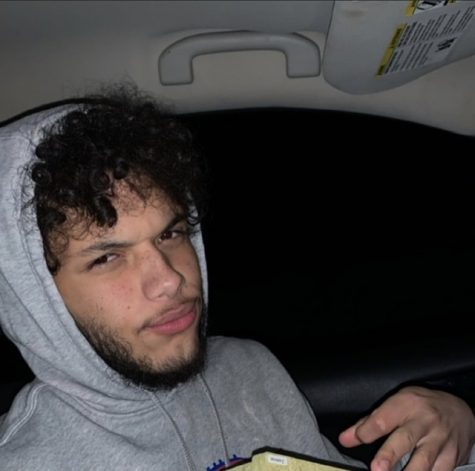 My Senior year, Jake's Junior year, we were on the second offensive line during offensive team practice. The number of laughs memories that I shared with him in those moments will be ones I keep the rest of my life.
He was the tight end on the play that I had my one and only career touchdown as a Lancer, and I had never seen another person get so excited for someone else in my lifetime. I will cherish that moment the rest of my life.
Winning a state championship together will be something I remember for the rest of my life.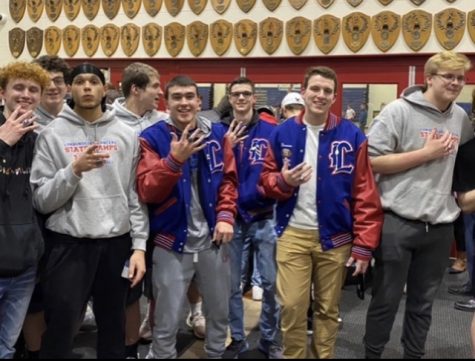 – Jay Hayes
---
Jake and I grew up together at North School and he was such an amazing kid then and still was now. Jake and I were in some classes together and played at recess along with at Sarah's house. Jake was always so happy and up lifting. "No bad days" – Maddie
---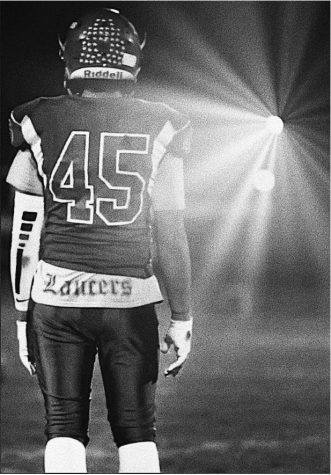 Jake Naar was an example of what it meant to be a great athlete in this town. I reminisce the time where Jake had gotten the best of me in practice when I was not expecting it. It was during the double session practices of senior year in one our linemen drills. My job was to try and pass block Jake. I was feeling a little too confident. Naar was only a junior who hadn't had much varsity time yet, so I thought I had it the bag.
Little did I know I would be humbled. When the coach blew the whistle, Jake shot out and hit me with everything he had, and then threw me to the side like I was a stuffed animal. I held my own on the next repetition with him, but Naar had simply embarrassed me in front of the whole group. I couldn't be mad at all; I was just impressed. If he could throw me out of the way that easy, he deserved to be on the field.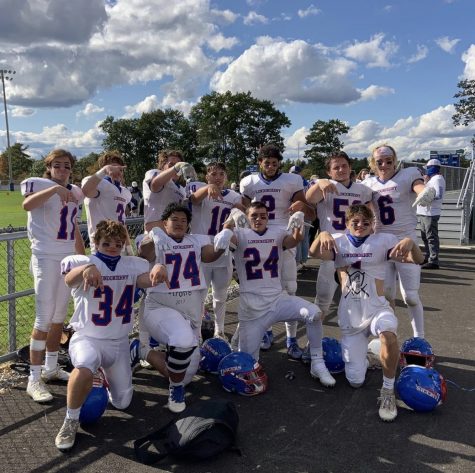 Jake developed in those preseason practices and earned playing time in short notice. When you think of the dominant 2019 Lancer defense, you can't forget Jake Naar.
I am truly blessed to have played with someone who gave it his all for his teammates. Naar always gave great vibes to everyone around him on and off the field, and he will truly be missed as a teammate and as a friend.
We love you Jake, rest in peace. – Cooper Bartlett
---
His big, bright, beautiful smile and light. – Tanya Lemay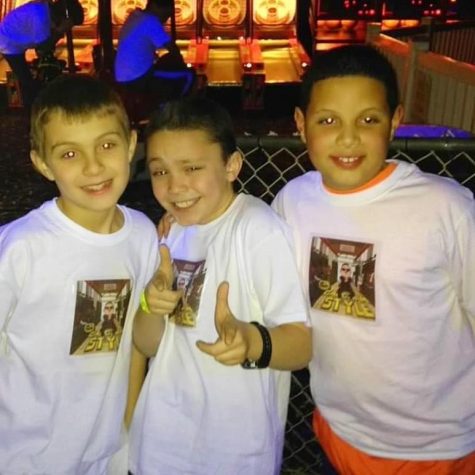 ---
When I stepped out of the car and walked to hardy road on Wednesday March 17th everything was quiet. I walked across the street and as I laid flowers down I found myself asking over and over again how and why. I was wondering how could a friend who I cared about be gone. I looked at all the pictures of Jake and felt all the anger that I felt when I found out. I said while standing there "You didn't deserve this." Even though he wasn't there I stood there for a few minutes in silence. There was no noise. Just the site and sunlight. As I turned to leave I said, "I'll never forget you."
-Jeremy Helman
---
Made my class fun!! Was super nice to me, talked to me and made me feel welcome!! While on the football field or in class he had no bad days. -Koryn Sawyer
---
Jake's smile always brightened my day♥️ – Lauren Doherty
---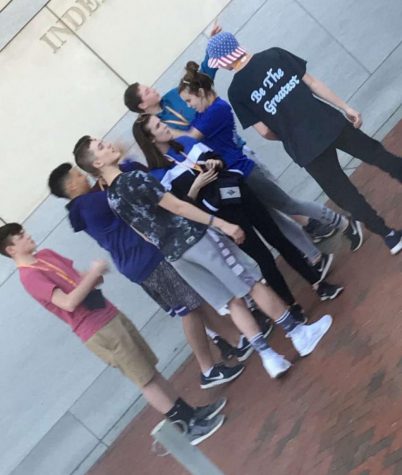 Jake was one of the few kids throughout middle school that treated me like a normal kid when I was a complete and total jerk to everyone. That being said, I knew him all the way back to when we were 3 years old. I didn't go to elementary school with him, but I did start talking to him a bit in middle school.
I hadn't talked to him since the start of this year, but I want everyone to know that in almost 15 years of at least knowing of him, I never once had anyone tell me a single negative moment they had with him. I know my class will do him right by finishing out 2021 in his honor. He's looking down on all of us right now, and he can see just how much we all miss him.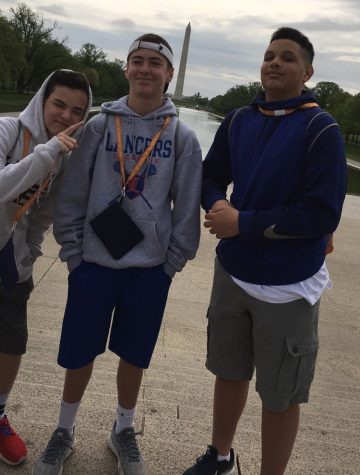 My deepest condolences to the families and close friends of such a great person. Rest in Peace buddy, we'll never forget you. – Sam Manella
---
Jake was the kind of person who lifted you up. He was so kind to everyone, his smile was infectious. He was a beautiful soul who will forever live in our hearts.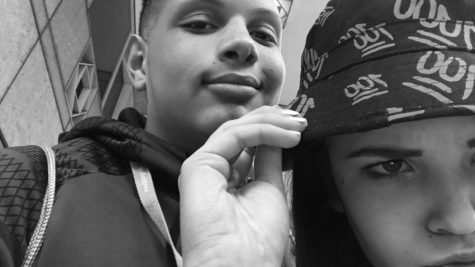 He had a big impact on so many people and he most of all was an amazing human inside and out.
Heaven has gained a beautiful angel❤️– Emily Moran
---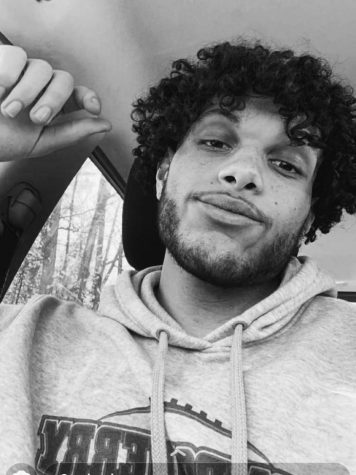 I will never meet another person in my life like Jake. He had a charisma that attracted everyone in the room. His pure and happy personality is something I will always remember. Jake could flash a smile and instantly improve anyone's day.
My friends and I all this year used to jokingly fight over who gets to talk to Jake because we all loved him so much. Jake could have conversations about nothing with you and make your day, that's just the kind of guy he was.
He wanted to make everybody feel happy, whether it be his friends, family, teammates, or classmates. The impact he made on everyone around him is more than he will ever know. It takes a special person to affect a town this deeply.
Jake, I love you and will never forget you. -Nicole Longua
---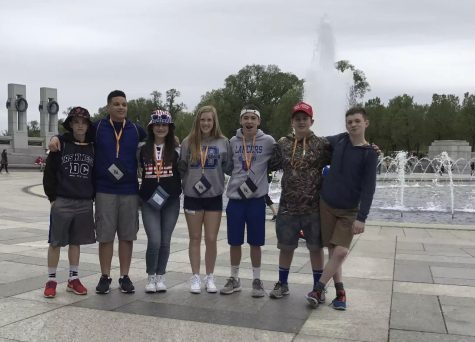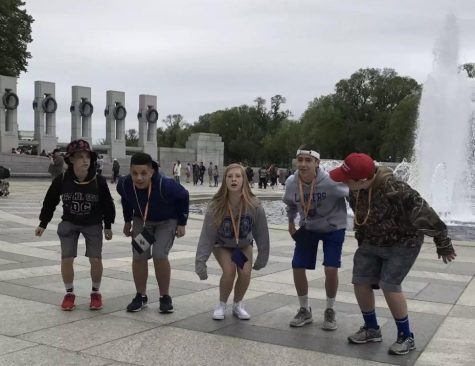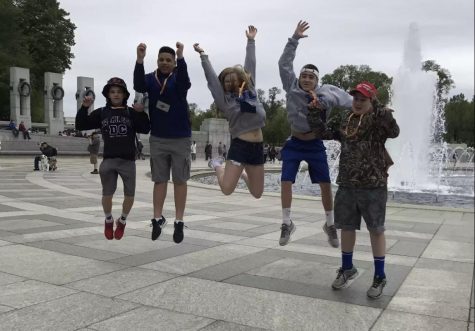 ---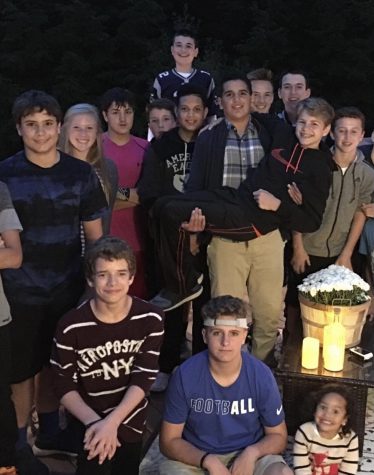 I'll never forget those summer days when you, Alexa and Robbie would come over to play with Sarah during North School break. You all had so much fun on the slip and slide and running around the yard. And those days when you'd just come over for some ice cream and you always chose my favorite to eat. Black raspberry with chocolate chips.
I didn't get to know the young adult you became but Sarah did. And I've heard nothing but great things. The kid you were will always fill my memories. May you lay in the arms of God until we all meet again. – Nancy Gerardi
---
This was Camden's first time playing football and Jake was explaining to him what the ref was saying. Cam was 5 and the youngest on the team and Jake helped him through the season explaining the game to him.. His kindness meant the world to Cam because Jake was a "big" kid! #NoBadDays #Kindness  – Michelle Brutus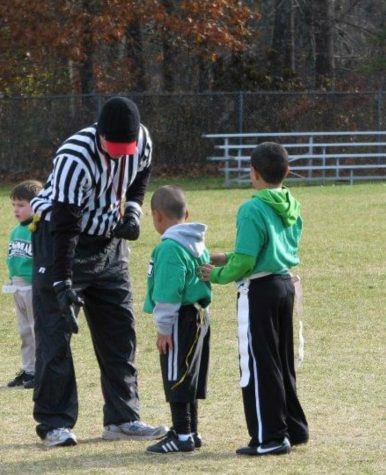 ---
We are so sorry for your loss. Our hearts and prayers go out to your entire family. What a good looking and talented young man. He will truly be missed by all. God Bless. – The Vigliotta family
---
Jake was a light in everyone's lives. He lit up the room the moment he walked in. He was a beautiful soul that I will never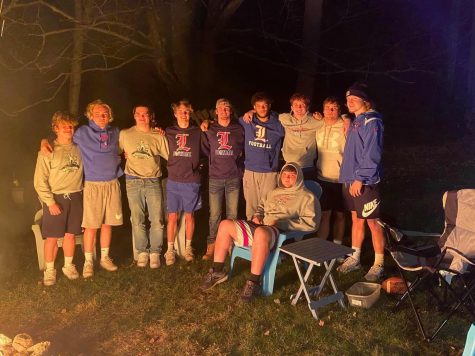 forget. We use to call each other the dynamic duo during middle school. You will always be my dynamic duo Jake. I love you and miss you so much. I hope you are smiling and giggling up there just like you always were. My angel, I will miss you forever. – Mikayla Cantone
---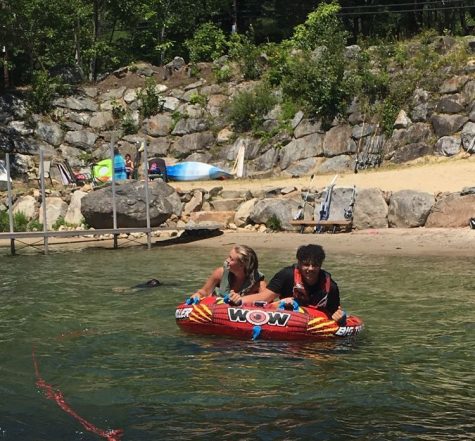 I have know Jake basically since I moved to Londonderry as he was best friends with my brother. I have spent countless summers and late night road trips with him and his friends and I can truly say no one has ever made me laugh as much as he did.
He is and always will be the sweetest, kindest, and funniest person I've ever known. It was a blessing to grow up with him and I will always consider him a brother to me. The memories are to many to count and I will never forget all the good times we had together.
I will always love and miss him and his contagious laugh and radiant smile. He was just a person you couldn't help but love. – Sarah Duarte
---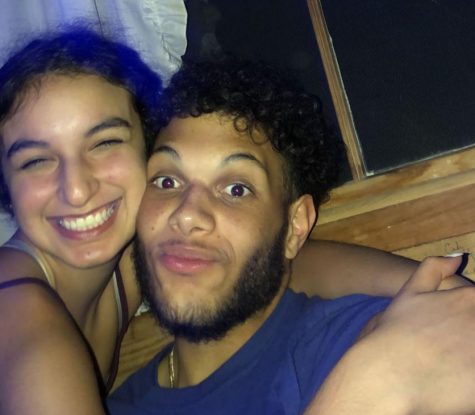 Naar was an amazing guy all around. He was the most random person you could ever meet in a good way. Once a week I would ask him one question "How are you" he would say, "I'm amazing, how are you Shayana?"
Then we would talk and talk about random things from tacos to sports to family to life. A conversation was never boring with him. Whenever you were with him you always felt safe and happy. He had the best smile and the biggest eyes in every picture.
He loves his family sooo much. He loved his mom with everything he had in him. He told me that if anyone ever where to hurt her he would "kill" them. Overall, I have so many nice stories and things to say about him, we all do.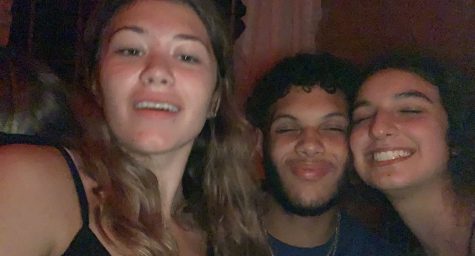 One thing that I'll never forget is that he truly never had any bad days. I saw everyone having a bad day but I have never seen him once have a bad day.
I love you Jake never forget it. I'm still waiting for the dance party you promised me.
Love,  –  Shayana ElGhazal
---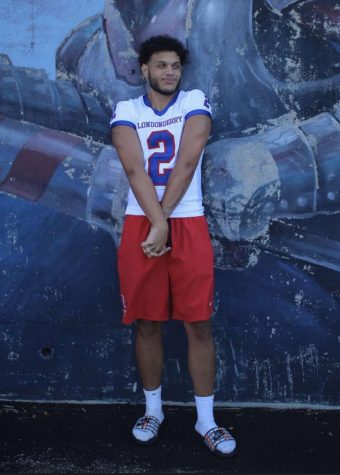 I don't even know where to start. Jake Naar will be in my heart forever. Whenever I get sad, I think to myself "what would Jake do?" I know he would smile at anyone that passed him, and that he would say hi and ask his friends how they were doing.
He had a way of brightening everyone's day with his smile. That smile is engraved in my head every time I think of him. He touched upon everyone he met and was the biggest role model. He will never be forgotten and was taken far too soon.
I love you Jake🤍 #2 forever. – Alex Kelly
---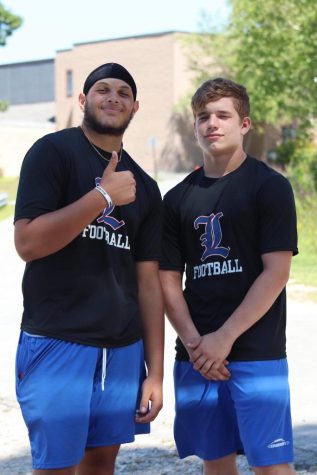 Last semester I would get out of school after e period, which is the same period Jake would leave for MST. I would drive up to the recs every day and pick Jake up on the way to bring him to his car. We would hangout for a few minutes while I ate my lunch every day and it always just made my day a little better. No bad days, Rest in Peace brother❤️ – Gregg Lindquist
---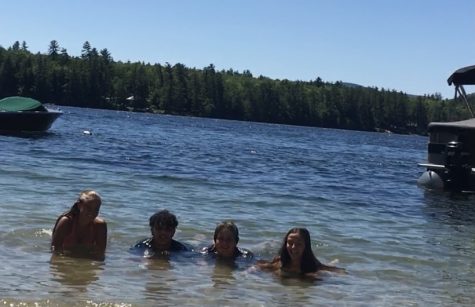 The last memory I have with Jake is a memory I will carry with me forever. It was March 12, 2021 after school and the weather was beautiful outside.
Everyone spent most of their time at the recs after school that day, playing basketball and just talking. Jake pulled into the recs in his car and instantly the energy he brought with him brought a smile to everyone's face. Every boy at the recs was playing basketball and the girls sat and watched them. We all just talked and spent our time together.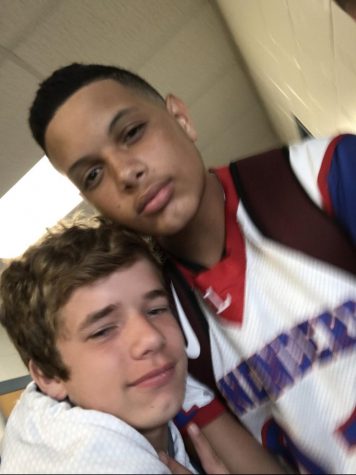 Eventually the boys stopped playing basketball and we were all listening to music outside of cars just enjoying the weather. I stood next to Jake while listening to music and his jokes and comments just made me smile. Jake eventually went to his car to listen to his own music and he started talking to three other boys about going to McDonald's for food and shakes.
I overheard them talking and went up to them, and asked if one of them would buy me a soda (offering to pay them back of course). Jake hopped on the opportunity to get me whatever soda I wanted. I was so shocked at how fast he offered to get me what I wanted, but then I remembered that's just how Jake was.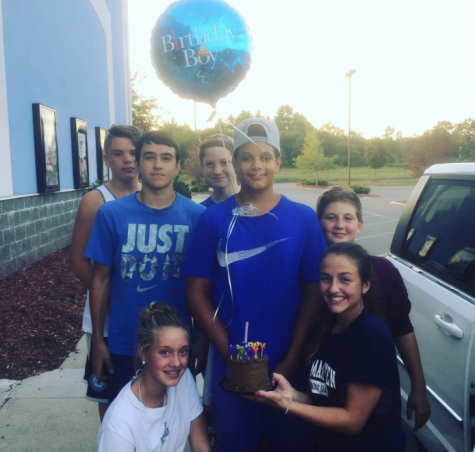 He was always so generous and he did anything for anyone. Him and those three other boys went to McDonald's and they came back after a few minutes. I went up to Jake's car to get the soda he got for me and I will forever remember the smile and head nod he gave me as I walked towards him.
I had also been meaning to ask him if he would let me interview him to talk about lacrosse for my journalism video project and he happily said yes. He asked me instantly "Do you have the questions ready now because we can do it right now" and I had to explain how I needed to figure out what I wanted to ask and he said "Let me know when you have them and we can do it" and I replied with "I will let you know as soon as they're done."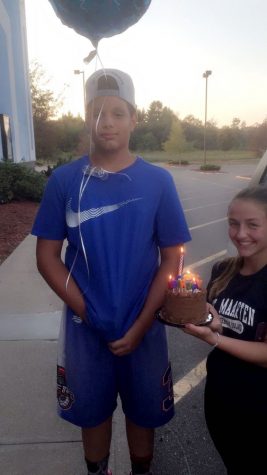 I then stayed by his car laughing, joking, and smiling with everyone else that was also in his car. He eventually got out of his car to go play basketball, and I went over to my other friends that were there. As he was getting ready to leave, he came over and said "Bye MacKenzie, have a good night" and I said "Bye Jake, see you later" and those were the last words I ever said to him in person besides snap chatting him later that night around 8:44pm.
I will forever carry his smile and his energy with me throughout the rest of my life. I will forever appreciate and be grateful that I got to see him in person that one last time.
He was the best. He was always so generous, happy, and had the best energy. He was just always someone you wanted to be around especially if you were having a bad day because he would brighten your day no matter what.
That's just the person he was. He was the best and he will forever be loved, missed, and remembered.
-Mackenzie Santiago
---
Everything is for you now brotha miss you jit – Riley Boles
---
View Comments(1)
About the Contributor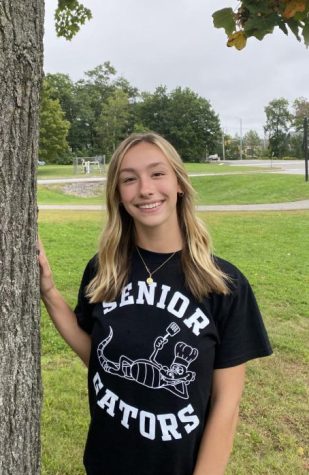 Olivia Windisch, Sports Chief
Olivia has been on staff with The Lancer Spirit for three years. Olivia is a huge sports girl; when she isn't on the field, court, or track with the Unified family, she spends her time cheering on Lancer Nation. Olivia is also involved in many clubs at LHS and enjoys spending her time volunteering. If there was an award for loudest fan... Olivia would win it.