Londonderry community remembers and honors LHS counselor Mrs. Sherwood
Mrs. Sherwood was an outstanding woman who was loved by so many people. Below are the memories that were shared in honor of her, which show how much happiness and joy she brought into people's lives and the impact she had on those around her.
---
Over the announcements, Mrs. Rich and Mrs. Sloper both read a beautiful speech that they each wrote for Mrs. Sherwood. Read their words below:
From Mrs. Rich, House 2 assistant principal and friend
"One February 12th we left our little House 3 office packed and ready for the possibility of a shift to remote learning. It had been a long, tough week but the three of us worked through it together. You looked at me and said, I really hope I see you on Monday. I said me too, friend. It has been hard for me to put my head in a space where I can write about you. I still don't feel there are words adequate enough to describe the impact you've had on me, our House Office, Adult Education and our community in Londonderry, which you were so incredibly devoted to. You were an intricate part of our three-woman team.
"Our home away from home was safe, happy, unpredictable, full of laughter and driven by love. I promise to carry on all of the amazing treasures you blessed us with. You were a true Lancer. Beyond that, you were a fierce advocate for trauma-informed schools, a loving mother, a devoted wife and a loyal friend to everyone you met. Your smile was infectious, and your positive attitude would always encourage others around you to rise up. You found creative solutions, made lasting connections and when you didn't know the answer to a problem, you were off on a mission to find it. What was best for our students drove your every move and you were bravely unapologetic about it.
"You reminded us to stop and breathe, to always see the good in others and, beyond that, you always challenged us to be better. I hope we have made you proud. Lastly, if we have learned anything from you, it is that true heartfelt kindness, above all, is the most important and inspiring thing we can spread around. You were loved and we promise to carry on all that you were by being the best of who we can be."
"Good Evening- I'm Abbey Sloper and it's my pleasure to speak with you tonight alongside Crystal Rich and Jason Parent.  It's with very full and yet very heavy hearts that tonight we have the privilege to remember our very, very dear friend, counselor, and colleague Mrs. Kate Sherwood. Kate became a Lancer 4 years ago- 3 of those years as a counselor in House 1 and most recently she had the pleasure to work in House 3 as the school counselor where she also supported the Adult Ed program, as you saw firsthand attending their most recent graduation ceremony in January. Mrs. Sherwood dedicated her professional life to the service of her students, school and local communities. Last week, when asked to address our staff and students- Crystal and I spoke to Kate's kindness, love for her students and pursuit of continuing ed as a lifelong learner. Kate was proud to be a Lancer and was most happy surrounded by her "kids." 
"Kate could be found sitting "Crisscross apple sauce" on the floor of our conference rooms with her laptop open discussing the admission process with students, searching candy bowls for the most perfect treat, having a pizza party in House 1 before walking new students to their first football game as a Lancer on Friday nights or her most favorite event of the season- prom and ending the year by giving that one last hug at graduation. Kate was genuinely kind. An advocate for anyone who needed her in their time of need, Kate was a passionate supporter of the Jesse Lewis Choose Love Movement. In honor of Mrs. Sherwood and the kindness that she exuded, we will continue to show our love and support for Kate and her family by placing Kindness Heart's around our school community and our homes with #kindheartsforkate on display.
"Tonight, in her honor, I will leave you with this: Gratitude is mindful thankfulness. When you show gratitude, you take the time to be thankful for the things and people in your life. There is always something to be grateful for and when you stop and find things to be thankful for, you develop an "Attitude of Gratitude." This positive attitude improves your life and the lives of others. Every day we can do small things to show our gratitude. Tonight- let's be grateful for Mrs. Sherwood and our time together. Thank you for asking Crystal and I to speak on behalf of Kate, simply put, we are heartbroken and will miss our dear friend."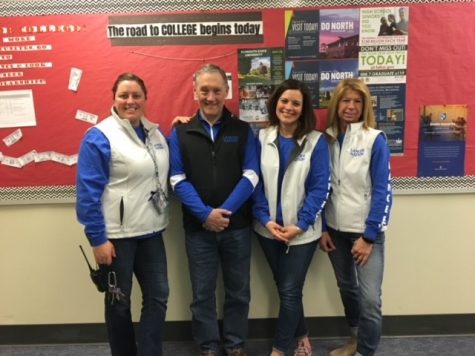 ---
From Matt Leonard, staff member
"Mrs. Sherwood was sunshine personified. She was kind and loving and consistently used those attributes to help with people that were working through trauma in their lives. In her memory, we should strive to use the examples of her strength and compassion to work to help each other through the trauma of her loss. Kate will be missed!"
---
From Donna Harmon, staff member
"Kate knew her students better than they knew themselves. She would help them choose classes, sign them up for adult ed classes and make them fill out paperwork for college or further ed classes. I have talked to several kids and they said they weren't sure but Ms. Sherwood signed them up and how easy she made it for them. She would come to me with ideas where she was recruiting me for help. Kids always benefitted and it was always a pleasure to be involved in the scheme! She spread Joy with all she did! Thank you Kate. Love and Miss You!"
---
From Val Nelson, staff member and friend
"I miss our nightly GIF texts, chatting over DOTS candy, and the laughs. Kate always had a way of putting a positive spin on things. She was a good listener and friend to all who knew her."
---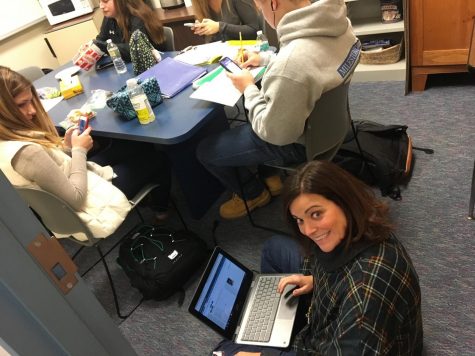 From Abby Foley, junior
"At the beginning of February I noticed that my schedule was messed up. This year Mrs. Sherwood moved to house 3 so she wasn't even my counselor anymore, but I still went to go see her to see if she could help me get the situation figured out. She willingly said yes and took me into her office without hesitation. After talking with a few people, my schedule got fixed so quickly and I got a feeling of relief.
"I remember her saying to one of her co-workers, 'can we keep Abby protected to this doesn't happen again,' and that little sentence was such a lovely thing to hear. It easily showed that she cared so much, even with the littlest things like a messed up schedule.
"Mrs. Sherwood was the one person in school I felt I could go to anytime I needed whether it was just to cry, rant, or simply just have a conversation. She made me feel so welcome all the time and I always new that she would be there for me whenever I needed. The love and care she showed to her students and co-workers was unbelievable. She is someone I will always have in my heart. I miss you so much."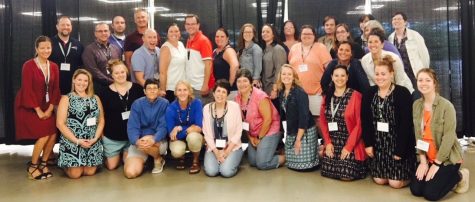 ---
From Skylar (no last name given), sophomore
"Mrs. Sherwood was one of the most kindhearted people I know. When I walked into her office as a freshman I never knew how big of an impact she was going to have on me. I'm forever grateful of all that she's done for me. Miss you Angel."
---
From Makenna Lord, junior
"I will forever cherish our daily conversations about ice cream and Goldenrod restaurant. House 3 was truly lucky to have her this year and I am so thankful that I got to meet such an amazing person as she was. She is truly missed by so many but she will always remain a part of Lancer Nation.
"When a friend of mine asked me to describe Mrs. Sherwood, the first thing that came to mind was sunshine. She truly was an amazing ray of sunshine. You could walk into her office and instantly feel a wave of comfort and relief with whatever you were feeling before."
---
From a graduate who prefers not to be named. 
"Mrs. Sherwood helped me to deal with a very hard situation, my senior year of high school. Someone I was friends with at the time was going through a very hard time in their life and I went to Mrs. Sherwood to talk about it and alert a staff member that knew them of the situation. She handled it immediately and made me feel safe and relieved."
---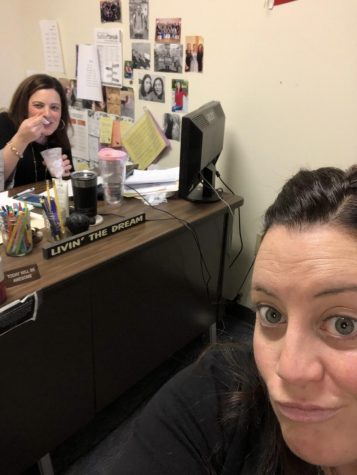 From Jill Corbit, junior
"I used to work with Mrs. Sherwood as an office aid in house one and I remember she always had kids in her office laughing even if they went in crying and she used to tell me about her own children and how she loved talking to them about school and who they wanted to be when they grew up and it was so sweet."
---
From Katherine Marshall, senior
"I remember meeting in her office one day, and she told me how excited she was to hear about my college decisions. She always put a smile on my face every single time I saw her, and I'm sure we all feel the exact same way. Mrs. Sherwood was such a bright light in our school. She was consistently there for me, and I couldn't have asked for anything more."
---
Mr. Prince, staff member
"Upon hearing that we were building a cabin on a lake near the mountains she presented us with a family cabin book which we placed on the book case there. Each glance in that direction will forever recall the permanence of her spirit, warmth, and laughter."
---
From Grace McInnis, senior
"Mrs. Sherwood and I had a meeting about colleges and applications. I got really anxious and almost started crying because it was a lot to take in. She just kept smiling and telling me it would all be okay and that she would make sure I would graduate and get into my schools, and even if I didn't I would have a back up, then she had me apply to Daytona State. A few days later, I went to her office and told her I got accepted and she smiled and said she was happy for me, we started working right away to find out what I would need to graduate and to get everything together for me."
---
From Brandon Morani, senior
"Mrs. Sherwood was the best school counselor around LHS. She was always there to help the students go to their appointments, their sport practices and club meetings. She cared about being in Londonderry, NH and her big family was so tolerant to hang out with her during Christmas, 4th of July, Thanksgiving, Easter, New Year's, Halloween, Mother's Day, etc. She was our gift to the deep of our bones, hearts and muscles and she will always be a Lancer forever times infinity and beyond. I hope we can see her again in heaven. God bless her!"
---
From Emma Leonard, freshman
"She was always super nice to me, and always there when I needed help. I'm praying for everyone that has to go through this."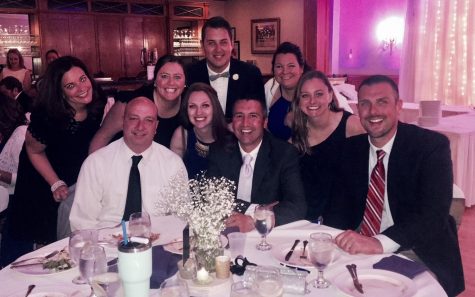 ---
From Maddie Leblanc, junior
"Mrs. Sherwood truly cared about her students and made everyone feel like they mattered. I honestly think that if she hadn't helped me when I was at my worst, I would be staying back this year. she was such a genuine, kind soul and she deserved much more time here."
---
From Amy Cohen, staff member and parent
"Thank you Kate for going out of your way to look out for me and my son, Ethan!"
---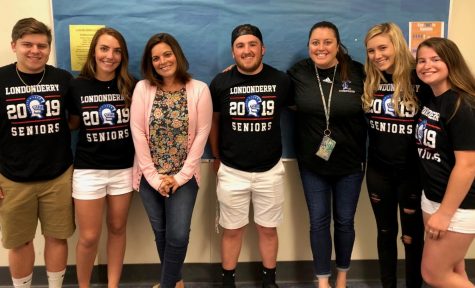 From Anna Macpherson, sophomore
"Mrs. Sherwood was always so considerate and willing to help when I would get overwhelmed in class, she was truly a kind soul."
---
From Maureen O'Dea, staff member
"My favorite memory was going to UMass Lowell's Speaker Series. Oprah Winfrey was the speaker. A counselor had sent me the invite and Kate said we have to go. We completed the invite and later found out the invite should not have been forwarded. At the event Kate was asked how she got the invite and she never gave away how we got the invite.
"During her first interview Mrs. Sloper and I knew Kate would be a great asset to LHS. What we didn't know was how quickly she would make an impact. She was always willing to jump in and help with new endeavors. The picture is of Kate volunteering at Destination College at Plymouth State. She was helping with 7:00 a.m. registration on a Saturday morning. She told her students she would be there and couldn't wait to meet their family."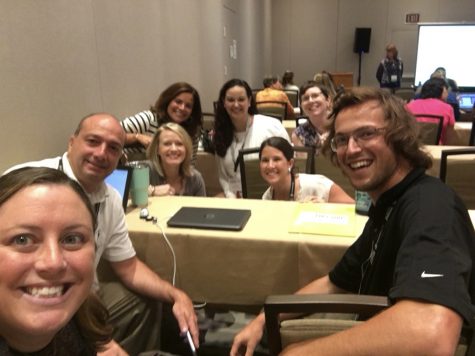 ---
From Alex Kelly, senior
"I only had one interaction with Mrs. Sherwood and it was when I was in a fight with my mom and stressed about a test. I was crying outside on the phone and she came over to make sure I was okay. She had me go into her office and told me I could stay as long as I needed. House 3 isn't my house office and she made me feel so comfortable and welcomed there. She talked to my math teacher and helped me get everything sorted out. We started talking about TV shows and other things to distract me until I felt better. I remember thinking to myself as I left her office that I would start going to her if I needed help at school. When I discovered her death I was honored to have even met her once. She was such a positive light and brought happiness all around her. My thoughts are with her family and friends."
---
From Joanna Davis, junior
"Mrs. Sherwood was an amazing person, from the moment I met her I could feel her good vibes radiating around her. She was so helpful and positive no matter what and always brought light to the darkest situations. It didn't matter if you were part of her house office she was still willing to help. Mrs. Sherwood was the one person who believed in me when no one else did. When I was crying she was the one to hug me and tell me it would be ok. She made me laugh and smile. I remember she had a sandbox in her office which me and my best friend would play with when we came to talk to her, whether it was because we were sad or just to visit. No one will be ever replace her and she will forever be in my heart. Rest easy Mrs. Sherwood."
---
If you'd like to add a memory of Mrs. Sherwood, please use the comment section below to do so.
Leave a Comment
About the Contributor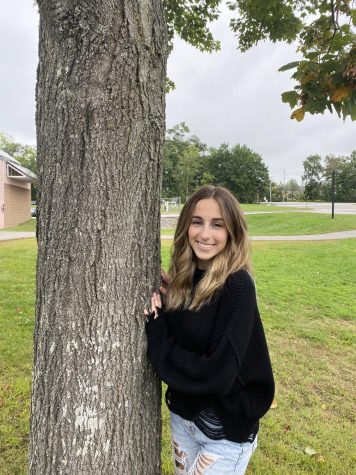 Abby Foley, Executive Features Editor
Senior Abby Foley has been on the Lancer Spirit Staff for three years, and has worked her way up to being the Executive Features Editor. In her free time, Abby enjoys hanging out with her friends, and playing with her dog.