Lancer Football on the hunt for championship title
For the second time in three years, Lancer football is heading to the State Championship. After the preseason prediction from NH Sports Page ranked the team 7th in the state, the Lancers defied all odds. From underdogs to on top, Lancer Football is looking to win it all.
Head Coach Jimmy Lauzon knows this underdog mentality has motivated the boys to get to this point. 
"I think the players have enjoyed proving people wrong and I am glad they're motivated to do so," Lauzon said. "I think our players are more focused when they're motivated, and I am all for whatever motivates them. I am not surprised by our pre-season ranking because outsiders didn't know who we had coming back."
As a coach, Lauzon set expectations of hard work for his players. The Lancers have exceeded these expectations leading them to great success.
"I try not to set expectations for the team based on record and results," Lauzon said. "I think my expectation is that we'll come in every day and work hard, the players will buy in and play hard. When the players do that the record and success usually takes care of itself. I am not surprised we have had the success we have because the players have done everything, we expect them to. I am very proud of them."
The Lancers have put maximum effort into every practice and game, all leading up to Saturday's championship matchup. 
"I think the players will give it everything they have as they have all season," Lauzon said. "It will come down to a lot of little things and I think if we get those things right, we will play well."
For the seniors, this game is a product of their hard work throughout the last four years.
"I am extremely proud of them (the seniors)," Lauzon said. "I am thankful for all their commitment and effort they've put into this program. I love them and will miss them." 
View Comments(1)
About the Contributors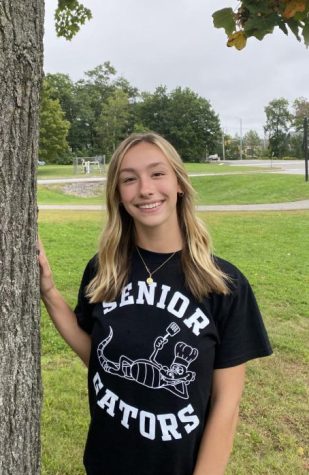 Olivia Windisch, Sports Chief
Olivia has been on staff with The Lancer Spirit for three years. Olivia is a huge sports girl; when she isn't on the field, court, or track with the Unified family, she spends her time cheering on Lancer Nation. Olivia is also involved in many clubs at LHS and enjoys spending her time volunteering. If there was an award for loudest fan... Olivia would win it.