Student talent comes alive in 'The Sound of Music' performance
She never saw The Sound of Music musical because she stereotyped it as "old." And initially, she wasn't planning on even auditioning for the show. But when sophomore Kelly Egan was approached by Kids Coop Theatre (KCT) director Angelica Forcier Rosenthal, she was convinced that she had to audition. 
With that audition, she became the female lead in the show. Egan was "so thankful" for her director having so much faith in her. 
"I trusted her because she's a very big inspiration to me," Egan said. "If it wasn't for her, I probably wouldn't have auditioned."
Egan performed with senior Colby Lynch who played Captain Georg Von Trapp and senior Jason Cain who played Max. Both actors have done previous shows at KCT.
Performing music on stage has always been "very exciting" for Cain. He was drawn to the show because it has a lot of "dignity" to it.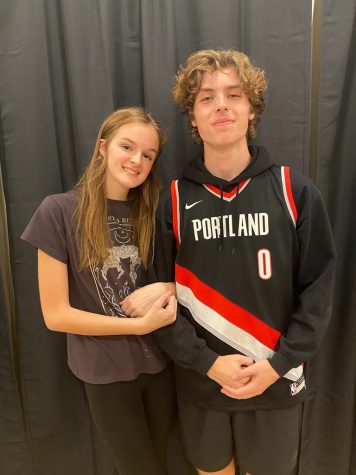 "The Sound of Music in my eyes is a very iconic musical, it's got so many memorable moments and so many memorable songs," Cain said. "It's not something you see a lot of kids theatre companies doing."
Egan shares Cain's enthusiasm for singing. She has been singing all of her life and music influenced her decision to try theatre at age nine. She remembers thinking, "I like to sing, maybe this will be fun." 
"I fell in love with it as soon as I hit that stage," Egan said.
Before the auditions, each potential cast member had to choose a song from a pre-made list. Even though they were given time to practice, auditions can still be stressful, according to Lynch.
"You never know who else is going to be in there with you and if anything will go wrong during [the audition]," Lynch said. "There was a lot of competition. The director told me this is the hardest show she's ever had to cast."
Like Egan, Lynch was unsure if he wanted to audition for this production. 
"[Egan] was taking a list of everyone who was going to do [the show] and kept asking me to do it," Lynch said.
Lynch had a lot of friends doing the play, so "at the last second" he decided to audition for it. Lynch was up against a lot of competition, so when he got the role he was "very excited." Especially since he got to work with Egan and Cain.
"It's really awesome to have people like Jason and Kelly in the show because they're both extremely talented," Lynch said. "And they always are prepared for every rehearsal."
Cain and Egan also value their KCT friends. Egan considers the cast her "family" and Cain has worked with Lynch and Egan in past productions. 
"[Egan] is one of the most optimistic and one of the most cheerful people I've met," Cain said. "She's just a figure you want in your life." 
The friendship between the cast plays into their chemistry on stage. According to Cain, Lynch makes the whole process "very entertaining."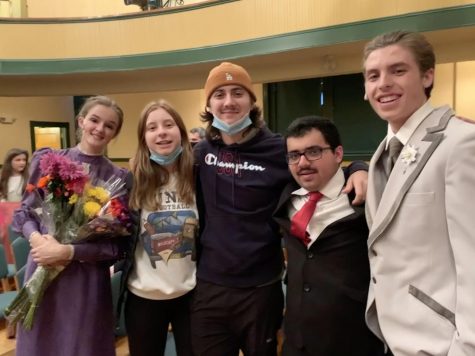 "[Lynch] has moments that get our heads tilting…at the same time he has such a stage presence," Cain said. "And he has such a presence as a person that makes everybody laugh, makes everybody smile." 
The cast works together to achieve the common goal of success and appreciate the support from KCT. The environment at KCT is very "positive" and Egan recommends people new to theatre to try Kids Coop. 
"Everyone is very welcoming and there's a lot of new people there," Egan said. "So if you are interested in trying [theatre] outside of school I would say come to Kids Coop." 
Leave a Comment
About the Contributor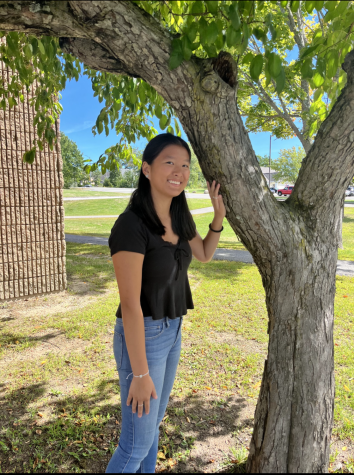 Jillian Mazzola, Features Editor
Jillian started as a reporter last year and is now features editor. In her free time she enjoys playing tennis, competitive baton twirling, and spending time with her friends and family. She is a dog lover and has a Goldendoodle named Marlee.