Playing with a purpose: Lancers bring home State Championship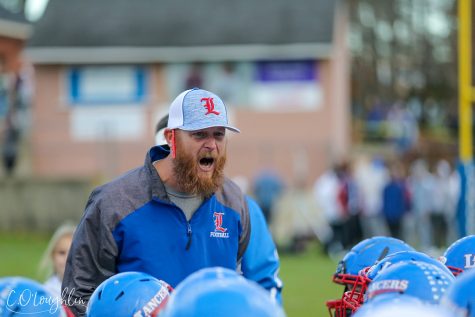 Holding up the State Championship plaque meant more to the seniors than ever before–even more than winning the Mack Plaque football game–because this year they held it to the sky for their lost friend and teammate Jake Naar.
Naar's memory has been in the heart of every Lancer and this win signifies the true impact of his legacy. Senior Captain Riley Boles and his teammates dedicated their season to Naar. 
"Jake's spirit and energy was definitely with me and the whole team the whole season," Boles said. "He'd want us to accomplish our goals, but have fun doing it, so that's what we did."
Traditionally, State Championship winning teams hold up the number one to commemorate the work the team put in to being the number one team in the state. This year the team held up the number two, Naar's jersey number. Head Coach James Lauzon witnessed the team's dedication to remembering Naar throughout the season.
"Holding up two is much more meaningful than the one," Lauzon said.  "We did this all season in honor of Jake. You could see the players putting up twos before the game, when they scored, after the game. It was great to see. We were thinking of him all season long."
Since 2019 the Lancers hadn't claimed a State Championship title since 1998, but under the leadership of Lauzon the team has won two championships in three years. Lauzon attributes this success to the people that work hard to better the Londonderry Football Program each season.
"
The main thing I took away from this championship season is despite all the background distractions anything can be accomplished with great work ethic and a common goal,
— Riley Boles
"A combination of good players and good assistant coaches have helped build this program," Lauzon said. "We have had some very good players the last few years and when you get good players to buy in and work hard, the results are going to be there. We are lucky to have a staff that the players connect with and listen to. We are fortunate to have this combination within the program right now."
Assistant Coach Samuel Carey brought intensity to every game and practice, which could be witnessed throughout the stands during high stake moments.
"I have always been intense and this was instilled in me by most of my coaches who have had an impact on me," Carey said. "As a coach, the one thing I ask from players is to give effort, no matter the circumstances, you give it everything you have. Kids will make mistakes no doubt, but I can deal with mistakes if players are giving max effort, mistakes are easier to correct when you know the players are bringing that effort and intensity. Effort has nothing to do with ability, it's a personal choice and my hope is that my players continue this through life."
Each game the team put in the highest amount of intensity and played every game like it was their last.
"
I appreciate the effort and dedication from every single person involved with our football program and the sacrifice each has made. This is something that you will remember forever and no one can ever take away. Our Seniors will go out as Division 1 State Champs, something that was earned, not giving. I am truly honored to be one of your coaches, during this unforgettable season. Thank you for the memories, Love you all!
— Coach Carey
"Football is the type of sport where effort and intensity go hand in hand," Carey said. "Having played the game in High School and College, you realize that playing the game is only short lived. We as a staff preach to our players, to never have regrets, because at any point it can end."
The Lancers faced many challenges while on the road to The State Championship, one being losing the team's starting quarterback Aidan Washington.
"Good teams always overcome adversity," Lauzon said. "In our best years, players don't panic when adversity hits, but we notice everyone steps up. We were fortunate to have two varsity level quarterbacks this season which helped us fill the void of Aidan Washington, but ultimately everyone stepped up and got better throughout the year. There were a lot of players that filled big roles during the season. Drew Heenan will be the one that people talk about stepping up, but there were other players that helped us overcome adversity and other injuries throughout the season that kept us moving in the right direction. There is nothing a coach can say or do to help the team overcome adversity, it's truly on the players and their mindset which is what we saw this year."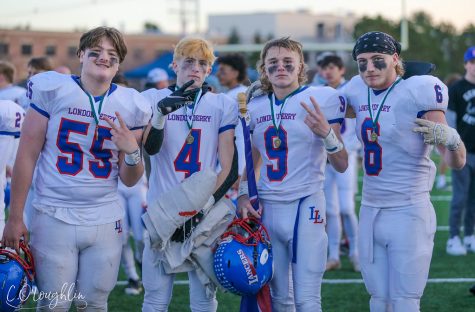 In order to dominate the field each game the team needed to play as a unit and develop a strong mentality.
"This was a fun team to be around everyday and a team that bought into the  'we not me mentality'" that Coach Lauzon preached about," Carey said. "This was a group of players that put in the work pre-season and throughout the season. This was a team that was led by an amazing Senior class, they ignored the outsiders who picked us to finish 10th in the State. Their positive leadership had a huge impact on our junior and sophomore class and the success they had."
The season's successes were far greater than many rankings predicted and ended with a State Championship win. The team took this win to heart and knew that their beloved teammate Jake Naar was with them throughout the journey. 
"Jake's passing was one of the toughest and most difficult situations that I have been a part of," Carey said. "He had such a positive impact on so many, his family, friends, players, coaches, students and anyone that knew Jake," Carey said. "So without a doubt, this season was dedicated to our captain, #2, Jake Naar. I couldn't be more proud of the way we remembered Jake. Every game, Riley Boles would lead us onto the field, waving the Jake Naar flag. I know he was watching from above, proud of how we were carrying on his legacy."
[foogallery id="35324″]
Leave a Comment
About the Contributor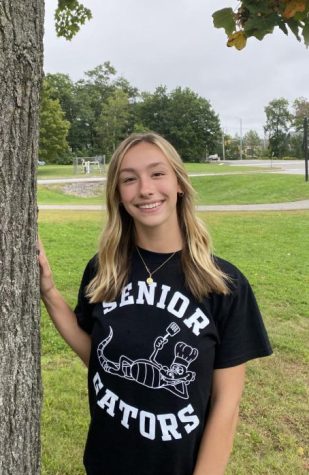 Olivia Windisch, Sports Chief
Olivia has been on staff with The Lancer Spirit for three years. Olivia is a huge sports girl; when she isn't on the field, court, or track with the Unified family, she spends her time cheering on Lancer Nation. Olivia is also involved in many clubs at LHS and enjoys spending her time volunteering. If there was an award for loudest fan... Olivia would win it.