Mystery Creative Writing Contest now open
Unfortunately, the minimum number of submissions required for the contest to run was not reached, so there was no winner. Keep an eye out for the next contest!
Lancers, it's 2022! The New Year is an exciting change, though it reminds us that the days ahead are filled with unknowns. To go along with this, this month's creative writing contest will be mystery themed! Everyone is encouraged to participate for a chance to be published in the February edition of the Lancer Spirit Magazine! On top of that, the winner will be published online and receive a $10 Dunkins gift card. Submissions can be short stories, poems, or other works of creative writing and must include some form of mystery (whether it big or small).
Rules:
Must contain some element of mystery

The submission must be

no more

than 10 pages

There is no page minimum requirement

Please use a size 12 readable font (preferably Times New Roman)

Avoid excessive gore and violence

No using other students' names

ABSOLUTELY NO PLAGIARISM!

Only one submission per person
Disclaimers:
Failing to follow the guidelines will result in your submission being disqualified

The Lancer Spirit reserves the right to edit any errors in grammar and content, but will not change the story

Your story is protected by copyright
Submitting:
Email submissions from a school email address to [email protected]. Please make the subject of the email "Mystery Writing Contest – [NAME OF SUBMISSION]". 
DUE BY: Friday, Feb. 11 at midnight.
The first place winner will be announced online and in the magazine before February Break.
Please email [email protected] with any questions.
Leave a Comment
About the Contributor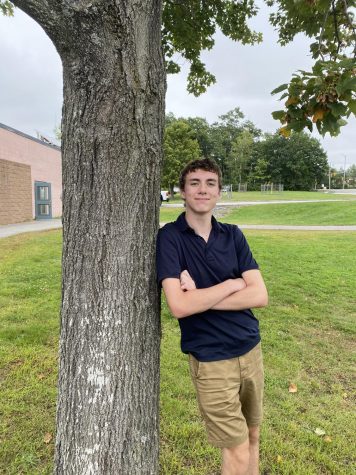 Josh Truesdale, Creative Writing Editor
Josh Truesdale joined The Lancer Spirit as a junior and became the Creative Writing Editor in his senior year. Having been passionate about creative writing for years, Josh is enthusiastic about his position on staff. He also has a love for film and media production, so he often works on and assists with multimedia projects. Other than The Lancer Spirit, Josh is also a member of the Video and Podcasting Club and the President of Model United Nations.