Second game of the season takes Lancer Football to Rhode Island
To begin the 2022 football season, the Lancer football team traveled to Warwick, Rhode Island to face their opposition, the Bishop Hendricken Hawks.
In the 2021-2022 season, Bishop Hendricken secured the first spot in Division I-A and had a total of five wins and zero losses in their conference. During the same season, the Londonderry Lancers secured the first spot in Division 1- South League and had a total of three wins and one loss in their conference.
Coach Jimmy Lauzon felt that Bishop Hendricken would be a "great challenge" for the Lancers, since BH is home to one of the best high school football teams in New England.
"This will be a great measuring stick for where N.H. football teams stand within New England," said Lauzon. "We'll find out how much work we need to do as a program and state to play at that type of level."
As long as the players stay focused and prepare well every week, Lauzon thinks that the team has a lot of potential and can have a great season.
"Of course, we need a little luck along the way," said Lauzon. "We need to stay healthy and we need the ball to bounce our way a few times throughout the year. In addition to that, I anticipate our players will compete hard and they certainly could do well."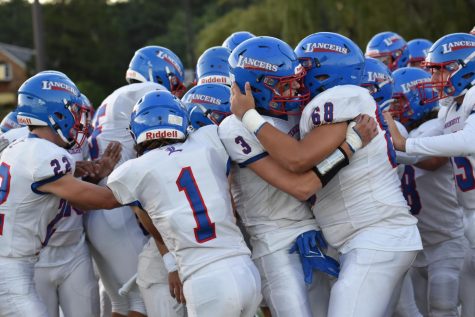 Over the last month of practices, Lauzon had many enjoyable moments with the team.
"They're a good group of kids," Lauzon said. "They bring a lot of energy to practice every day, they buy into everything we do, and I really enjoy it."
With a strong senior class of leaders, experience and leadership are the two biggest strengths the team possesses this season. The team's speed will be a valuable asset to their success this year.
"We are learning we can't just play fast and not think, but we also can't play so fast that we are out of control," Lauzon said.
Senior Michael Sampson, who is a team captain, had high hopes for the upcoming game, despite the many challenges they've had to overcome. 
"They're a very good team," Sampson said. "They're big and fast but I think we can beat them with our technique. We just have to stay confident and if we stay confident we have a pretty good chance at this game."
The Lancers are already back to their winning ways after their first game and hope to continue that trend throughout the year.
"We're excited. We've been off to a good start, beating Concord 1-0,"  Sampson said. "We're just ready for the season and ready for the other opponents."
With winning games being the Lancers' goal this season, Sampson feels that the team's morals and attitudes will be the key factor to success.
"We have a lot of returning players, but we have to stay humble," Sampson said. "As long as we stay humble we can be a really good team."
This Lancer squad seems to be fired up going into Saturday, including senior Dylan Wrisley.
"We've never really been underdogs before, so I'm really excited to just go out with nothing to lose and throw everything we have at them," Wrisley said. "I think it's going to be like going back to the Wildcat days where we were just playing with our boys, doing trick plays and just enjoying the game."
Wrisley believes the team has great potential beyond Saturday's game.
"I am feeling very optimistic about this season," Wrisley said. "We have a lot of experience and also a lot of newer yet still really talented players. If we put the work in I think we can accomplish some great things."
To help the team reach their goals, Wrisley said leadership, along with their collective grit and athletic ability will get them there.
"We have a very strong group of leaders that make sure everyone is pulling in the same direction," Wrisley said. "They pave the way through exemplifying great techniques and skills on the field and behaviors on and off the field."
With the players being ready for game-day, the number one thing Lauzon wants them to focus on is enjoying the season together.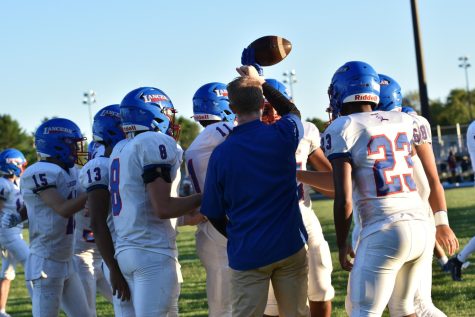 "We have a great group of players that are enjoyable to be around every day," Lauzon said. "It'll be over before we know it, so we can't get caught up with the goals and hopes for the season and overlook the enjoyment it brings and the bond we have together."
To get to where you want to go, Lauzon believes that focusing on the little things is the way to do so.
"Over time, the little things will add up and eventually get you to where you want to be," Lauzon said. "If our team focuses on the little things and starts to get them right, we will accomplish great things along the way."
Sampson's goal for the team is to have a successful season comparable to last year.
"We want to have the best shot at the title and we definitely do," Sampson said. "We have good players, good attitudes around us, great coaches and we are ready to work hard."
Similar to Sampson, Wrisley said he believes the team's goal as a collective unit is to win the state championship.
"I believe we are up to the task and as long as everyone is on board," Wrisley said. "I think it is very much within reach." 
Leave a Comment
About the Contributors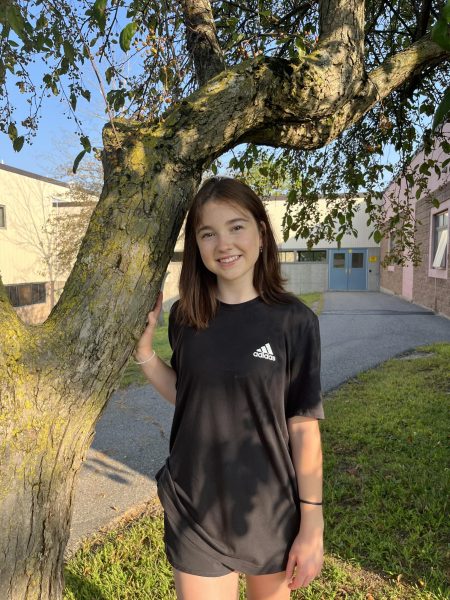 Emma Desrosiers, Assistant Editor-in-Chief
Senior Emma Desrosiers is cordially occupying the position of Assistant Editor-in-Chief for her second year on staff. In her free time, Emma enjoys playing field hockey on her club team, hanging out with her friends and family, and listening to music.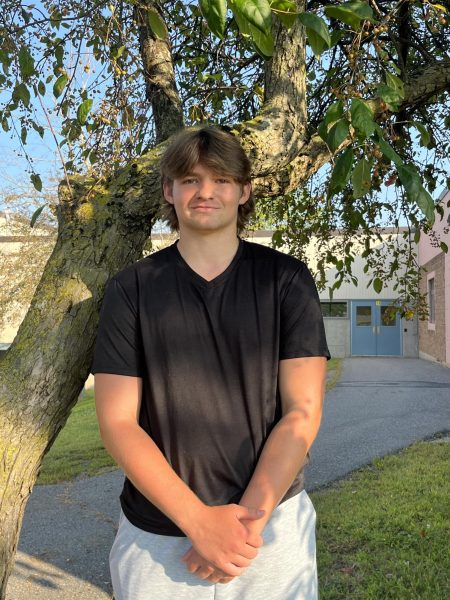 Dillon Tufts, Executive Sports Editor
Dillon Tufts has been on staff for two years. Last year he was a sports editor and this year is the Sports Executive. Dillon spends a lot of his free time hanging out with his friends or playing sports. He currently plays football and lacrosse for LHS.