Ovation Theatre's 'Masked' sets stage for discussions on mental health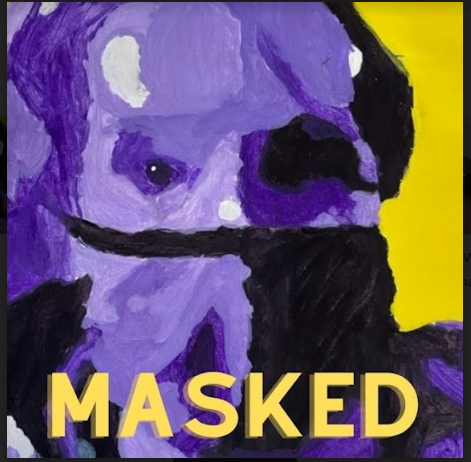 Ovation Theatre company is gearing up for the world premiere of a play with a strong message about mental health.
Masked is set during the early months of the pandemic, but is far less about physical masks and much more about the emotional masks we all wear to hide our true selves.
The play was written by New Hampshire resident Glynn Cosker, an award-winning actor and director, during a time when he was facing emotional challenges of his own. During the past few years due to the pandemic, suicide rates have skyrocketed. Cosker's hope is to help prevent those percentages from increasing.
"In early 2021, I was extremely depressed, but I sought help and devoted my remaining positive energy into writing Masked," Cosker said to director Dan Gore.
Cast member Lauren Legault of Haverhill, Mass., said she is excited for Masked to showcase why the de-stigmatization of talking about mental health is so important.
"No matter what age, place, or time in your life that you're at, it's okay to get help. After what the world has been through, it's okay not to be okay," Legault said.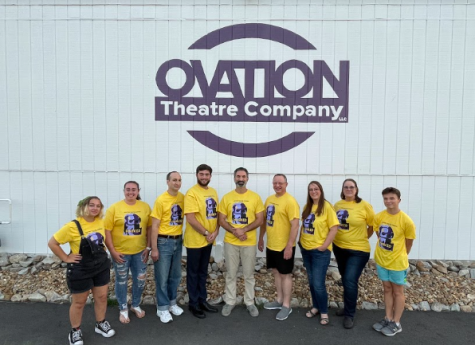 One of the most special things about Masked is that the first show at Ovation Theater Company will also be the first of the show performed anywhere in the world. Since director Dan Gore cast the show this past spring, the cast and crew have accepted the unique challenge of workshopping this new play to fine-tune the script and characters and get it ready for production.
"It's truly an honor to produce the world premiere of this compelling play," Gore said. "It's a pretty rare thing. After the play is published in its final form, our cast and company will be credited in every version."
The cast and crew themselves have gotten input with the playwright, pitching their own ideas for the characters they've gotten to know over the past few months.
"It's really cool to see how we as a group have affected the project with our own ideas," said stage manager Ryan Kaplan, a freshman at Windham High School.
Ovation also employed mental health professionals to guide their process and ensure the authenticity of the material, including Amy Alletzhauser, M.DIV, LPP, and member of the NH Board of Mental Health, who participated in the workshop and gave additional feedback.
Shani Lang has been excited about Masked from the moment she heard about it, and has had the unique experience of being a part of the play as both a cast member and advising on it as a Licensed Clinical Social Worker.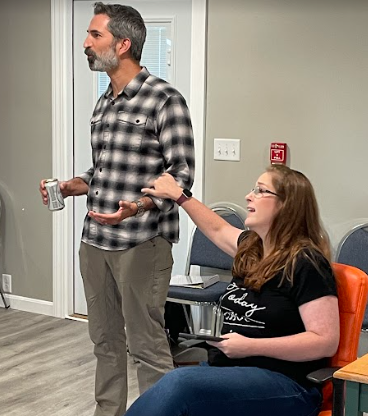 "I believe it is a work that will help to destigmatize the topic of mental health and will open minds, soften hearts, and start important conversations," Lang said to Gore.
After the successful workshop, Cosker, the playwright, submitted Masked to theatre festivals throughout the country and was thrilled when it was accepted by the Chain Theatre Play Festival in New York City. After quickly assembling a semi-professional cast to present a scaled-down version of the play, Cosker and Gore teamed up to direct the off-Broadway production, which was well-received by audiences, which included Broadway professionals.
The original workshop cast has now reassembled to present the world premiere of Masked. September is National Suicide Prevention Month and Ovation Theatre is teaming up with the guidance departments and administration at Windham and Londonderry High Schools to support their social and emotional wellness efforts and encourage students to advocate for themselves and others.
Director Dan Gore targeted this month and these school partnerships from the beginning.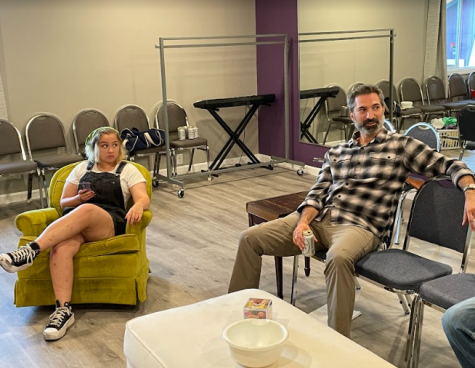 "We've lost too many people, both young and old, to depression and suicide," Gore said. "With the launch of the new 988 Suicide Prevention Lifeline, we are humbled to partner with the schools and mental health professionals to advocate for anyone in need. Mental health used to be relegated to dark corners and silent whispers, but now we are all becoming more comfortable acknowledging and supporting those of us who need help."
Hope Frost (left) and Jacques Lopez (right) performing a scene at a 'Masked' rehearsal. Photo by Dan Gore.Each performance of Masked will be followed by a discussion with the cast, facilitated by a mental health professional.
Cast member Hope Frost, a senior at Pinkerton Academy, feels that talking about the trials that everybody experienced during the pandemic is vital to returning to normal.
"This play covers so many mental health topics that people had to deal with during the pandemic," Frost said. "Things that I didn't know other people were feeling too. Being a part of this play I would definitely say made me feel less alone, and hopefully it will make everyone who sees it feel a little less alone too."
Masked will be performed September 22 and 24 at Windham High School (64 London Bridge Rd,
Windham, NH). Tickets are available at http://ovationtc.com/. Students can use the discount code 'LHS' for 20% off tickets.
View Comments (1)
About the Contributor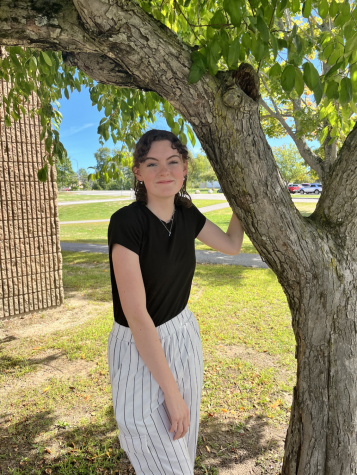 Michaela Horan, Creative Writing Editor
This is Michaela Horan's first year on staff at the Lancer Spirit. She's the author of the Rolling Hills series, the first of which was published in 2021. She enjoys writing music and doing theater and loves being on staff.