"Return of the Mack," Mack Plaque is here
As the leaves begin to change and the mornings grow colder, Lancer Nation begins to feel the excitement in the air. As the summer sun slips below the horizon and cars empty the parking lot, the athletes are still working on their craft, striving for perfection. As the end of September looms in the distance, the Lancers grow hungry for some victory–it's time for Mack Plaque.
Mack Plaque first dates back to 1983, and consists of our very own Londonderry High School facing off eight times in fall-related athletic competitions against our rivals Pinkerton Academy over the span of a weekend. The school who wins the majority of the matches gets to hold the Plaque for the coming year, until next fall rolls around and it starts all over again.
LHS last won the plaque in 2020, after beating Pinkerton in a 5-3 outscore with wins coming from field hockey, boys' cross country, boys' soccer, volleyball, and football. Pinkerton took back the Plaque the following year, with a crushing 4-3 victory.
This year, Mack Plaque weekend returns to Londonderry stomping grounds, with both boys and girls Cross Country holding their races against PA Tuesday at 4 PM on the school trail. Mack Plaque weekend officially kicked off last Friday, where the school's golf team lost a tough match against the Astros in a close 209-220 overall score loss.
Following cross country's matches, the next Mack Plaque game can be found in Lancer Park this Friday, September 23, at 6 PM–as the 3-0 Astros come to Londonderry to take on the 2-0 Lancer football team. 
But the excitement doesn't stop at just football. Saturday, September 24 is jam packed with athletic action all across the school grounds. The morning opens with the undefeated girls volleyball team taking the Astros on in the gym at 10 AM.
The attention then shifts to field hockey, with the 3-5 Lancers taking on the 4-3 Astros. After field hockey, the girls soccer team (currently sitting at 4-3) hit the field at 1 PM on the Varsity Soccer field. Immediately after, the persistent boys soccer team closes out Mack Plaque weekend on the same field at 3 PM.
It's our turf, and it's our year. Here we go, Lancer Nation!
Leave a Comment
About the Contributor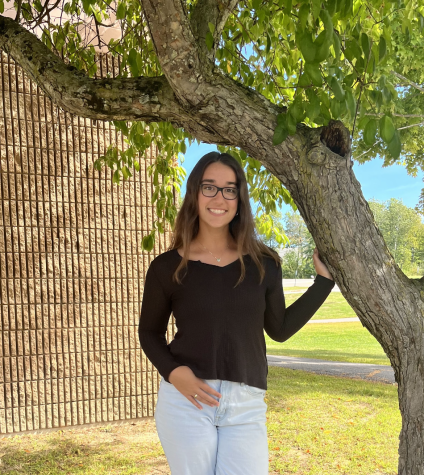 Makenna True, Editor in Chief
Heading into her third year on staff, Makenna is excited to take the reins as Editor in Chief of The Lancer Spirit. In her spare time, Makenna can be found playing competitive travel softball for the NH Prospects organization. She also is a part of NHS, the Green Council, and Senior Gators.