New Spanish teacher brings a spice of culture to her classroom
After the fall pep rally, Spanish teacher Sonia De Leon Cuevas, who is from Spain, felt like she was in a movie. 

"Oh my goodness!" De Leon said. "I recorded some of the parts and had to send them to my friends in Spain, and they were like 'Are you in a movie?' And I'm like 'I am in a movie!' 

De Leon said that when she lived in Europe, she would watch American movies that took place in high schools. Now, she's enjoying experiencing an American high school experience in real life.

Along with the pep rally, De Leon also got to relish in going to her first American high school football game. There, she not only was able to support LHS, but also some of her individual students.

"Some of my students are a part of the [cheerleading] team," De Leon said, "When I was younger I wanted to be a cheerleader! If I was born in America I would definitely be a cheerleader, cause I was a dancer when I was younger."

De Leon's experience in dancing, specifically Salsa, piqued the interest of her students, who convinced De Leon to teach some Latin dances to dance club members.

Spanish teacher Sonia De Leon brings her Latin moves to Spanish class by teaching her students how to Salsa. (Video courtesy of Sonia De Leon)

"I absolutely love dancing," De Leon said. "So when my student Morgan once mentioned she'd like to learn Salsa dancing, I thought, why not bring that to the dance club?"

Sophomores Morgan Laczynski, Liv Chertian and Bella Martinez, who helped persuade De Leon to start her own club, are excited to see where it will lead. 

"She thought it was such a good idea," Laczynski said. "It's something different. We have a chess club and an art club, so it's nice to learn about something from a different culture."

Since there's already a dance club at school, De Leon is going to teach dances at their meetings once a month. She was thrilled by the idea of sharing her culture and love for dance with everyone. De Leon wants this to be a fun atmosphere for everyone to enjoy.

"It's for anyone," De Leon said. "You don't need to have specific skills, everyone will be beginners." 

De Leon's goal is to make everyone feel welcome, just like the school has done for her since she moved to N.H.

"When I first came here, absolutely everyone was there for me," De Leon said. "Everyone is so lovely, I feel like everyone has my back here."

De Leon was relieved she was offered support, moving from teaching in Spain to teaching in America has come with so many differences.

"Even when I first came into high school," she said,  "The lockers and everything looked unlike anything in Europe."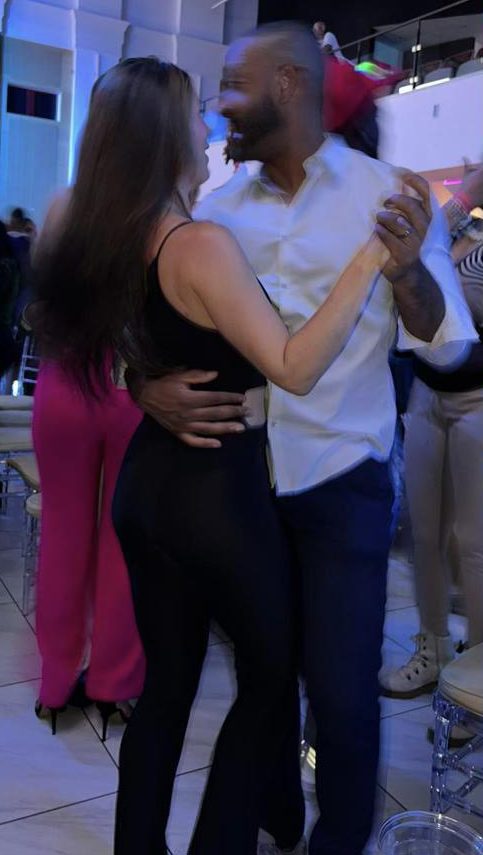 De Leon also said that she had trouble navigating when she first started teaching in America, and she ended up getting lost the first time she came to LHS.
"I was like oh my goodness!" De Leon said. "So I'm glad they gave me the hall duty so I could get my steps in the high school."
LHS students, and staff have made De Leon feel comfortable starting a new life in America without her family.
"I have an older brother and he has two kids," De Leon said. "[Her kids] They're nine and four, I was very close [to them], and also to my parents. My mom was crying when I left, but she's happy for me."
De Leon's love for teaching keeps her motivated, no matter what life throws her way.  
"I was worried that if I wasn't going to be able to teach here, then it wasn't going to work for me," De Leon said, "but this high school is incredible."
De Leon believes that she couldn't have been more lucky with the students she spends her days with.
"Some of my classes just make my day," De Leon said. "They ask me stuff about my own culture and I share. It's amazing. It's a very nice experience." 
Leave a Comment