Senior Jackie Facendola achieves honorable mention in the congressional art competition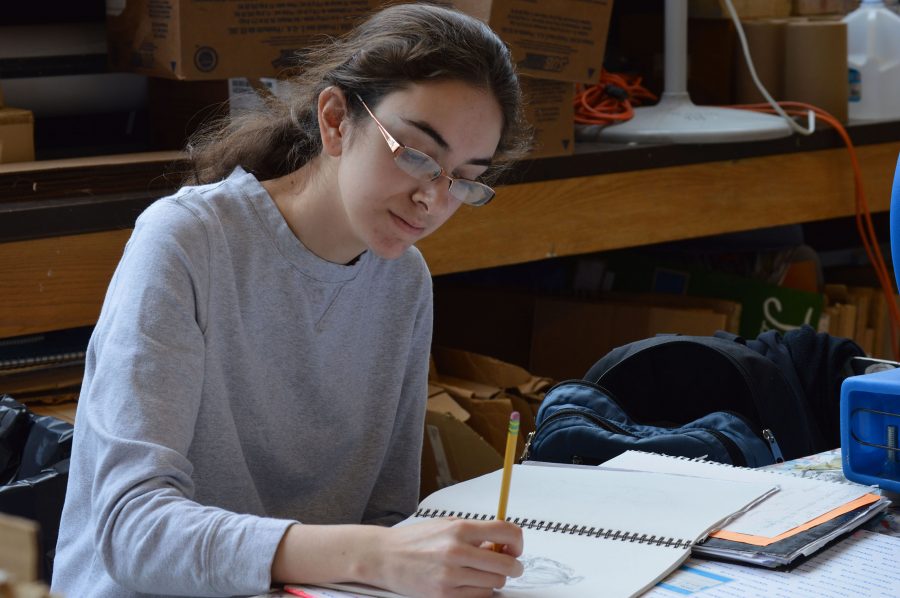 For an aspiring artist high schooler, simply being chosen to participate in the National Congressional Art Competition is a huge achievement. But for senior Jackie Facendola, it became much more when she received a place as an honorable mention.
"It was really great to be among such talented artists at the competition," Facendola said. "I'm proud of myself."
Using only a palette knife and acrylic paints, Facendola worked for several weeks on her Impasto-style painting of her Siamese cat. She set up in the back of Ms. Johnson's art room, having been urged by the art teacher to experiment with more colors and techniques. It brought out a side of her artwork she had never seen.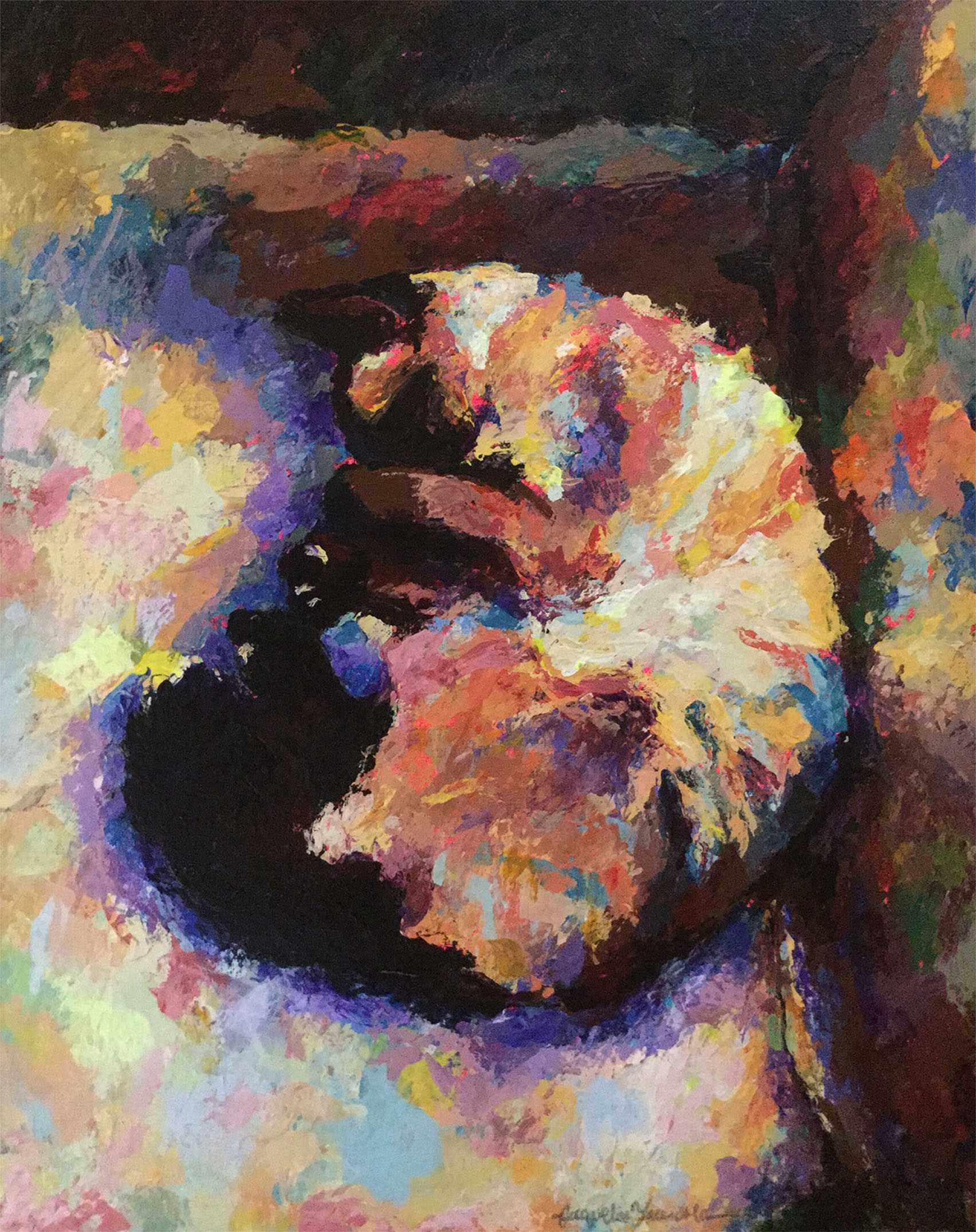 "She really pushed her own creativity," Johnson said. "An amazing painting was the result."
Facendola was also placed in the Congressional Arts last year with one of her oil paintings.
Since 1982, the Congressional Institute has held an annual art competition, the Congressional Artistic Discovery Competition, where high schools all over the nation are urged to send their students' artwork in to be judged. From freshmen to seniors, all students are encouraged to submit what they consider to be their best pieces.
Each state has several districts, and from these districts first, second, third places, and honorable mentions are selected for the national portion of the contest. Every year three students from Londonderry High are chosen to represent Londonderry.
Facendola was chosen this year to be one of the students. LHS has won several of the competitions in the past few years, representing New Hampshire's District 1.
"It was an absolute honor to be picked for this contest," Facendola said.