Quarterfinal game is a grudge match for girls' lacrosse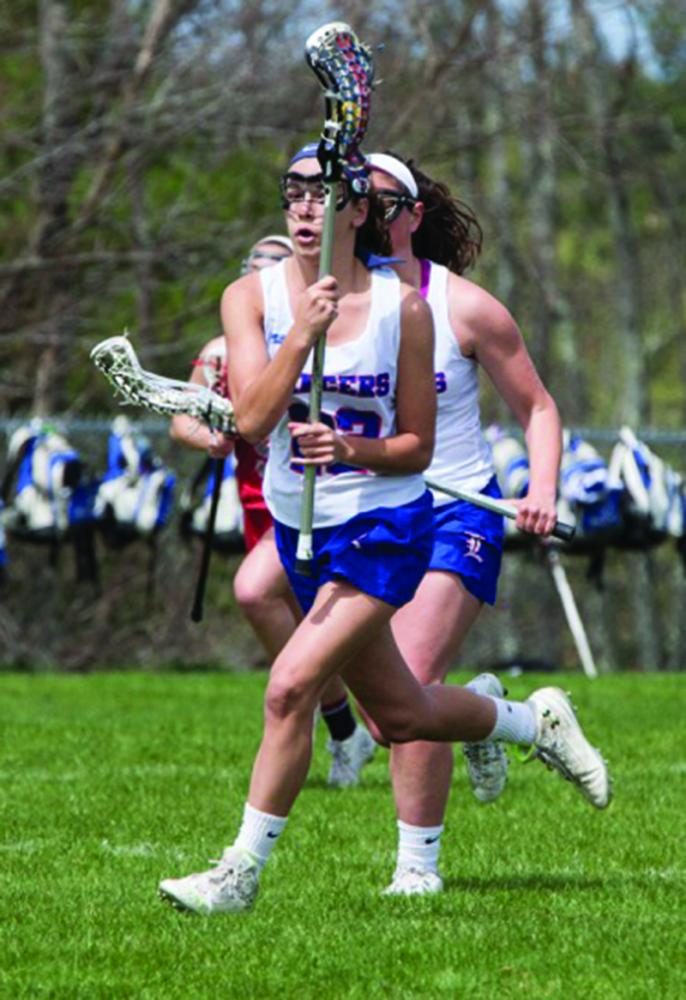 Any game against Pinkerton brings excitement for players and fans. A playoff game is hyped up enough as it is. A playoff game against Pinkerton. Well that's a recipe for a rowdy atmosphere.
The girls lacrosse team is flying high going into the playoffs, as they currently are on a seven game winning streak that has propelled them to a four seed for the DI playoffs. They will take on the five-seeded Pinkerton Academy, who slipped at the end and lost four out of their last seven games.
"Just like any other sport, playoffs are all about mentality and momentum," senior Erika Tsetsilas said. "Our team definitely has that. There isn't a single girl on this team that doesn't want this game more than anything."
The two teams split their regular season matches. The Astros won the first match, in a close 6-5 defensive game. But the Lancers were able to take the second match up, winning 11-7. Now, it is a must win for both sides.
Having already played the Pinkerton squad twice, Tsetsilas said the team knows what they need to adjust in order to get another victory.
"Early in the season, when we lost to Pinkerton, it was because they won possession off of the draw every time," Tsetsilas said. "Since then,  we've adjusted our draws and have put in a few new plays. [Senior] Emily Holland has gotten better in the circle and we've also brought in [senior' Sami Lecaroz and [sophomore] Sarah Duarte, who have done an unbelievable job."
Tsetsilas credits the defense as the key for their success.
"Defense is what's going to win us the game and the championship," Tsetsilas. "[Senior] Faye Brown and Lecaroz and [junior] Izzy Bourque will be key players on defense. We have the best defense in the state and it's what will propel us through the playoffs."
The Lancers' game is today, Wednesday, May 31, at the Matthew Thornton field, at 5 pm.