Prom's expensive… save money with this at-home beautifully braided updo tutorial
Liz Malone, Reporter
May 11, 2018
Here is another prom hairstyle you can do at home and save a ton of money! You can have your mom, friend or even yourself do it!
Materials needed: a curling iron, small hair elastics, bobby pins, and hair spray.
This is optional, but curl all the hair so it all stays together once it is up.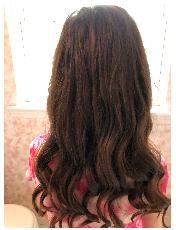 2. Part the hair however you want or however your hair is normally parted. Braid both sides of the hair.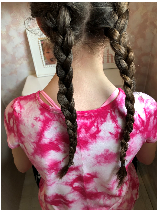 3. Now that you've braided the hair, pull out the pieces of hair a tiny bit so it spreads out more and looks thicker.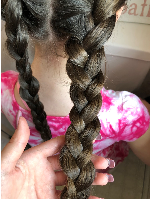 4. With both the braids, start with one, and placing it at the bottom of the head, pin it into place on both sides until you reach the top/front of her face and head.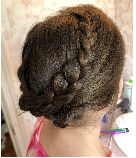 5. Lastly put some hair spray in it, and this is what it should look like!