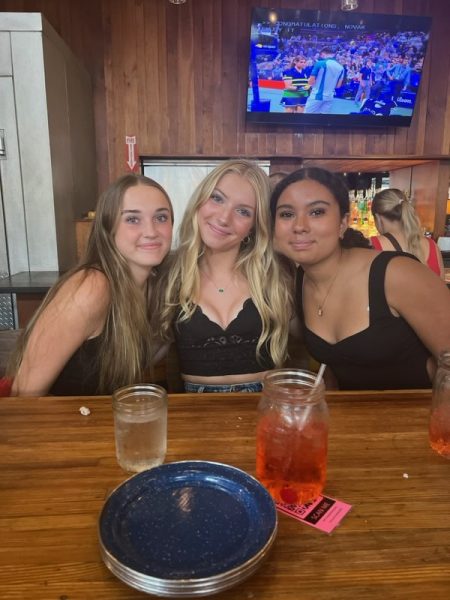 The Friday night jiggers really set in place as juniors Hanna Carroll, Lizzie Sosa, and I [Morgan Laczynski] saw the most soothing concert we've ever seen. 
As we made our way to MGM Music Hall of Fame, we took a stop at Sweet Cheeks Q in Boston, MA. We made a reservation beforehand so the wait wouldn't be long, because there was also a Red Sox game that night. Sosa and I got Shirley temples, and Carroll got a lemonade. Although the drinks were "watery," "not flavorful," and "just okay," they were definitely big enough to keep us sipping away until our food arrived. Unsurprisingly, all three of us got chicken fingers and mac n cheese for dinner.
"I would definitely go back to Boston for a good Sweet Cheeks Q experience," Sosa said, the meal was "really good."
"The chicken was flakey and flavorful and the mac n cheese was bust," Sosa said. "Carroll definitely liked her food, but I don't think that would be her first choice in restaurants."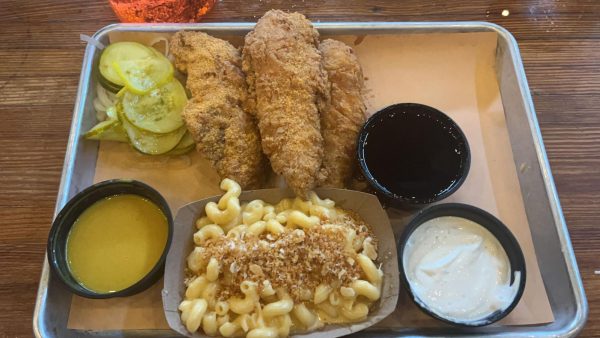 "The chicken was definitely my favorite part, but the mac was good too," said Carroll. "The pickles were spicy and definitely made me revolt a little bit.."
I would have described the food as delicious. The chicken was so impactful and flavorful, it was like a burst of flavor every time I took a bite.
The mac n cheese was also pretty good but got cold and dry super fast. The sauces were one hundred percent the best part of the whole meal. If you don't know me, you wouldn't know the love I have for ranch. The ranch at this restaurant was a 10/10; the best ranch I've ever had.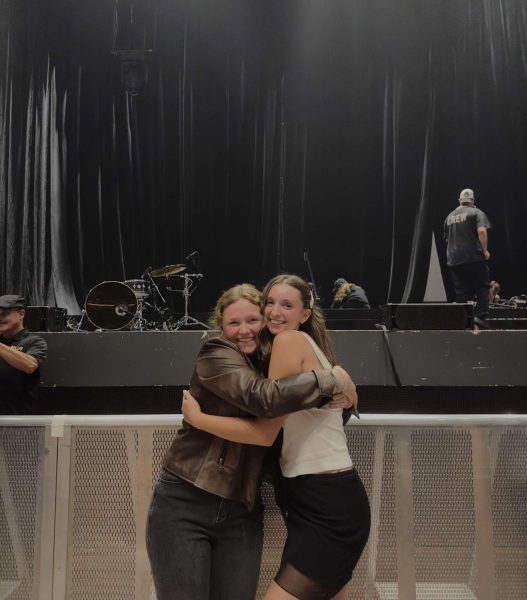 As we finished up dinner, we made our way to MGM. It was great to walk off all of the chicken. As we got there, the line was out the door; and everyone was pushing and screaming. Having a bigger group of people was definitely a struggle to get to our seats, but we managed.
At the concert we saw so many different people, lights, and heard everyone singing along to the music. Some fellow Londonderry Lancers went to the concert including Senior's Ava Griffin, and Mary Croteau.
The artist, Greg Gonzalez, had everyone screaming and in tears from his voice. As the three of us went to the concert, not knowing every song, we still made the night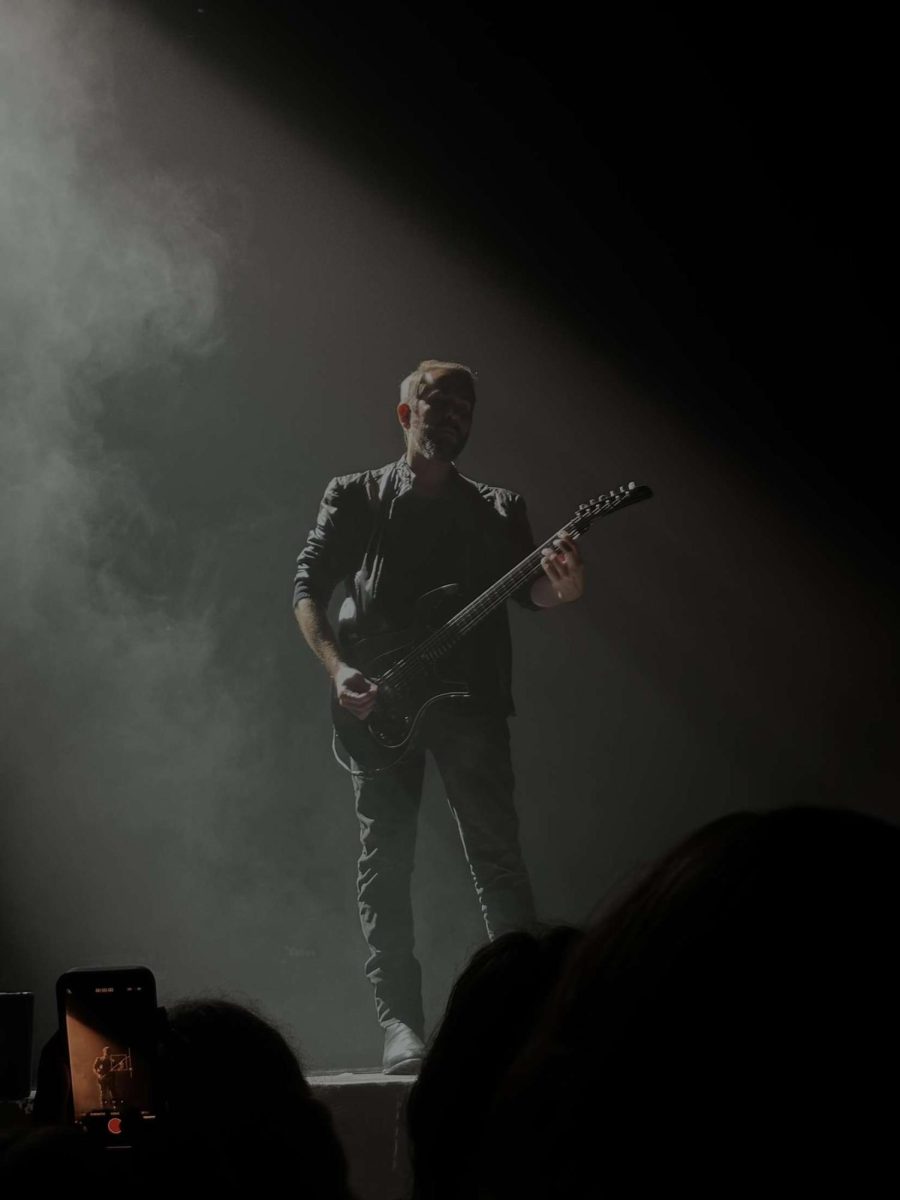 memorable. Sosa's favorite song of the night was Sunsetz, Carroll's favorite song was Sweet, and mine was Apocalypse. Hearing those three songs had us all screaming every word, and almost in tears. The concert was short but sweet, and we would definitely do it again.