Jake Naar's reflection on his 2019 football season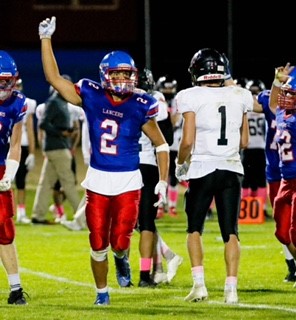 This piece was written in January 2020 as an assignment for Jake's junior English class with me, Mrs. DeWinkeleer. I recently shared this piece with Jake's family and asked them if it would be all right if I published it on Lancer Spirit Online.
They loved this idea.
His sister Alexa was on the Lancer Spirit staff for two years, so I thought it would be fitting to have it published in a place that has meant so much to her.
To give some background: the class assignment was to write a short story, and I remember that Jake was really stuck on what he should write about.
I told him, "Write about what you know. You know about football. You guys just became State Champs. Write about that!"
His eyes lit up and suddenly the assignment became easy for him.
So here is the unedited story of how Jake Naar became a starter for the Lancer Varsity Football Team and what it was like to win the State Championship Game.
This story is dedicated to all of Jake's football coaches and teammates. I hope seeing the game of football through his eyes brings you comfort during this time of grief.  My heart is with each one of you.
-DeWinks
---
It was a normal friday evening for me. The team had just gotten dressed in the locker room and we started our silent walk over to the game field. When we get out there our skills players are already warming up.We stepped on the field for pregame warmups and you could feel the energy from the whole team, we knew we were going to win.
This was the last game of the regular season and we just wanted it to be the playoffs already. It was also our senior night so our warmup was quicker than it usually was because we do a ceremony for the seniors. We went back into the locker room before the start of the game we were locked in and silent the whole time. Before every game we walk two by two back to the game field and wait at the field goal posts. Tyler kayo would wave our lancer football flag and we would run through our banner ready to win.
Our last regular season game was against manchester central and I had a feeling I would get into the game towards the end. I remember we went on offense first and drove down the field and scored. On the first play of defense our starting interior defensive linemen got injured. Right when I saw jay delano getting helped off the field I realized that I needed to step up and play the rest of the game.  We had scrimmaged central before the season started so I knew how their linemen played. When I went in I was faced against the same person from the preseason so  knew I could beat him with my speed. It took me a couple of plays to get warmed up again but after that I played a decent game. The defense held their offense to only 22 points, and we scored 69. 
After the game in the locker room I felt bad for Jay but I was glad  that I was going to start for the rest of the season. Since we went undefeated in the regular season we had home our home field for the first playoff game.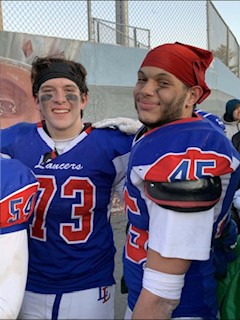 We were the number one team in our division so we play the team that's ranked fourth which was pinkerton. I had a great week of practice, but I could tell that the coaches were nervous about me starting against pinkerton because i didn't play against them in the Mack Plaque game. 
We played on a Saturday and I remember waking up and feeling great. It was a perfect day to play some football. I remember getting to the locker room early so I had enough time to eat and get taped up. Just sitting in the locker room you could feel the energy in the room. We knew if we all did what we had to do we would win this game. During warmups I felt great, I had a feeling that I would have a good game and we would win. We started the game on defense and when we all stepped on the field it felt like we all connected and you could feel our energy. 
All games we were stopping their offense and we didn't let them score a touchdown. The end score of the game was 45 to 3. After this game I remember coach Clement coming up to me and he told me I had 7 tackles that game and that is pretty good. When he told me this I could tell by his face he was happy with my performance. We still had another playoff game until the championship and it was against Salem. This was another team that i didn't really play against in the regular season so the coaches didn't know how I would play against them.
We had a good week of practice, even though it was cold we used it to our advantage because it was going to be cold on gameday. I was very excited for the Salem game because we had a chance to prove all the people who doubted us that we were the best team in the state. All week I had a feeling that we were going to win just by the way we were practicing. Since the championship game was at UNH this would be our last game at our home field for the rest of the season. 
I remember I wasn't able to sleep the friday before the salem game. I got to the locker room early again and tried to get some sleep there but i couldn't. It was all good because when the team started to show up, I started to get some energy. By the time were out on the field doing warmups i feel like i just drank 4 red bulls. When we played salem in the regular season i only got a couple of plays so I had no clue how good they were going to be.
On the first defensive drive of the game their offense was moving the ball down the field just by running. We stopped them on a third and short and they kicked a field goal. This changed the momentum of the game and we knew we could stop them every time we were on the field. We beat them 35 to 14 and we now only had one game until we reach our goal of being state champs.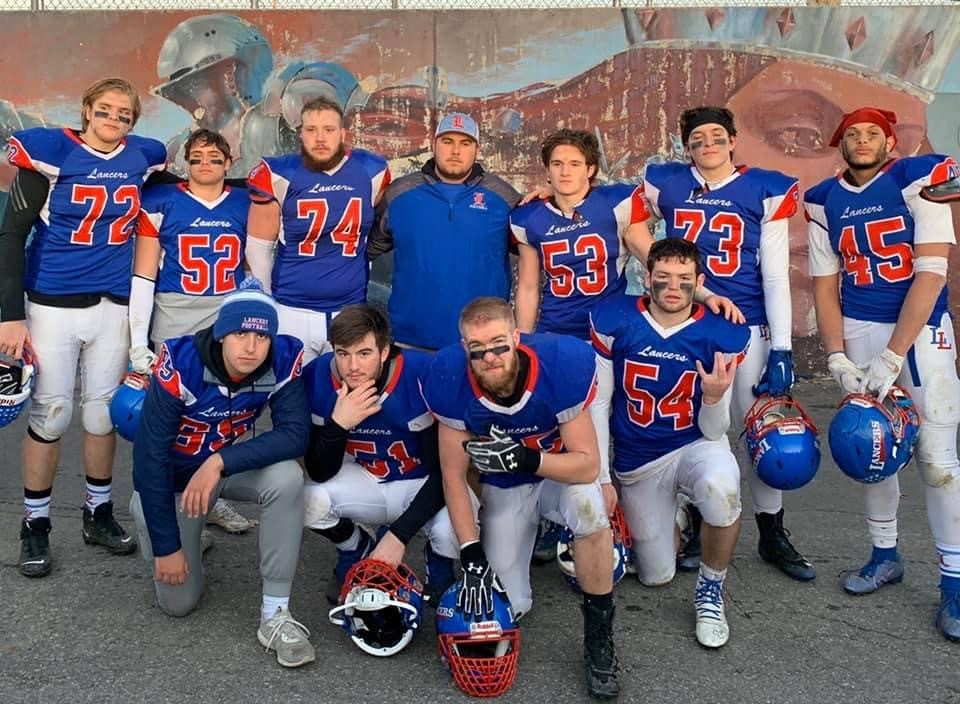 The championship game was played at wildcat Stadium at the University of New Hampshire and we had been looking forward to playing there the whole season. Exeter won in the other conference so we had to play them on Sunday at UNH. The weather only got colder this week of practice but it made us more diverse players. We knew how exeter would play because we had their game film from the whole season. They liked to run the ball up the middle and they did it a lot. They played rough and were very disciplined players. This game was unlike any other game we had played. It was on a Sunday and it was in a stadium. This didn't matter because it only made us want to win more.
I woke up at 7 on sunday september 24. This was the biggest gameday of my life. It hit me in the morning that this game would be the last game of the season no matter what happened. I ate a good breakfast in the morning and a small lunch around noon. We got to the locker room at 2 because our game was at 7 and we needed to drive an hour to the stadium. For this game we got coach busses so the ride there was comfortable. I remember pulling up to the side of the UNH stadium walking off the bus and getting hit in the face with strong wind and heavy rain.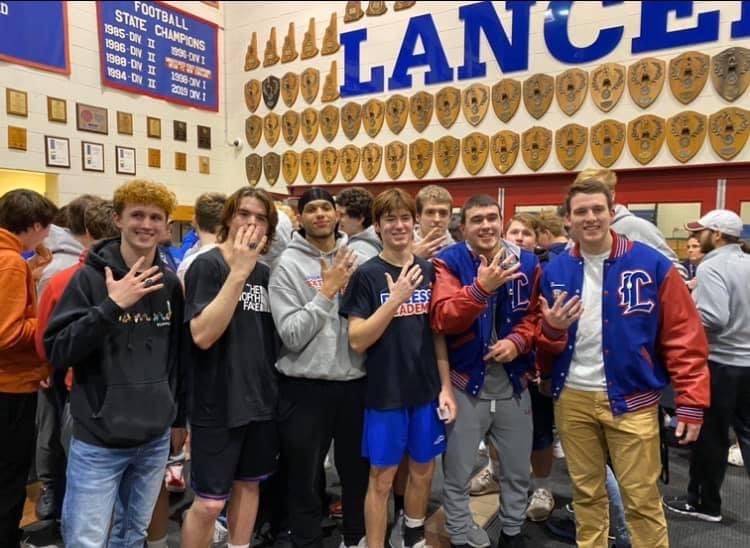 We got to the locker room and had a lot of time to just sit and get ready for the game. For all the playoff games i said no matter how cold it was i wouldn't wear any sleeves. On this day it was very cold and very rainy so not wearing sleeves would be a challenge. We got onto the field for warm ups and walking on the nice terf and feeling the rain felt so good. I had a good feeling that today would be the day londonderry got brought home a state championship. 
We started the game on defense and on the first play it was so cold that both my hands went numb right as i hit the guy in front of me. On the first drive Exeter took 7 minutes off the clock but our defense held them to a field goal. This was our hardest game all season but the way we were playing made it easy to make plays in the backfield. In the fourth quarter Exeter had a big kickoff return and they had great field position.
I remember rushing the quarterback and making him throw the ball quick. It was a slow lob pass and kyle proulx picked it off.  I looked back and i saw that there was only one minute until the game was over and we had just got the ball back. 
I ran off the field with the best feeling I had ever felt. Knowing that we were state champion was amazing. In the locker room I remember sitting down with the state championship plaque and asking myself how I had played during the game and i wasn't very sure. We had a banquet the tuesday after the game.
I remember walking in and seeing coach clement right away. He told me that i played a great game and he was glad that I got the opportunity to show my potential. This gave me a feeling of relief knowing i had secured a spot starting for the next year.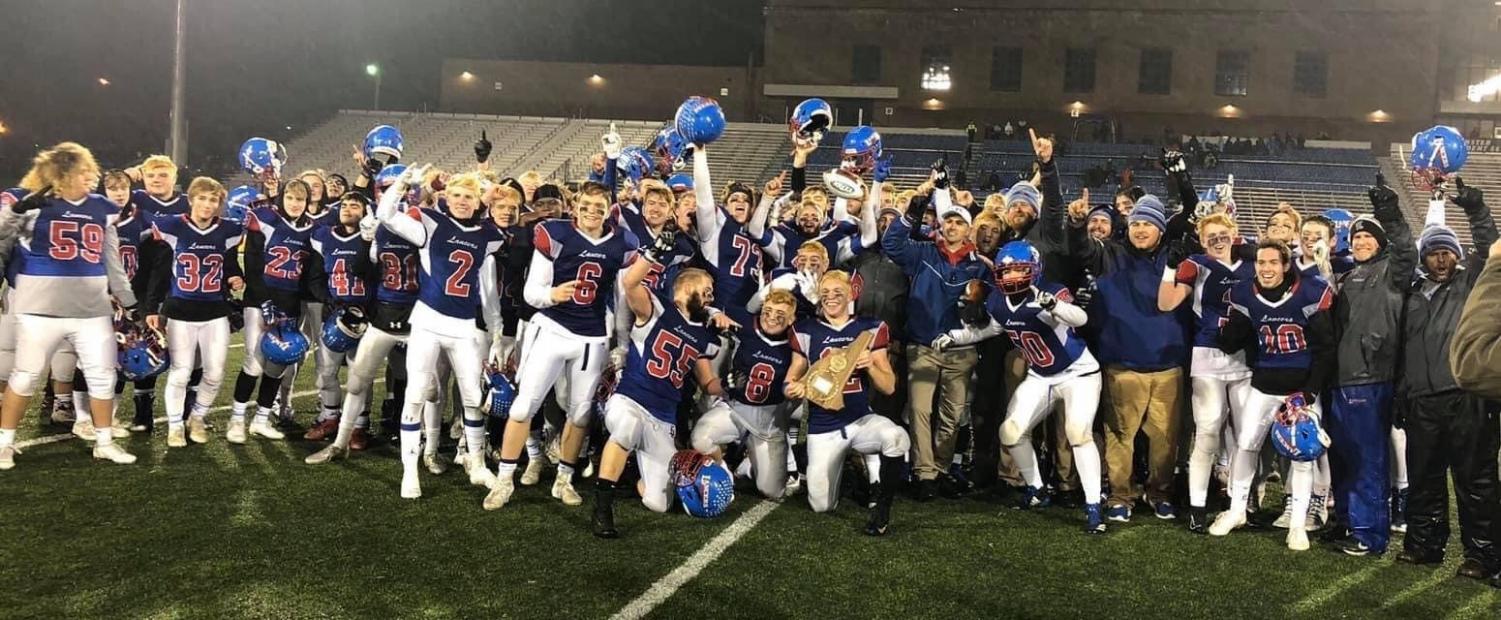 Leave a Comment