All you need to know about the upcoming capstones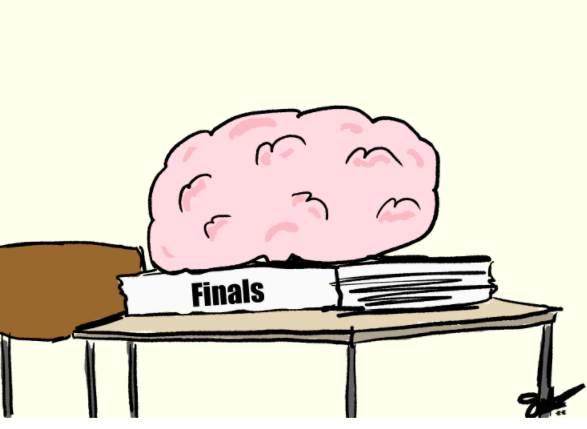 As the end of the semester approaches, students and staff are still uncertain about the requirements regarding final "assessments". 
LHS has used "finals" in the past to assess students on what they've learned in each semester. This form of assessment consisted of materials spanning the semester, including material covered in "unit tests". This year, LHS is making the shift from traditional finals to capstones with the help of LHS's Competency Coaches: Mrs. Juster, Mrs. Treadway, Mr. Bicchieri, Mr. Dodge, Mr. Cariello, Mr. Hubner, and Mrs. Vater.
In 2020-2021, LHS Competency Coaches introduced capstones and began the shift away from traditional two hour final exams. This is a continuation of the shift towards a more competency-based education
What are capstones?
A capstone is an assessment that is a culminating experience through which learners demonstrate the skills acquired throughout the semester. LHS's Competency Coaches referred to capstones as "a cumulative assessment, not another unit test".
"Capstone activities are designed to allow students to showcase the skills that they have acquired over the course of a semester," Competency Coaches said. "Capstones also provide students with the opportunity to apply their skills in ways that a more traditional assessment may not."
A "well-designed" capstone offers students the opportunity to reflect on the way they have demonstrated the required competencies over the semester. This reflection piece is "a central component" of the District-Wide Competency #3: Self Directed Learner.
Capstones could potentially consist of:
A short paper- The paper must be "short and meaningful". This particular capstone should be an assessment which could be accomplished in the time given. It is not to be a "master's thesis".

A semester portfolio- A semester portfolio showcases work that students have engaged in over the semester. Said portfolio would be due during the scheduled hour for the class's respective capstone and can be submitted electronically. Students can show up for the "exam" if they need "1:1 help". 
The instructions sent out by LHS admin also permits teachers to assign a capstone which is  their "own creative idea", as long as it acts as a capstone "rather than a unit assessment". If the capstone focuses on a demonstration of the skills developed and not the memorization of information, the capstone will be permitted. 
This year's semester one capstone will start on Monday, January 24 and end on Thursday, January 27. There will be two capstones per day. Students will arrive at LHS at 7:20 am for their first capstone assessment and will leave at 9:30 am following their second capstone assessment for the day. Each capstone will last for an hour. 
After 9:30 am, students can take part in what is called "remediation". Remediation starts at 9:45 am and ends at 11:45 am. This two hour block for for remediation is considered a time for students to  improve a summative assessment trend. Teachers will let students know which summative assessments can be revised or reassessed. This might take the form of an additional test or additional revision work – all of which would offer the student an additional opportunity to demonstrate competency. 
Remediation is not "make-up". This is intended for summative assessments only. For example, a student may want to:
Take an additional test that's part of an essay test trend to improve the overall summative assessment grade for that trend.

Revise a part of a summative, such as a project or a portfolio, to improve the overall grade for that summative.
"It's important to note that no summative should be a one and done," Juster said. "That would make it a high stakes assessment – the opposite of what we're going for in a competency-based approach to learning and teaching. All summative assessments should be part of a trend where students use feedback to improve performance or demonstrate sustained performance. At the end of the trend, the student's grade is a true reflection of their demonstrated competency."
What is expected of students during "exam" week?
During the capstone assessment hour, students will complete their capstone assessments. During the remediation period, students have the opportunity to improve a summative assessment trend through revision or reassessment. Teachers will let students know which assessments can be revised or reassessed.
Regardless of the shift in assessments, seniors who have maintained an A or A- in a class per quarter for the semester do not have to attend the capstone assessment hour. Seniors will complete the parts of the capstone identified by the teacher before the capstone assessment hour and this will be part of their 2nd quarter grade. Seniors who do not have A's will come in for the semester-end capstone assessment to complete a final element of the capstone like a reflection or presentation component.
Does each department have different guidelines that they must adhere to and or implement into their capstones?  
The capstones will most likely differ from one another based on subject area or class, however the main focus for all capstones is "the Portrait of a Graduate" in addition to Londonderry's district-wide competencies. 
According to the Competency Coaches, "each department and course will have a different approach to their capstones based on the course and their students' needs."
Why did LHS decide to switch from midterms to capstones?
All NH school districts are required by New Hampshire's Board of Education to "establish" district-wide competencies. As a result, the state's high school graduation standard must "reflect a demonstration" of these competencies. 
Teachers across the state and even here at LHS are attempting to find new and improved ways to allow students to adapt to a changing world.
"21st century skills such as communication, problem solving, and critical thinking are driving the curriculum, and schools and teachers are finding new ways to prepare their students for not only the future but their current lives and relevant life experiences," Competency Coaches said.
Students may ask, "why am I learning this topic?" 
According to Competency coaches, "Capstones will show more real world applications which can answer that question".
Does this shift in test-taking reflect a change in what colleges expect from incoming students?
This shift has taken place in order to accommodate for what colleges expect from students "as a whole" rather than students' abilities to take tests. Colleges seek to accept students who can
"think independently, be creative problem solvers, good communicators, and collaborate with others". 
LHS's Competency Coaches believe that implementing capstones will allow students to demonstrate and improve upon those imperative skills in order for students to be successful in any post-graduate plan they may have including, "going to college, joining the military, starting a business, or jumping into a career". 
To break down the idea of a capstone and its benefits, LHS Competency Coaches used the driving test as an analogy to emphasize the importance of the shift. 
"When you take a driver's test, there is still a written "test" portion and the practical driving test," Competency Coaches said. "The 'shift' towards competency-based assessment is similar to this idea that you must know the rules of the road, but more importantly, be able to drive safely on the road." 
Does this shift seek to prepare students for college?  
Through capstone assessments, students have the opportunity to demonstrate competency as communicators, collaborators, critical and creative thinkers, problem solvers, self-directed learners, and engaged citizens. These skills create opportunities for students to "find success no matter what they choose to do".
As a learning community, LHS values opportunities for students to "create, imagine, discover, and explore".
Leave a Comment
About the Contributor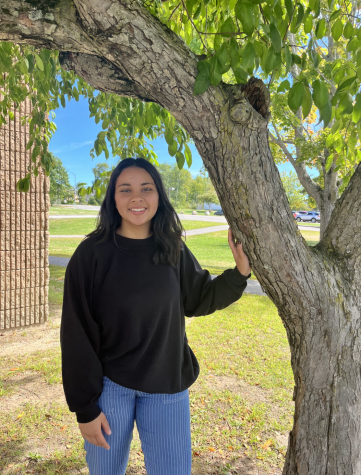 Alisha Khalil, Online Chief
Senior Alisha Khalil has been on staff for 3 years. Starting as a reporter her sophomore year, she is now The Lancer Spirit's Online Chief, Political Analyst, and News Editor. She started The Lancer Spirit's first Political news column. In her free time, Alisha enjoys making coffee and listening to music.