Music Monday: Discovering new bands
In a time where rock is not the mainstream, it is tough to find new artists in this genre. Both locally and internationally you can find many new bands redefining their respective genres. This week's Music Monday features some of these new talented bands.
Holiday- Turnstile
Formed in 2010, Turnstile mixes punk rock with a modern sound to form a creation that has now released 3 studio albums and formed a very large following. With their 2021 album Glow On debuting at #30 on the billboard 200, Turnstile is a band to watch as they continue their growth and success.
2020 Vision- Parts Per Million
Based in Boston, Parts Per Million is right in the middle of the New England hard rock scene.  With a video of the year nomination from the Boston Music Awards already, this group is clearly hard at work trying to reach the top. "2020 Vision", released in May of 2020 has an excellent combination of metal and melody, displaying the bands abilities as songwriters and musicians.
She's Kerosene- The Interrupters
Out of Los Angeles California, The Interrupters are already an extremely successful band. With a ska punk sound, the group has already charted with songs such as "She's Kerosene." While they have already made it big, this group has  a long and successful career to look forward to.
Toe- Afterimage
Afterimage formed in 2016 from southern New Hampshire, and have gradually made a name for themselves in the hard rock scene of the area. With a wide range of music, the band has continued their growth and sound with each release. The band was nominated for best hard rock/heavy metal act by the Limelight Music Awards, and the road ahead looks very bright for the young band.
Crush- Rasputin
With varying genres in their music, Rasputin can supply you with shoegaze all the way to hardcore metal. With their latest release, Crush, a six song album released in 2021, Rasputin displays their varying influences and shows why they are a big part of the New England music scene.
Cirice- Ghost
Formed in Sweden in 2006, Ghost has recently took the hard rock industry by storm. Featuring a different sound of hard rock, doom metal, and also pop rock influences, Ghost won a Grammy in 2016 for their song "Cirice". The band's 2018 album Prequelle reached number three on the Billboard 200.
Worms and Roots- Martial Law
With their debut album released in 2019, Martial Law displays heavy riffs and screaming vocals that have gathered a great local following. A head bangers dream, this band is working on new music and is poised for great success moving forward.
Leave a Comment
About the Contributor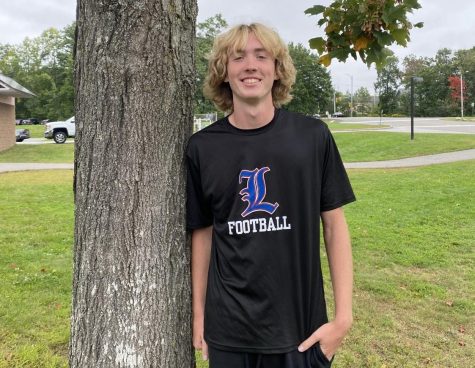 Grady Daron, Sports Multimedia Editor
Grady has been on staff since 2019, and has been a sports editor since 2020. He plays football, basketball, and baseball for the school, as well as being the class secretary for the Class of 2022. He likes sports and doesn't care who knows.