Noelle Lambert aims to "outwit, outplay, and outlast" her competition on Survivor
How could LHS staff, students, and Londonderry natives ever forget alumni Noelle Lambert, and her memorable journey of overcoming injury, setting a new American record in the Paralympic 100-meter dash. Now, as Lambert competes as one of 18 contestants for the title of Sole Survivor on Survivor '43', we get to cheer her on from behind the screen as she continues her mission of inspiring others.
"You can do whatever you put your mind to," Lambert said. "I'm living proof of that."  
Lambert, a "big fan" of Survivor, jumped at the opportunity when the head casting director reached out to her on Instagram and asked her to be a part of the show. 
Out of the 43 seasons of Survivor, Lambert is the third amputee contestant to compete. She took the show as a chance to be a compelling influence.
"I thought it would be an amazing opportunity to show the amputee community in a positive light," Lambert said.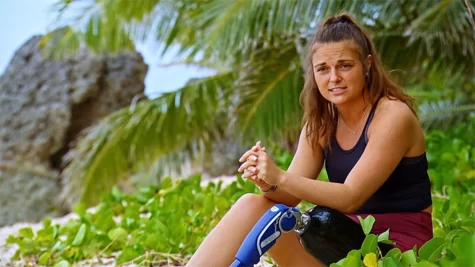 Set in the islands of Fiji, Survivor is a reality show about a group of contestants who compete against each other in a series of extreme physical and mental challenges. These castaways have to navigate their lives while stranded, forced to build their own shelter, and hunt for food. The contestant who survives the longest receives a prize of one million dollars.
Lambert isn't able to offer any specifics about her experience on Survivor, as the show is currently live. However, with seven episodes out, Lambert is proving to be a strong competitor, already having two wins under her belt. 
Preparing for the competition was no easy feat. Lambert said that she "modified [her] eating habits" to prepare for the unpredictable situations and scarcity she'd face. 
"The whole month before, I only ate once a day," Lambert said. 
Lambert binge-watched Survivor, "in order to understand the kinds of challenges and situations that would come her way." Lambert's favorite contestant from the show is Rob Mariano (Boston Rob), winner of Survivor: Redemption Island (Season 22). Boston Rob was a contestant renowned for his leadership and strategy, and inspired Lambert because he's from Boston Massachusetts, relatively close to where she grew up. 
While Lambert has gained a significant amount of confidence over her years of overcoming hardships, she was still worried about self-doubt getting the best of her during the competition.
"My biggest fear was being an amputee and doubting myself," Lambert said. "But I've been using that as fuel to push myself forward, because I knew I had to prove myself from the beginning."
A notable reason Lambert agreed to be Survivor in the first place was because she wanted to demonstrate the effect of pushing yourself out of your comfort zone
"I'm doing it for the people who believe they can't," Lambert said. "I'm proving to people that just because you're disabled doesn't mean you're broken."
In order to further advocate for the amputee community, Lambert has also been setting her sights on expanding the Born to Run Foundation. 
"I was allowed to wear the Born to Run crewneck on the show," Lambert said. "It's forcing people to research it and find out more about it."
Born to Run Foundation is a non-profit organization created by Lambert. This organization donates prosthetics to young adults and children, seeking to motivate the amputee community to live their lives to the fullest. 
While Lambert has dedicated her entire career to helping others overcome mental and physical obstacles, even she still struggles with feelings of self-doubt.
"But I use my doubt as motivation, as a reason why I need to do it and get it done," Lambert said. 
Lambert is very "thankful" for the opportunity to compete on Survivor and believes that the show was an experience of appreciation and realization that "everyone should have a chance to go through". 
"Competing on Survivor is an amazing experience that teaches you a lot about yourself," Lambert said. "I doubt myself all the time, but I keep trying; put in the extra work and practice, until I can do what I'm doubting about myself."
Leave a Comment
About the Contributor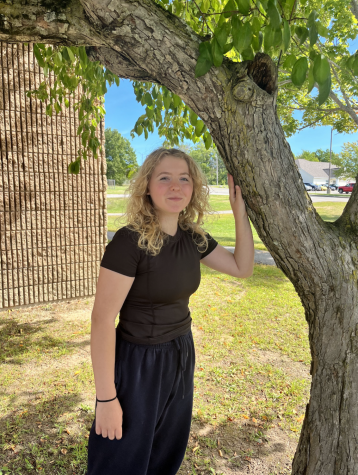 Catie Brown, Copy Chief
Catie is a senior, and has been part of the Lancer Spirit Staff for three years. Her interests in writing and photography are what drove her to begin. She also plays volleyball, tennis, and rock climbs in her spare time.