Green Council's Thrift Fair returns for sophomore run
The iconic brown boxes have returned to the halls this year as Green Council's Thrift Fair is fast approaching. Green Council President senior Sean O'Mara is "beyond excited" for next week's event.
"It's our second year running the Thrift Fair," O'Mara said. "It feels good to get the project going and running again."
"We want people to be excited about improving the environment," O'Mara said. "Getting people involved in such a daunting issue is step one to creating a better environment."
The Thrift Fair's sophomore run is one to look forward to. With a strong group of students from every class, O'Mara says a "lot of heart" is going into making sure this year's fair runs smoothly and improving upon last year's success.
"We've learned a lot from last year: pricing, how long we collect the clothes for, and organization," O'Mara said. "It's nice to not only see this project grow, but see the growth of Green Council as a whole."
One of Green Council's Vice Presidents, senior Arianna Soucy, came up with the idea for the Thrift Fair her junior year. Soucy watched as thrifting became a mainstream activity on social media, and wanted to be a part of the change.
"Shopping sustainably is always something I've been conscious of and something I want to bring more awareness to and thrifting made a visible impact," Soucy said. "A community event would be something the town would benefit from. It seemed practical. It wasn't a calendar fundraiser or something: we'd see real results."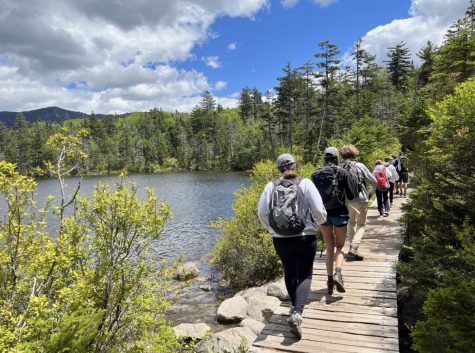 O'Mara also believes that the world needs to stray away from "fast fashion" in order to help combat the newest and most popular forms of pollution, he said.
"I know a lot of teenagers love Shein and all that, but a lot of people love thrifting too," O'Mara said. "Hopefully, this brings people together."
Green Council will have all items marked to be below five dollars in order to entice people to find as many articles as they can. This year, 100% of the profits (and leftover clothes) will be donated to Corey's Closet—a non-profit thrift store located in Hooksett, N.H.
"Corey's Closet is something really important to me," O'Mara said. "Being from Hooksett, I drive past the building a lot. Knowing that we're connecting both the Londonderry and Hooksett community in this way is really exciting."
Although it's only their second, and last, Thrift Fair, both O'Mara and Soucy are looking to the future of the Thrift Fair. Both President and Vice President hope for this to become an iconic LHS event.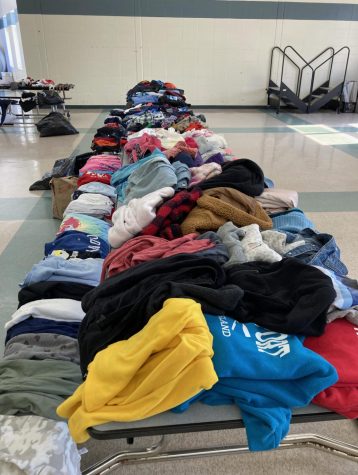 "I'm hopeful that it continues," Soucy said. "The longer a tradition stands, the more integral it becomes. Like the Miracle Minute, the Day of Giving: it's an integral part of the year we look forward to. Even as the trend fades, the Lancers will still give a part of themselves to it."
It's not too late to be a part of the fair. Donations can be dropped off in the boxes located at every House Office until the end of next week. O'Mara hopes everyone in the community will be included in the fair.
"I want it to be a thing," O'Mara said. "Something that people look forward to. The community deserves an event that will not only benefit them but the world as a whole."
The Thrift Fair will run this upcoming Saturday, February 18, from 10 AM to 1 PM at the Londonderry Middle School gym.
Leave a Comment
About the Contributor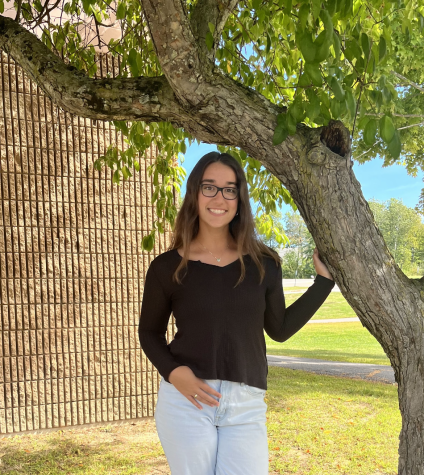 Makenna True, Editor in Chief
Heading into her third year on staff, Makenna is excited to take the reins as Editor in Chief of The Lancer Spirit. In her spare time, Makenna can be found playing competitive travel softball for the NH Prospects organization. She also is a part of NHS, the Green Council, and Senior Gators.