New Year's Resolutions: Organization, tips, and more
"New year, new me."
You see it all the time: on tweets, on Instagram captions, on Facebook posts. At the beginning of every year, everyone gets the notion that this year will be better than the last. Bucketlists of better diets, frequent exercising, and generally unattainable goals are created in hopes of a change. However, actions speak louder than words.
Before 2015 comes to a close, set aside some time to create realistic goals for the upcoming year, and also do little things to guarantee that 2016 won't be a flop. For example:
Get organized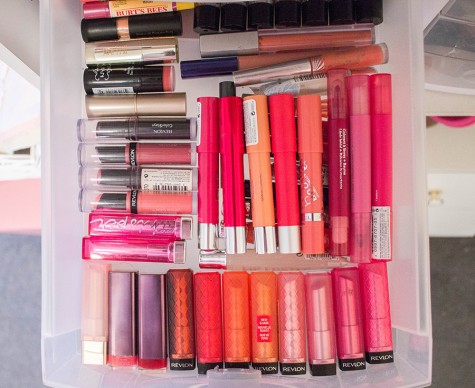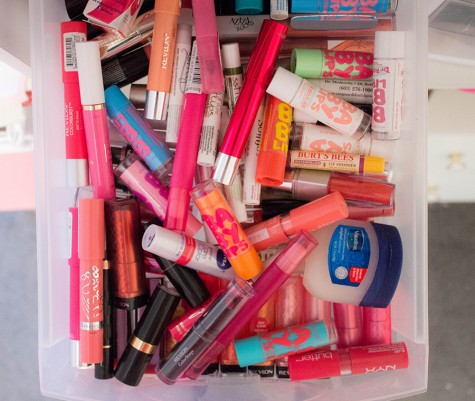 Take some time to just clean. Clean your room, clean your backpack, clean your closet, clean your car. You'll feel so much better afterwards, and believe it or not, cleaning can actually be therapeutic. Don't start 2016 the way you ended 2015: get organized.
---
Make a change

Try rearranging your desk space for a cost-free change for 2016.
Another way to kick off the new year is by making a change to your everyday life. This could be as simple as rearranging the furniture in you bedroom, or as drastic as getting a new haircut. A change, no matter how big or small, will give you the boost of empowerment that you need to take on the new year.
---
Realistic exercise/diet goals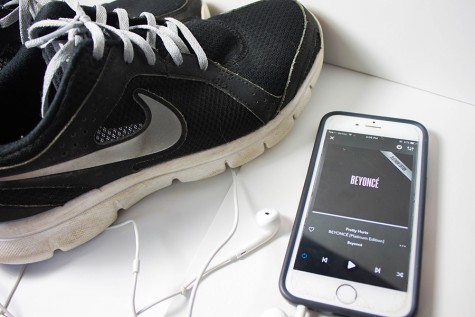 Don't go into the new year thinking that you're going to hit the gym every single day, because that's probably not going to happen. Instead, set small achievable goals, such as going to the gym 3 times a week for 1 hour. Changing your diet should be a gradual process; if you want to start eating healthier, don't tell yourself that you're quitting sugar forever. Try incorporating a side of vegetables or fruit to each of your meals, and slowly cut back on the fatty foods.
---
Make a donation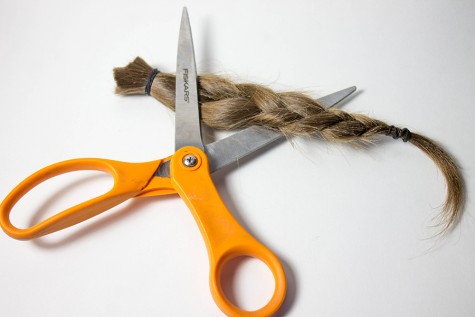 One of the best ways to feel good about yourself in 2016 is to do something nice for someone else. Try searching through your closet for clothes that you don't wear anymore, and donate them to a shelter or a local Goodwill. You could also make a difference in a cancer patient's life by donating your hair (it's not too late to sign up to donate at LHS's Day of Giving on January 8th!)
---
Create a bucket list for the year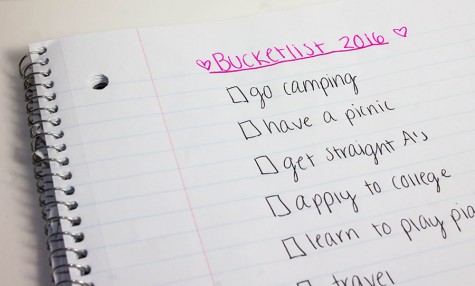 What do you want out of 2016? Creating a small list of achievements or goals that you want to meet in 2016 is an excellent way to give your future self a sense of direction, focus, and purpose for the upcoming year. Items on your bucket list can be as big as travelling to a different country, or as simple as painting your room a new color.
---
Pick up a new hobby/skill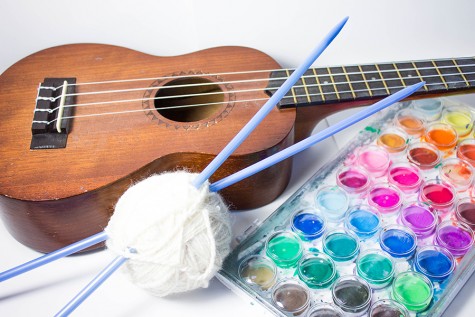 Something to new to try for the new year is to master a new skill or pick up a hobby. Teaching yourself how to play an instrument, how to bake a cake, or even how to speak a new language can be an extremely rewarding process. Hobbies are a great way to find out who you really are and discover hidden talents, as well. Spend some time doodling or journaling, and you might be surprised with your creative side.