Graduation is approaching: how to keep your hair simple and classy
Liz Malone, Reporter
May 31, 2018
Graduation is approaching us very soon, and many girls want a simple, yet pretty, way to wear their hair with their cap. This hairstyle is easy enough to do even if you're running late and don't know what to do with your hair. You could even do it on yourself!
Materials needed: curling wand or curling iron, hair elastic, bobby pins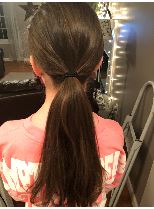 Put all the hair into a low ponytail.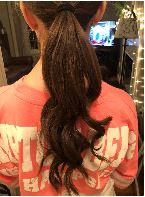 Curl all the hair in the ponytail.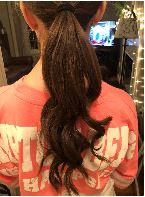 Take a piece of hair, and wrap it around the ponytail on the elastic so that you can't see the elastic anymore.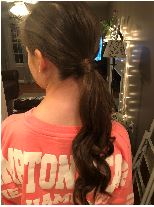 Bobby pin the ends of the hair that you just wrapped around the ponytail to the underside of the ponytail, and this is what it the final product should look like!