Fashion Friday: students express fall 2021 fashion
Fashion trends these days seem to be going in and out of style faster than we can wear them. What's hot one week is outdated by the next week. With this, students of LHS share their thoughts on some of the most current trends and styles.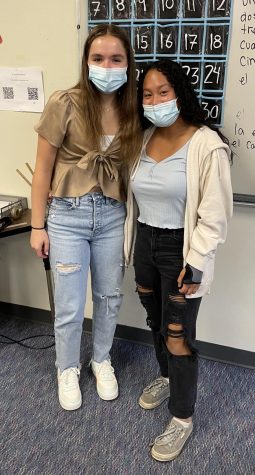 PlayBoy Clothing
Playboy, a brand you would not expect to see in a youth store. From chains to sweatpants, the bunny rabbit emblem can be seen everywhere. 
"A lot of it looks trashy," senior Olivia Hamel said. 
A bigger part of the controversy of the brand's clothing is what it represents. Should teenagers be seen wearing a brand that is better known for its provocative magazine?
"When girls wear it, it's like they're reclaiming it, they're trying to empower what Playboy used to be. When guys wear it, it doesn't have the same message," junior Makenna True said. 
However, Playboy's new clothing may be an attempt for Playboy to rebrand itself and distance themselves from their magazine. 
"I don't mind it, I would buy sweatpants," senior Abby Foley said. "I don't have a problem with other people wearing it, it's just another brand." 
---
Baggy Jeans
It seems 2021 fashion has completely reversed from the 2010's skinny jeans, almost jegging styles. Baggy pants are a part of the overarching theme of the 90s to early 2000s styles coming back; oversized jeans have made a comeback and look to be here to stay. 
"I like them because they're comfortable and they give you a more relaxed kind of look instead of wearing sweatpants," junior Ava Ruppel said. 
With the comfort of baggy jeans, comes the sacrifice of the waistline sometimes fitting too big. To compensate, another trend has emerged with baggy jeans: tying a shoelace around your waist as a belt to keep the oversized-look, without your pants falling down.
"Baggy pants are really cute when styled right," junior Olivia Witkop said. "Just don't wear a shoelace belt with them, you look goofy." 
Baggy pants are a part of the overarching theme of the 90s to early 2000s styles coming back.  
---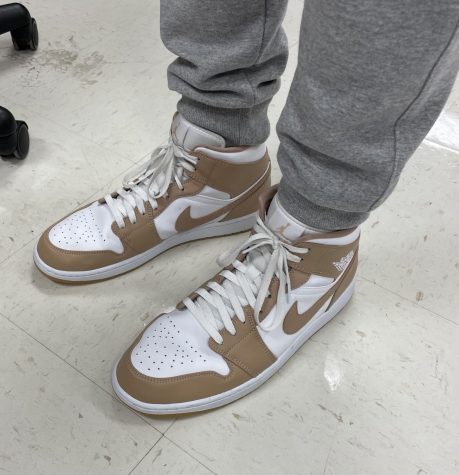 Along with probably the most expensive trend on this list, Nike Air Jordan 1's and their countless colorways to choose from have dominated the shoe game of 2021. 
"I like them a lot, they're my favorite pair of shoes," senior Robby Godin said, "but it makes them harder to get because they're trending." 
Jordan 1's offer a variety of colorways and combinations that make them a sleek pair of shoes to pair with any outfit. However, the demand for the shoes, combined with Nike's limited supply of popular colorways, have made it hard to get your hands on a nice, authentic pair of Jordan's for less than $200. 
"I would get a pair if they weren't so expensive," senior Grady Daron said. 
Nike Air Jordan 1's are a timeless sneaker that seems to find it's way into every trend and style. 
No matter what is currently trending, it's important to develop your own style. Don't wear things that you don't like just to fit in, explore what styles you like and what you don't like. Wear what makes you happy and you will always be stylish. 
Leave a Comment
About the Contributor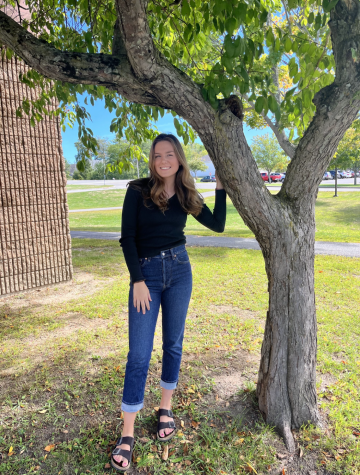 Megan Standifer, Assistant Editor in Chief
Senior Megan Standifer has been on staff since 2020, starting as a reporter, then Fashion Editor during the 2021-2022 school year, and now Assistant Editor in Chief as well as Magazine Chief. Standifer is accredited with bringing fashion feature stories back to The Lancer Spirit, with her creation, 'Fashion Friday.' When Standifer isn't carefully critiquing the fashion industry, or speaking on insightful podcasts, she enjoys playing volleyball, snowboarding, and sitting bench on the girl's track...