Girls Indoor Track ends season on high note at DI meet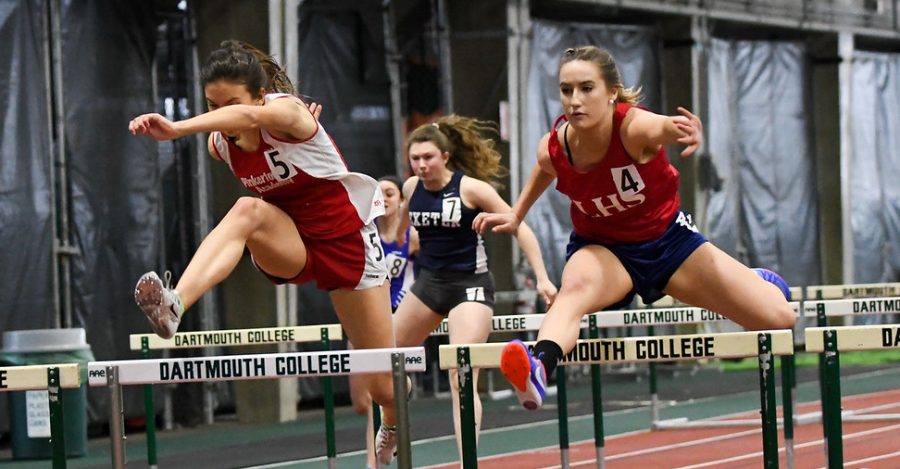 The girls indoor track team put together a strong performance at the DI finals meet, finishing in fifth place out of a total of 16 teams. The Lancers' campaign was a very successful one and ended with the good ending.
"I'd say we had a good, consistent season and we left with a strong finish," senior Lexy Freire said.
Freire was one of two Lancers to finish strong in their repsective races, as she took home first place for the hurdles and fellow senior Gretchen McGrath finished second 600m race. As for her own win, Freire said she wasn't even sure she had won.
"I was neck and neck with the Pinkerton and Bedford girls, so I wasn't sure," Freire said. "But when my name popped up for first, I was ecstatic."
Along with individual wins, the 4x200m relay team consisting of Freire, McGrath, senior Ellie Goodspeed, and junior Jessica Brien won their race. The totals at the end of the day placed the Londonderry team fifth to end out their year. Freire said that the team was content with the performance.
"Most of the girls got around the time they wanted," Freire said. "I'd say we were all pretty satisfied with how DI's went."