Make this 'No School November' a month to remember
"No School November" is the best part of the fall season, the month we all hope and dream for, and it's finally here.
I think we all can agree "No School November" is pretty great, but sometimes having all these days off can be bland with nothing to do. 
So if you have finished your homework and you are looking for something to do, then use these tips on how to make your "No School November" a month you'll always remember.
1. Decorate the house
Whether you are putting out decor for Thanksgiving or Christmas, accessorizing your house or room is a relaxing way to pass time. Pulling out those dusty bins from the attic labeled "Thanksgiving" or "Christmas" can be a trip down memory lane for you and your family. If you don't have any items that you annually bring out for the holidays, try finding something this year to put out for a new yearly tradition. 
2. Make some crafts 
I know that we are high school students, but making crafts can be fun. A hand turkey, Thanksgiving wreath, a thankful tree, or cinnamon scented pinecones are great fall creations that are sure to impress your guests. Some crafts for Thanksgiving or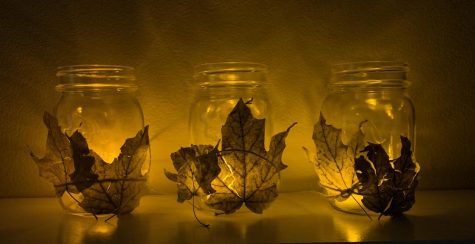 Christmas can be new decor for your home.
Thanksgiving Lights:
For some updated Thanksgiving lights, try glueing fake leaves to a mason jar with hot glue and put a tea light in the jar. Make a bunch more of these and string them together with some brown twine for a unique light fixture.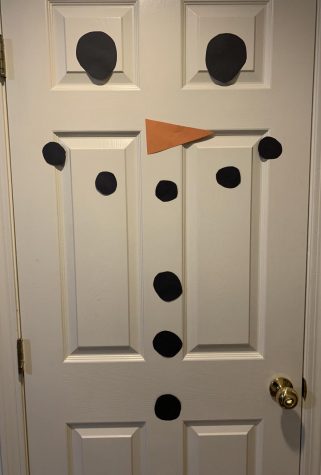 Snowman Door:
For a new Christmas decoration, make a snowman out of your bedroom door. Cut out two big circles and eight small circles from black construction paper and a triangle from orange construction paper. Tape the two larger circles on the door for eyes, five of the smaller circles for a mouth, the remaining three smaller circles for buttons, and the triangle for a carrot nose. Your door will be looking festive for the holidays.
3. Watch movies 
Statistically speaking, November is the third best month to see a movie, behind May and December. Movies can be a great way to pass some time or hang out with friends on your day off.
Some new movies coming out this November are Lady and the Tramp, The Knight Before Christmas, Frozen Two, Dark Waters, and Charlie's Angels.
If you're looking to stay indoors to watch a movie, some classics are still around like Planes, Trains, and Automobiles, or A Charlie Brown Thanksgiving.  
4. Go shopping 
Going shopping may require more money than the rest of these activities, but it is definitely worth it. November is the best month to buy sneakers and pajamas, and specifically the beginning of the month is the best time to buy jeans. Stores are looking to sell their sneakers and jeans to make room for boots and winter apparel, as well as sell their general pajamas to make room for more festive sleepwear. 
Want some good deals? "Black Friday" shopping is for you:
A great time to go shopping is Black Friday. This is the day where prices are low and shoving your way through the stores is permitted. If you are on a budget and don't necessarily buy anything, walking around stores throughout the mall is still an entertaining way to exercise on your day off.
5. Bake some fall treats 
Get into the Thanksgiving mood by making some treats for the upcoming holiday.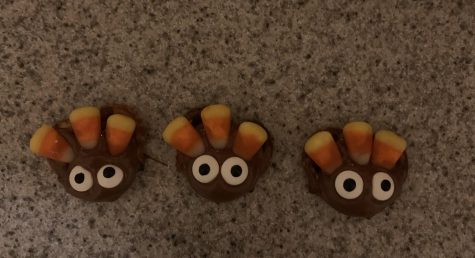 Candy Pretzel Turkey Bites:
Candy pretzel turkey bites are perfect for a festive and delicious dessert. 
Grab a baking sheet lined with parchment paper and put a few pretzels on it 

Put a rolo on each pretzel, and bake it in the oven at 350 for a few minutes, or until the rolo is slightly melted.

Take them out and put a few candy corn on the rolo to act like feathers.

Take some candy eyes and put it on the rolo, in front of the candy corn 

You have made a sweet looking turkey!
I hope you found these five tips on how to spend your no school November helpful. Just make sure you finish your homework and don't stay up too late having fun. Happy No School November, Lancer Nation!
Leave a Comment
About the Contributor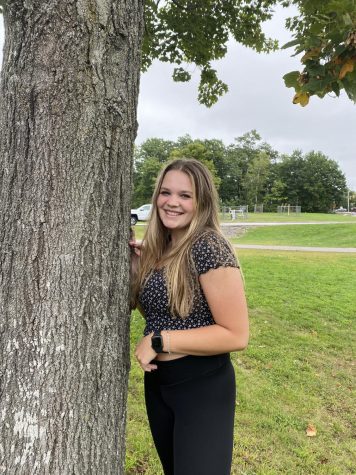 Laura Haas, Online Chief
Senior Laura Haas is continuing her fourth year on staff. Beginning as a news editor, Laura has made her way to a chief position. When not in journalism, Laura plays volleyball all year round.