10 fall activities for under 10 dollars
If you're a broke high school on the search for some fall fun, these activities may be for you.
When the fall season rolls around, it is so easy to curl up with a blanket and go in to hibernation. That being said, this year, try and enjoy what fall in Londonderry has to offer. You don't have to spend a ton of money to have fun, and you would be surprised on what the town has to offer.
1. Go apple/pumpkin picking
I know, I know, this one is pretty basic. But, hey, just because it's not very original doesn't mean it isn't fun. There are tons of apple and pumpkin picking stands in and around Londonderry, and  for the most part are all affordable. If you're really feeling festive, pick apples and bake them into a delicious pie, or roast some pumpkin seeds for you and all your friends. afterwards.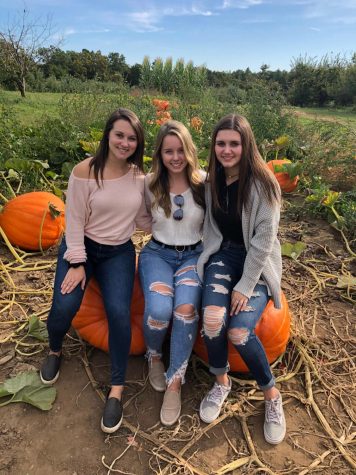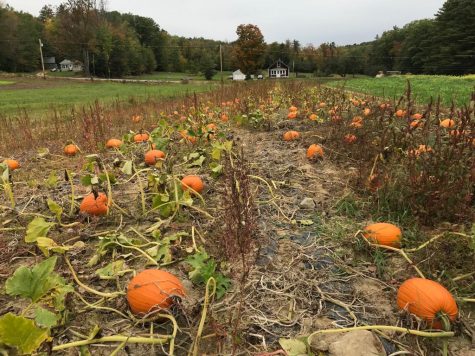 Mack's Apples:                                                   
Open 9am-6pm
230 Mammoth Rd, Londonderry NH          
2. Build a scarecrow
 There's no better way to   decorate your yard for the fall season than a good, old-fashioned scarecrow. Local farm stands like Sunnycrest sell hay for a few dollars a bale, and you could probably dress your scarecrow at no cost. Use old clothes and props from around the house as decor to give your scarecrow his own flare.
Sunnycrest Farms
Open 9am-6pm
59 High Range Rd, Londonderry, NH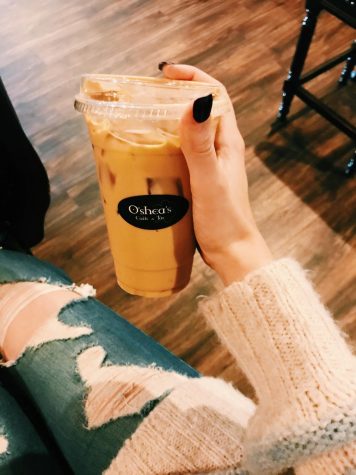 3. Taste some yummy Fall drinks and treats
This time of year, practically every store or fast-food chain has something pumpkin spice in stock. If you have a few extra dollars, taste test a fall flavored beverage or snack from any store close to you. My favorites are the caramel apple latte at O'shea's and the pumpkin spice cookies from Trader Joe's.
Oshea's
Open 6am-5pm weekdays, 6am-2pm weekends
44 Nashua Rd, Londonderry, NH
4. Visit a local Corn Maze
In the fall, there is nothing more fun than grabbing some flashlights and working your way through an extremely confusing corn maze. If you're looking to make it more interesting, try getting a huge group together and splitting up into teams of two or three. First person to make it to the end wins, and if you find an emergency exit you are disqualified. Winner gets a small reward.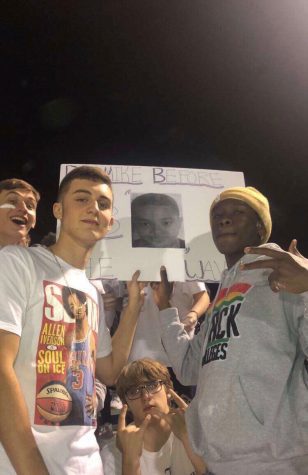 5. Go to a football game
Support your fellow lancers while simultaneously getting into the spirit of fall by attending an LHS football game.  Sit in the students section with friends and enjoy a hot chocolate to embrace your inner-fall.
6. Get Halloween costumes at Goodwill
The thrift store Goodwill is always a great place to get cheap, last minute clothes. If you're still on the hunt for a Halloween costume, consider visiting the store for some inspiration. Brainstorm some costume ideas, then head into the store looking for whatever pieces you can throw together to make your costume. This is something fun to do with friends, and saves you the money you would have spent at a Halloween store buying a costume.
7. Go on a scenic hike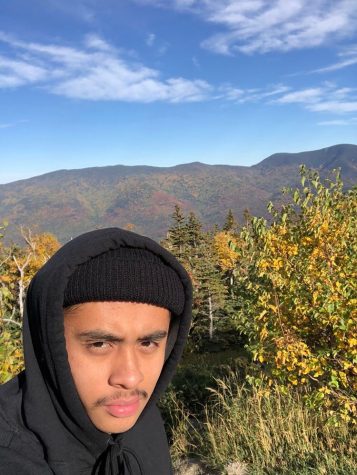 Get some exercise in among the changing leaves on a peaceful, scenic hike.
There are plenty of shorter trails all throughout Londonderry, but if you're ambitious you could always google mountains up north to hike up. Whether your hike is a mile long or ten miles long, it's a nice way to get out and enjoy the fall air.
Kendall Pond Conservation Area
87 South Rd
8. Have Halloween 'Movie Marathon'
There are hundreds of Halloween-esque movies for you and your friends to sift through and enjoy. Grab some blankets and junk food and hunker down and watch as many as you can. If you love horror movies, find the scariest ones. If scary isn't your thing, find the cutest fall movie you can. Some of my favorites are "It's the Great Pumpkin Charlie Brown!" and "Scream". 
9. Go on Fall photoshoot
If your day is totally boring, get dressed up, and go somewhere with a nice background with some friends. Having a photoshoot in the autumn weather is always a nice way to get outside and get some pictures to look back on when the season passes.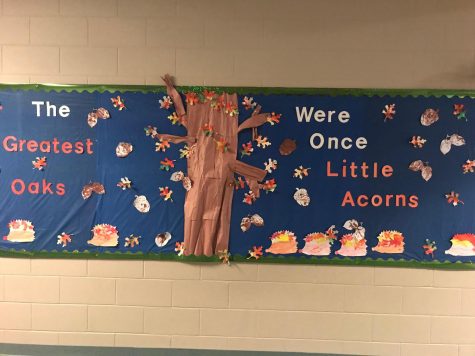 10. Create a Fall craft
If you're an avid crafter, there are millions of DIY's you can create that have a fall theme. Hop on to Pinterest or Youtube and research some easy crafts that are within your realm of ability. Grab your friends, a pumpkin spice latte, and get to creating.
View Comments (2)