How to write a college essay
Attention seniors!
When it comes to writing the college essay, there are lots of things to keep in mind. Here are a few general tips to keep you (and your masterfully crafted essay) on track!
Length
Applications, as well as the Common App (click here), prefer a limit of 650 words for each applicant's essay unless stated otherwise.

Supplemental essays are usually have a maximum of 250 words.
Prompts
Athletic and/or academic feats are two of the worst topics to write about in your college essay. This essay helps explain the "real you," not sum up your transcript.
There is nothing wrong with athletic anecdotes, but they are very common. This topic will not be considered engaging or unique in nearly every admission office.
Topics/ideas that students should utilize in writing their college essays include but are not limited to: life experiences or challenges, ideas, your passions/inspirations, and/or what event, person, etc. contributed to building your character.
Writing the Essay
Outline the key points/topics of your essay so your final product will be neat and your ideas organized.

Be sure to have a good "hook." This means that your first sentence is extremely captivating and will make your audience want to read further.

Your first or second draft should not be the one you submit. Going through your essay mulitple times to change and sculpt it is another way to make your final version the best it can be.
Final Steps
Polishing your final draft comes with great responsibility: Proofreading! It may sound boring, but this last step is one of the most important ones in the entire writing process.
Helpful Sites to Visit
Leave a Comment
About the Writer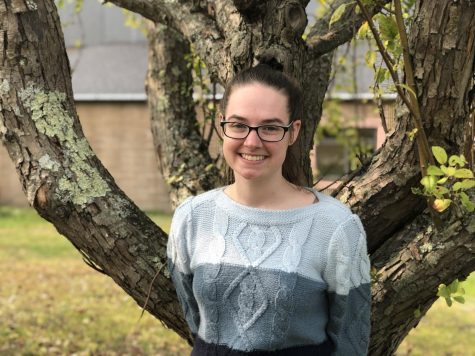 Rachel St. Louis, Copy Chief
While some kids are busy with sports, theater, or dance, Rachel is either diving into another book or writing one. She likes to spend time with her beagle when she's not vigorously typing new chapters for her unfinished novels. This school year, she is the copy chief and very excited to continue writing for the Lancer Spirit in her new role.