Surviving and thriving through the college application process
Any year, applying to college is a terrifying and demanding task. From researching universities, drafting and redrafting essays, and trying your hardest to keep up with schoolwork, the mountain of stress quickly builds up. Add on a global pandemic, and you've got the perfect recipe for late-night crying and countless mental breakdowns.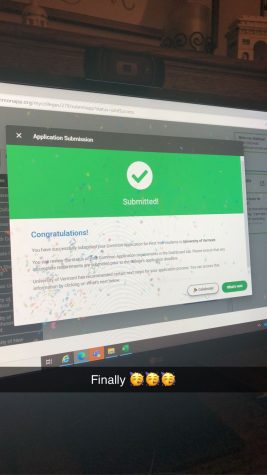 When approaching the monster of applying to college, I had no clue where to start. Before my senior year, I hadn't even considered where or what I wanted to study. Everything seemed to pile up at once, and I quickly became overwhelmed and exhausted. 
However, speaking to my guidance counselor and peers really helped me. I began to narrow down what I wanted in college. A medium-sized school in New England, lots of opportunities for internships and study abroad programs, an interesting surrounding environment, etc. I found my safety, match and reach schools, and began the dreaded Common App. 
While completing my application was tedious and time-consuming, it wasn't too horrible. I strongly recommend getting an early start and taking everything one step at a time. By brainstorming the additional university prompts and starting my essay at the beginning of the year, I worked through things at my own pace without feeling like I was quickly running out of time.
The joy I felt after clicking the submit button on each college portal still goes unmatched. My application was out of my hands and in those of the admissions counselors. There was nothing else I could do, and while that was a tad bit concerning to me, I was relieved the pressure of applying had finally fallen off my shoulders.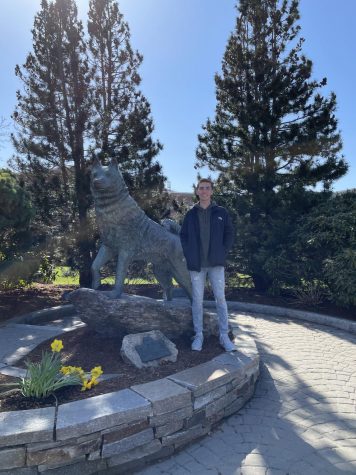 Oh but wait, we aren't finished yet. Next step, scholarship time! In all honesty, the application process for these potential rewards wasn't too difficult. Aside from listing your extracurriculars and finding more letters of rec, the applications allow you to brag about yourself. After this grueling school year, it was satisfying to reflect on all that my hard work helped me achieve over the years. 
Back to the portals! This time for decisions from my schools. This part of the process can be most frustrating, as colleges release their choices at all different times over the course of five months. I was originally frightened when my friends received decisions way before I did which caused me to feel behind and out of the loop. However, keep in mind that your peers may have submitted their apps early and that all your decisions will eventually reach you before the May 1st deadline. 
After all my decisions came out, I found I was accepted into ten of the thirteen schools I applied to. While I was initially disappointed by some of the rejections I received, I quickly saw the silver lining of having fewer options to choose from. Picking a college is extremely hard, and the longer the list, the more stress-inducing.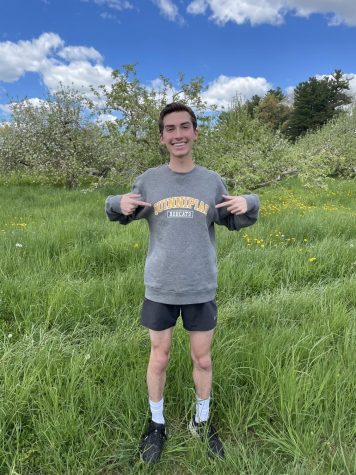 At the end of my journey, only about a month ago, I was faced with the last and most difficult task: choosing the school that will be my home for the next 4+ years. I was stuck between Quinnipiac University and the University of Vermont, and while I had already been to both locations, I decided to tour each university for a second time. 
Walking around campus as an admitted student was an entirely different experience for me. I acted as a student on campus to best see how I would enjoy being at that school. I took careful consideration of everything, from the courses offered that most interest me to the quality of the food and dorm conditions. 
On April 26, a few days before the decision deadline, I committed undecided to the School of Communications within Quinnipiac University in Hamden, Connecticut. I will be living in the honors learning and living community, and cannot be any more excited to start attending in the fall. 
To be completely transparent, applying to colleges sucks. You will have more late nights and crying sessions than ever before and regret not starting the process earlier every day. But in the end, it is completely worth it. I have loved my time here as a student at LHS, and even though everybody says it, the four years here really do fly by. I wish the Class of 2022, and all future classes, the best of luck applying to college and taking the next big steps of your life.
View Comments (1)