Senior Amara Cote makes a name for herself in the Londonderry community
Spirit, kindness and drive are three factors that make a student a star Lancer, and senior Amara Cote has proven she is just that with all she has done throughout her time at LHS.
Cote is president of Student Council, secretary and membership coordinator of PTSO, and the main trumpet section leader of the LHS Marching Band. Cote started to get involved in her community "right off the bat" her freshman year. She started off with the marching band and began to explore new ventures. 
"I already knew I was going to do band, but my mom encouraged me to go into Student Council because my sisters were on the board," Cote said. "She told me 'Go see if you like it' and I ended up loving it."
Cote has been a part of Student Council for all four years of high school. Her sophomore year, Cote was elected to a leadership position where she went from aiding in events to planning them.
"Mrs. Sapsin approached me freshman year and she said, 'I want you to run for the board,'" Cote said. "I remember thinking, 'Me out of all people?' I guess she saw something in me. I ended up running and winning for membership coordinator my sophomore year."
Ever since her sophomore year, Cote has helped plan and organize all school dances including Homecomings and Spring Semi Dances. In addition to dances, Cote has also helped organize the annual LHS Craft Fair, as well as LHS Spirit Week.
Cote's dedication to LHS garners positive attention from the community. Her peers, teachers, advisors, and administrators praise her dedication in all of her endeavors.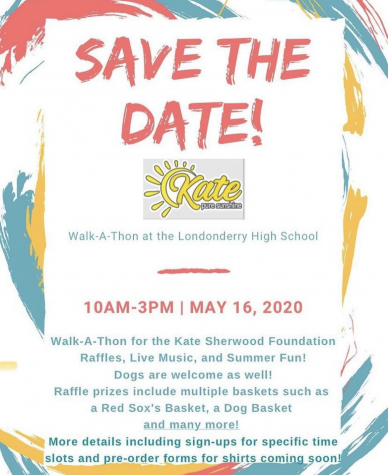 "Throughout the last few years, I have seen Amara develop into a strong leader with a desire to immerse herself in life at LHS," said co-advisor of Student Council, Mrs. Dailey. "Her thorough work ethic, confident leadership, and giving nature truly showcase an active member of the school and surrounding community."
Cote's work at LHS and her surrounding community is not limited to just Student Council. Cote is also secretary and membership coordinator of PTSO. There she helps in decision making for grants which go towards teachers and also speaks on behalf of the student body. . 
"We try to do a lot for our teachers and raise money for their classrooms," Cote said. "For example, we've given teachers grants for books in their classrooms. We also celebrate Teacher/Staff Appreciation Week with various events for them. I am proud of the work we do".
Out of all of the fundraisers Cote has planned, organized and participated in, she has one she is most proud of. To her and her peers, this fundraiser meant a lot. 
"In all of my four years organizing events, I'd say that the Walkathon in support of the Kate Sherwood Foundation is the event I'm most proud of, even though it has yet to happen," Cote said. "She meant the world to so many of us."
Cote has had experience with organizing walkathons in the past from taking part in Pep Rally Aides. Cote helped to facilitate the Jimmy Fund Walkathon in 2019, just a year before the COVID-19 outbreak. To Cote, being involved in her community is essential. She feels that being a part of Pep Rally Aides is rewarding, as she sees how much fun people are having at LHS pep rallies.
"[Pep rally Aides] is by far the best organization I've joined at LHS," Cote said.
Actively participating in clubs and organizations isn't just limited to Cote's high school days. Now committed to the University of Connecticut, Cote plans to be a member of their marching band and plans of trying out for the Pep Band, as well as the jazz ensemble. UCONN's band has a board, which she hopes to take part in some day, as well as a form of Student Council.
"They have 'Life of a husky': Like a student council where they plan all different events for UCONN," said Cote. "I might work my way into that. Honestly, it depends on class workload and music organizations I want to participate in, because they are year round commitments."
As Cote's time at LHS nears an end, students, faculty, and staff reminisce on Cote's accomplishments, with high hopes regarding her future endeavors. 
"I have truly enjoyed the opportunity to see Amara grow into a successful student leader in Student Council," said Dailey. "I can't wait to see what amazing things she accomplishes!"
Leave a Comment
About the Contributor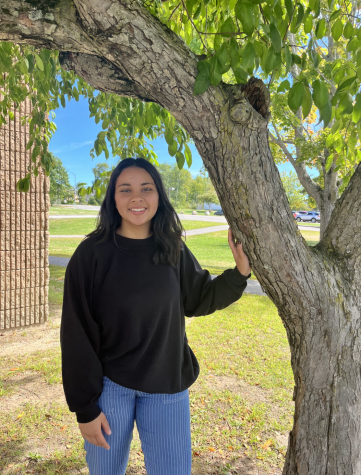 Alisha Khalil, Online Chief
Senior Alisha Khalil has been on staff for 3 years. Starting as a reporter her sophomore year, she is now The Lancer Spirit's Online Chief, Political Analyst, and News Editor. She started The Lancer Spirit's first Political news column. In her free time, Alisha enjoys making coffee and listening to music.