Midseason gymnastics preview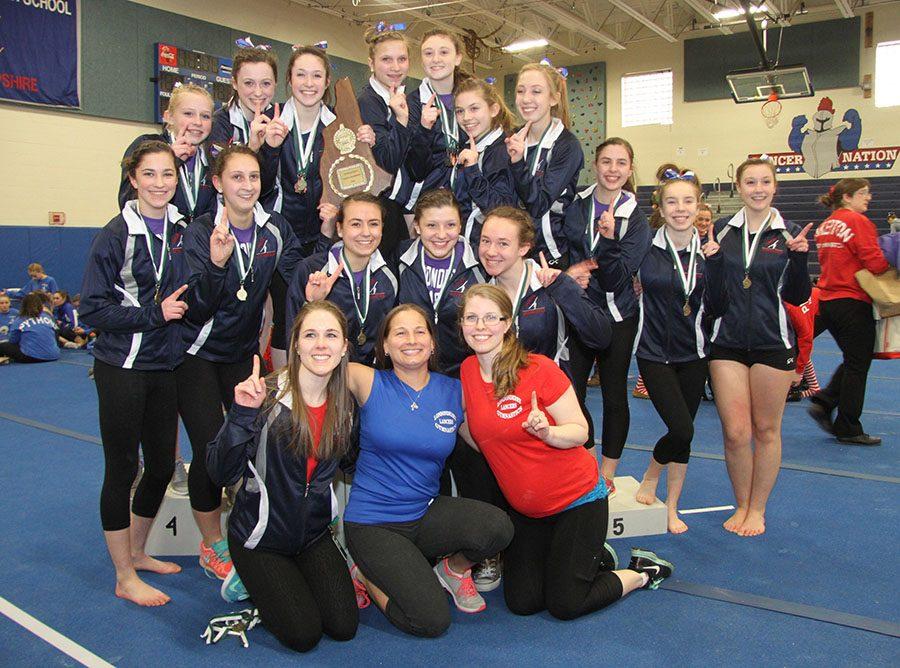 The gymnastics team is working hard this year to keep up a hot streak coming off of a state championship last year.
The team said goodbye to several skilled graduates last year, including captains Jessi Pignone and Jill McIntyre, but this year sophomore Maddie Croteau, along with other talented underclassmen, are stepping up to fill their roles.
Sophomore Tara Nigro thinks they will be able to work around the clean slate.
"We lost a lot of good girls last year, but we're gaining a lot of girls this year," Nigro said. "I think if we work hard we can redeem our title."
Nigro has predicted standouts this year to include sophomores Seana Kelly and Maddie Croteau, upcoming freshman Cassidy Williams, and returning veterans Mira Kutney and Camille Lamont, who was out for the majority of last season due to an injury. Her
predictions were correct.
Croteau says Lamont's injury, sustained in the heel of her foot on beam, limited her and the team's success last year.
"She wasn't really able to contribute," said Croteau.

Lamont is back and healthy this year as a captain for the team.
Croteau points out that Cassidy Williams will also be an asset this year despite her young age.

"She's a freshman and is already at level 9 for skill," Croteau said. "She's a rare natural talent."
Nigro foresees old rivals returning as threats this year, but remains optimistic.
"Pinkerton and Windham are going to be hard to beat, but we can definitely do it," she said.
As for matching their outstanding success last year, Croteau says the team is aiming high.
"We won last year when we weren't as confident," she said. "I think we have a chance if we work hard."