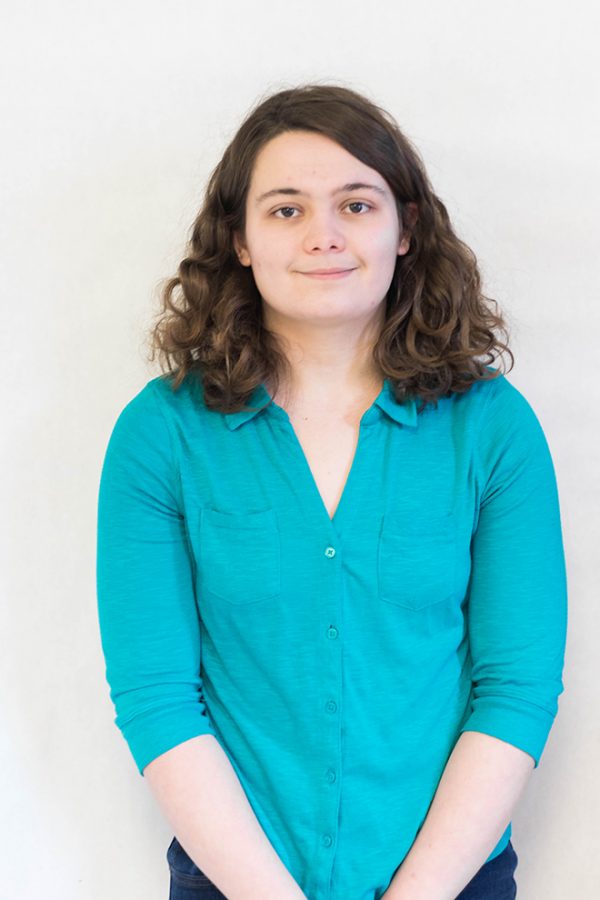 Madison Martin is a junior and one of the features editor for the 
Lancer Spirit  
and the 
Lancer Spirit Online. 
She is in charge of editing and designing the feature pages of the
Lancer Sprite 
along side Alex Seeley. Madison has to label her hands with the letter L and R in order to remember which hand she is suppose to write with, 50% of the time she labels them wrong. She is also notoriously awful at spelling and grammar, but she's here.
Madison Martin, Features Editor
May 23, 2018

'No Bounds' healthy relationships seminar to be held Friday in 221

(Story)

May 02, 2018

Poisonous Pictures

(Story)

Apr 20, 2018

Dance team 'spins' away the competition

(Story)

Mar 30, 2018

Relax, have fun… and wear a tiara

(Story)

Mar 28, 2018

If you believe 'enough is enough,' vote

(Story)

Mar 06, 2018

A Sonnet to Bread

(Story)

Jan 30, 2018

AP Studio Art students turn room 221 into art gallery

(Story)

Oct 24, 2017

Unified soccer team honors graduating players during 'Senior Night'

(Story)

Sep 28, 2017

Ithaca College connects students to nature

(Story)

Sep 25, 2017

Library Media Center celebrates 'Banned Book Week'

(Story)

Sep 20, 2017

Twirling Together: Emily Cowette joins Morgan Torre on the pep-rally floor

(Story)

May 30, 2017

Are new shoes worth a lake? Be informed about your textile carbon-footprint

(Story)

May 17, 2017

Ape expert Dr. Lukas visits APES class

(Story)

Mar 08, 2017
Feb 14, 2017
Jan 25, 2017
Jan 10, 2017
Jan 10, 2017

Woodman's Widlife: With pen & paintbrush, Woodman

(Story)

Jan 06, 2017

LHS alum appears on BBC's "100 Women" series for creating STEM program

(Story)

Nov 14, 2016
Nov 14, 2016

Introducing Writer's Block

(Story)

Oct 14, 2016

Senior to shave head at Day of Giving Assembly to promote acceptance of others

(Story)

Sep 23, 2016

Aspiring artists encouraged to join art club

(Story)

Sep 16, 2016

Beyond the lake beaches of Northwestern

(Story)

Sep 09, 2016

A "hawk eye" view of the University of Iowa

(Story)

May 18, 2016

Beware of the Drama-gon: It's waiting to ruin your prom experience

(Story)

Feb 24, 2016

Three ways to prevent boredom during February break

(Story)

Nov 26, 2015

Pumpkin cheesecake, the perfect dessert this holiday season

(Story)

Nov 17, 2015

Improv club to present a night of unscripted, unpredictable fun.

(Story)

Oct 28, 2015

It's elementary, my dear Mrs. Simpson

(Story)