Hey refs,
Just because you wear black and white does not mean that's the only way you see the game. There are also shades of gray in the game of football. 
Last Sunday night's dumpster-fire-of-a-game came down to referee Ron Torbert and the rest of the game's referees absolutely blowing the game for the Cincinnati Bengals. Missed catches and downright bad defensive penalties were the difference between a win and a loss that Sunday.
For those of you who didn't watch the AFC championship game: it was appalling. From the opening kickoff, it was pretty evident whose side the referees were on. The refs were biased toward the Chiefs all night, especially when it mattered the most. At one point, I was convinced the Chiefs must have slipped the referees a twenty because now, the Chiefs are on their way to the Superbowl.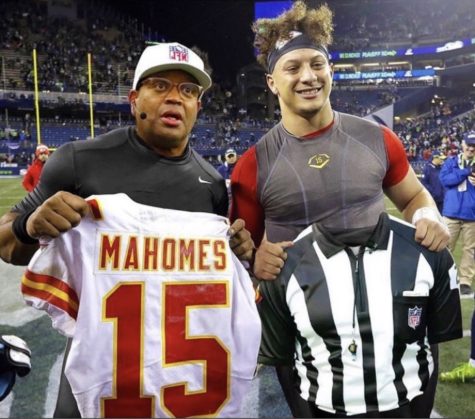 I'm not sure if the referees of the game were given an early Valentine's day gift or a nice paycheck, but clearly, they seemed to have no problem turning a blind eye to many of the missed holding calls.
The result of this game looked like some of my math tests–that's how many mistakes were made. It's simply embarrassing for this sport and even more embarrassing for us, the fans of the game.
We should all be frustrated by what we saw Sunday night.
If reffing is as bad in the Superbowl as it was in Arrowhead Stadium, I will be watching the game more for the commercials than the on-field action.