New season of Riverdale has become too supernatural (and too super boring)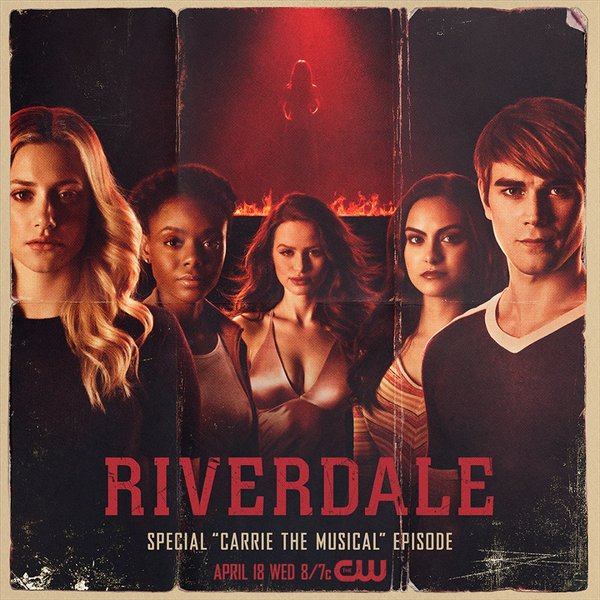 Riverdale, a show once about a murder mystery in the town has now turned into a supernatural game ruining the lives of citizens. Now many may wonder, "How did we get here?"
The show Riverdale created by Roberto Aguirre- Sacasa takes inspiration from the Archie Comics with characters like Betty, Jughead, Archie and Veronica all as lead characters. But Riverdale isn't the only show Aguirre- Sacasa made based off the Archie Comics. Aguirre-Sacasa went on to create the Netflix show The Chilling Adventures of Sabrina which has received a lot of praise like Riverdale.
The story line of Riverdale follows the lives of high school students facing out of the ordinary challenges. From murders to almost satanic-like games, it seems like the town of Riverdale has endless possibilities of the worst events that can happen. But with the help of the teenagers of Riverdale, these mysteries are investigated thoroughly and are unbiasedly solved.
Besides the repeating plot within the three seasons so far, it can be interesting. The show constantly has a death of some sorts occur and has the high school kids of Riverdale take responsibility to figure it out. Though this theme is shown in all seasons so far, the ways the deaths happen change drastically, and not for the better.
In season one there was only one murder, then as the seasons went on it increased to a serial killer and now a "Gargoyle King" that terrorizes the town. Excluding season three, which is very controversial, the first two seasons had interesting and sometimes suspenseful plots. Even if  season two, that was based around a serial killer, didn't have that much killing.
But season three is when Riverdale takes an unexpected turn that from what I've heard, most people dislike and find weird. With the town now being involved with a game controlled by a supernatural king, it lost its almost realistic plot and in turn, lost my interest.
Not to mention the boring script. The writers incorporate comments such as  "I'm Breakfast at Tiffany's, but this place is strictly In Cold Blood." Or comments that provide detail like "I was with Archie, who has red hair, yes, but is nothing like Jason Blossom." These are just a few examples of the writers attempting to write a creative script by relating two things to each other, but not succeeding at it.
Without the actors playing these characters, I think more people would see how the script alone isn't entertaining, nor well written. The actors chosen for the roles such as Jughead Jones (played by Cole Sprouse) or Betty Cooper (Lili Reinhart) are actually very talented despite being put in undramatic roles. Of course, the characters of Riverdale do face a lot of terrible events, but by just reading the script, the show is very uneventful.
Though the script was the same poor quality as seen through previous seasons, the scenery and actors themselves are great. Overall, Riverdale is a very monotonous show that can have interesting plot points at times, but carries the same concept from season to season along with a dull script.