Senior Gators ready to pack the swamp in 2019
The LHS Senior Gators are back and ready to pack the swamp. The Gators will be holding tailgates before varsity football games and will stand together in the bleachers to cheer on the team. 
To join the Senior Gators you must receive a form from a board member (Chris Tutt, Lauren Doherty, Alyssa Treanor, Alex Cafaro, and Tyler Wilbur) or see Ms. Sullivan. 
The cost is $30. This fee will grant you a membership to the club, a t-shirt, food at every tailgate, full access to the tailgates, and two bus rides to away varsity games.
Becoming a member means you have to make a choice to either set up for the tailgates, clean up after the tailgates, or clean up the swamp (bleachers) after the game.
The group of Gators plan to stick together for sporting events throughout the school year.
The completed forms and $30 (cash or check to Londonderry High School) are due to a board member or Ms. Sullivan by Friday, Aug. 30. 
Leave a Comment
About the Contributor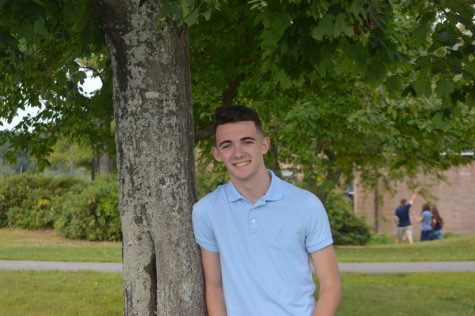 Tyler Wilbur, Executive Sports Editor
Big Sports Guy. Retired youth football and baseball player. Pro-gamer. Tyler is a sports guy's guy. Vivid outdoorsman. He's met more professional athletes than you.