Chords, keys & memories: A decade in music.
As the decade comes to a close, we as high schoolers can look back on the songs that have shaped our teenage years. Each year brought a different iconic playlist that has burned lyrics into our brains, ensuring that we will be embarrassing our children when it plays on the radio for years to come. 
2010
Pause Toy Story 3, put down your Monster High doll and Zhu Zhu Pet, and let me walk you through the year 2010. You're anywhere from kindergarten to third grade and on your way to school, your mom turns up the radio. What's playing? Is it "Only Girl" by Rihanna, "DJ Got Us Falling In Love" by Usher, or any other newly released hit? 2010 was such an iconic year of music, it was hard to pick which songs would top our list… but we did.
Teenage Dream – Katy Perry
This Katy Perry track is the perfect blend of meaningless一yet catchy一 lyrics, upbeat tempo, and a spontaneous story of wanting to run away.  The song leaves you shaking your head from side to side along with the beat. It left the elementary school-aged us dreaming how fun our teenage years would be. (What a tease!)
Forget You – CeeLo Green
Being released in a time just a little bit before our angsty middle school days was this Ceelo Green jem.  "Forget You" was the song we all knew the lyrics to, but we had to play the clean version in front of our parents.  But when we were home alone, we had this one blasting, and we were all singing along to a private concert for that special person you hate the most.
2011
After coming home from a suuuuper hard day at elementary school, you just want to watch the series finale of Hannah Montana for the sixth time this week. But no. It's time to do your weekly XtraMath lesson. To make the torture of your multiplication tables a little more bearable, you hit play on your iPod shuffle and a medley of classics fill your room.
Rolling In the Deep – Adele
Earning its title as song of the year, a song about reflection and realization about the relationship she recently got out of (literally three hours before writing this song), "Rolling In the Deep" was used as any angsty teen's post-breakup song. She sang "We could have had it all" and even though her ex didn't, Adele really did get it all this year.
Party Rock Anthem – LMFAO
You can lose your mind, your cares, or your self-dignity when you listen to this LMFAO banger.  It's loud, rowdy and all about having a good time, and when listening to the heavy bass of this song, that's all you'll be doing.
2012
The year is 2012, it's the end of October. Election day is right around the corner. Will it be Obama's second term or will the Romney regime run the oval office? That's even if any of them get to be sworn in, the world is supposed to end in two months. No biggie. If we are all going to die, we should die listening to a fantastic song, but how are you supposed to pick just one song to end the year (and the world) with?
Gangnam Style – PSY
There is no doubt that this song caught the attention of all of us. Between the catchy lyrics, which none of us understood, and the dance that went along with it, this was a guaranteed hit the moment Psy introduced it to the world. Being the first video to hit one billion views on YouTube, the music video held its place at the most viewed video on the website for five whole years. You can't think of 2012 without thinking of this Korean "masterpiece".
Payphone – Maroon 5
Who wouldn't want Adam Levine cramped inside of a streetside payphone trying to call them?  Well apparently the girl that this 2012 Maroon 5 track was about. Unlike that ungrateful girl on the other end of the phone, we all listened to Adam Levine and Maroon 5 over and over again with this one.
2013
I don't know about you, but my 2013 consisted of listening to my sister and her friends taking bets about what the new Kardashian baby was going to be named, making videos for Vine, and begging my parents for a selfie stick for Christmas. My parents gave up on saying no, so they just drowned us out with whatever song they could pull up the fastest. 
Royals – Lorde
Lorde made an edgy, feminist piece with this one.  We were snapping our fingers along to the beat, and were pathetically trying to sing like Lorde.  For those who weren't belting out their lackluster impression of the iconic vocals, the song was appreciated for its catchy hooks, it's simple instrumentation, and its ability to remember oh-so quickly.
Get Lucky – Daft Punk (Feat. Pharell Williams)
Somehow, someway Daft Punk made disco cool again.  "Get Lucky" is probably the only new disco release we'll see in a hot minute, but it deserves to be.  It shouldn't be tarnished because it is one great song. The retro beats, and the accompanying vocals of Pharell just tie together this wonderful modern nostalgia-trip .
2014
It's summer of 2014, your best friend just nominated you for the ALS Ice Bucket challenge. Even though you don't want to do it, it's for a good cause, right? To try and figure out what not to do, you watch hours of fail compilations, but soon this research turned into listening to the hottest songs of the summer that played in the background.
Chandelier – Sia
Named Billboard's Best Song of the Year, Sia's hit single was the perfect combination of an upbeat tempo, melancholy lyrics and outstanding vocals. At this time, Sia's voice had a unique tone to it, opening the floodgates for the indie-pop artists of today. These lyrics are forever a part of us after its overplaying on the radio, no matter when we hear it, we just have to sing along. 
Stay With Me – Sam Smith
Sam Smith's silky smoothe vocals will last with us for quite some time with this song.  Like a sad gospel-Sinatra, "Stay With Me" helped us through our rainiest days and darkest nights.  It's only fair that this song gets recognized as the tune we all listened to when we needed a shoulder to cry on.
2015 
Music took a turn in 2015. Spotify and Apple Music changed the way we listen to music, Adele came back from her hiatus, Justin Bieber's whole style changed, and Taylor Swift absolutely blew us away with 1989. The songs of this year came from a mixture of artists and genres, culminating in a diverse music scene that made 2015 a year to remember.
Stitches – Shawn Mendes
With the break-up of One Direction, the fangirl hype was up for grabs this year, but Shawn Mendes definitely secured it with this release. This song appeared to be perfection, minus it being packed with weird clichés and lyrics that didn't even rhyme. "Stitches" and the rest of Mendes' debut album proved that he was ready to become the next big thing in pop music
Sorry – Justin Beiber
A far cry from the days of "Baby," this Justin Beiber classic puts all of his condolences for being kind of a shmuck for a few years into a pop anthem.  Maybe it's the tattoos, or maybe it's all that Calvin Klein, but one things for sure: from everyone to you Mr. Bieber… you're 42 songs too late to say sorry.
2016 
With the Mannequin Challenge, water bottle flipping, and killer clowns taking over the internet, we can all agree that 2016 was a pretty crazy ride. We got it all, Leo finally got his Oscar, the long awaited return of the Harry Potter series, the newest set of fan-girls for Hamilton, and yet another list of chart topping hits. 
We Don't Talk Anymore – Charlie Puth (Feat. Selena Gomez)
Bringing together two outstanding artists, Charlie Puth and Selena Gomez, this single became an instant hit. This ridiculously catching song came out at just the right time, during our devastating middle school break-ups, making us all believe we were going through what the song described. 
Can't Stop the Feeling – Justin Timberlake
J.T. is back!  We were all crying a river during his hiatus from not making pop hits, but our rivers dried when this came out.  Released for the forgettable movie "Trolls," this song foils its film counterpart in that it was drilled into all our minds after just one listen.  Not only great for us but also to Justin Timberlake; now he knows he's still got it.
2017
You had a whole week to read just two chapters of The Outsiders, but of course, you left it until Sunday night. Finally, you sit down and try to read, but you can't focus. Going into your sister's room (without knocking, of course) you beg her to turn her music down. After much debate, she gives in. But even after she does, you can still hear Harry Styles' "Sign of the Times" playing on a loop in your head, along with all the other songs she never stops singing in the car. 
Perfect – Ed Sheeran
After an exact year long hiatus, Ed Sheeran confused us all with his Instagram post of just a blue square, apparently announcing his new album. It was well worth the wait. The entire album was astonishing, and "Perfect" was well, perfect. Taking over the radios with the original, and his duet with Beyoncé, making it inescapable, not that any of us were complaining. 
Sign of the Times – Harry Styles
With the long-awaited return of Harry Styles, the One Direction fan girls finally had an excuse to break out their Harry posters and beg their parents to pay more money to let their kids see their "future husband". This song has a deeper meaning than any of us thought at first listen, but of course, none of the teen girls cared about that, they just cared that their baby was back. 
2018
Before 2018, Tik Tok was just a song by Kesha, now it's the app we all talk about. As sad as most of us were (although some were excited) about the shutting down of Musical.ly, Tik Tok has now taken over. But it hasn't been all that bad, it had exposed us to an array of new songs and skyrocketed small artists'careers. 
This Is America – Childish Gambino
Childish Gambino outdid himself with this song.  Creating an odd concoction of sounds inspired by various ehtnic backgrounds, this song embodies the idea of the diversity that America is.  The song also acts an artful satire on various issues that we face in America like gun violence, and racial inequality. "This Is America" is the most meaningful track on our list, and should and probably will be studied in social studies classes for years to come.
Someone You Loved – Lewis Capaldi
We've all been there.  You have that person you really like.  You start dating. You're so in love. And then boom, breakup.  How did it happen? Where do you go from there? Well I'll tell you: into the caring embrace of this Lewis Capaldi song.  A great song for your "Sad Boi Hours" playlist, and a perfect three minute sob-jam, "Someone You Loved" was the shoulder we all cried on.
2019
Finishing the decade off on a bit of a nostalgic note, it's 2019. With the release of live action versions of both Aladdin and The Lion King, a Frozen sequel, and a final addition to the Toy Story franchise, this year really brought back our childhood. Although many things stayed constant over the past 10 years, music has changed. Ending the 2010s with a bang, these songs have taken over our lives this year.
Bad Guy – Billie Eilish
"Underground" artist, Billie Eilish became a permanent resident on our radios this year, giving all of us some new songs for the edgy tween still inside of us to jam out to. This goth-pop bop quickly rose to its well deserved spot at number one across the globe, opening the doors for this strange teenage artist to take over. 
Senorita – Camila Cabello/Shawn Mendes
What do you get when you have a Latina pop-star in love with a heartthrob pop-star?  An unforgettable pop song featuring the both of them. This is what Camila Cabello and Shawn Mendes on "Senorita."  The passion is palpable and the hook is ingrained in our heads. Simply put, these two lovebirds capped off 2019 with a clinic on how to make pop music.
Leave a Comment
About the Contributors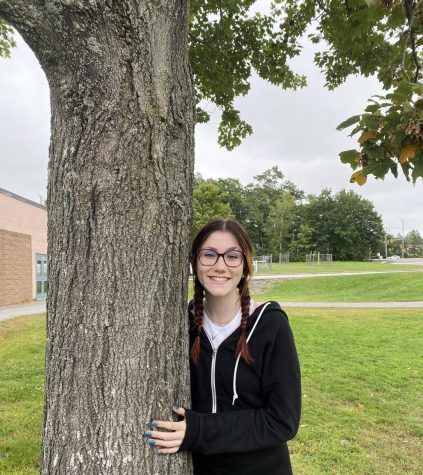 Audrey DeAngelis, Assistant Editor in Chief
Audrey is in her third year on staff, starting as a reporter her sophomore year. Her first year as an editor, Audrey was Online Chief and is very excited to be Assistant Editor-in-Chief this year. Next year, Audrey plans to study forensic science and pursue a Master's degree in chemistry in hopes of becoming a crime scene investigator.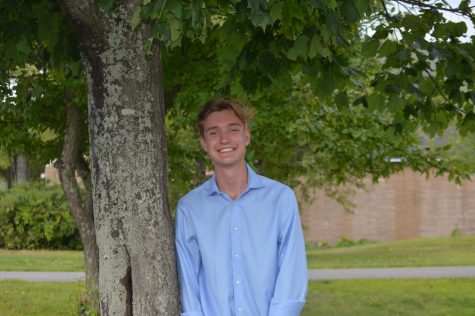 TJ Ruzicka, Arts and Entertainment Editor
Described in one word… ineffable.