Show your support at this year's Day of Giving
Londonderry's annual Day of Giving is fast approaching and is now only one day away. Some traditions have remained over the years, but this year will be slightly different. 
Because Pantene has ended their hair donation campaign, Londonderry had to find a new way to donate. This year, LHS made a new company and is calling it Lancer Lengths.
Besides a new name, everything else will stay the same. Angels will still donate a minimum of eight inches and will cut their hair at the assembly.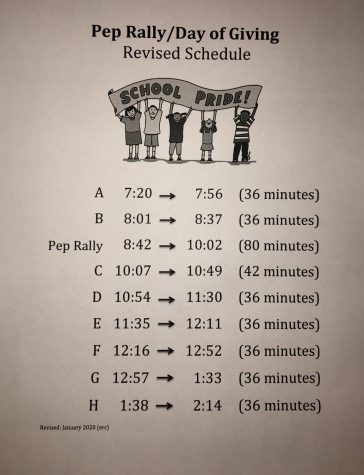 Due to the assembly, the school will be adopting a typical pep rally schedule for the day. This means classes will be shorter in order to fit the Day of Giving.  After B period, students should report to their C period class to drop off their belongings and then proceed to the gym.
Make sure to come out and support all participants on the Day of Giving this Friday, Jan. 10!
For more information about the Lancer Lengths Day of Giving, read "Lancer Lengths continues the tradition of hair donations at LHS" from the Lancer Spirit's December magazine. 
Leave a Comment