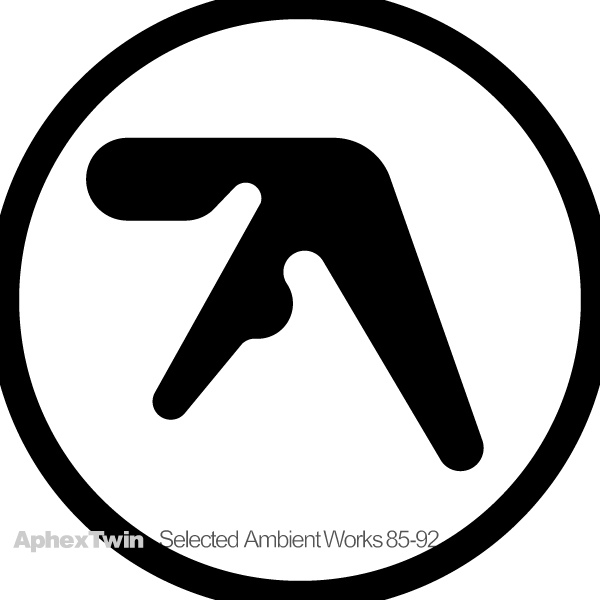 Richard D James is one of music's most enduringly odd personas.
The Irish electronic musician has spent decades on the razor edge of dance music, consistently putting out work lightyears ahead of his contemporaries. This can all be traced back to his debut record as Aphex Twin, 1992's, Selected Ambient Works 85-92.
With a title like that, it's easy to dismiss 85-92 as a collection of curios, nothing more than a compilation of home recordings, demos, and rough cuts. It sounds like a compilation, not a cohesive album. This is partly true; the sporadic, seven-year saga of the recording of this LP deserves an article of its own. James bounced across the UK, sleeping on couches and playing in dingy dives and rave bars while he recorded hours of material in basement studios and on thrift store tape recorders. Listening to the diverse sounds on 85-92, one can almost place the point in time, and even James's mental state at the time of the recording. Still, oddly enough, the thirteen tracks on Selected Ambient Works flow together well in spite of itself.
James is looked at as an eccentric, to say the least, This is a man, after all, who lived in a converted bank building, owned and drove an old paramilitary tank (ahem, an "amphibious assault vehicle"), and recently announced his latest release, 2014's Syro, by flying a blimp emblazoned with his logo through the skies of London. His peculiarities extend to the music. Pulsing, ambient synths spar with compressed drum machine loops in a way that gives the tracks a sense of warm, welcoming distance. Through good headphones, the mix seems to float over and through the ears, a wave of vibrant, minimal production that washes to life.
At the heart of Selected Ambient Works is a sense of atmosphere that is unrivaled in electronic music of the era. This is dance music at its most futuristic; tracks like "Xtal" and "Ptolemy" sound like they could have been released last week. The way James merges the classic with the groundbreaking is simply staggering. A flipped sample of Gene Wilder in Willy Wonka and the Chocolate Factory underscores "We Are the Music Makers," giving a whimsical, affably dated layer to what is otherwise a spacey, trancelike piece of beat music. Ennio Morricone's ethereal, brooding score to John Carpenter's The Thing remake is almost unrecognizable in the background of "Green Calx," as is Public Image Ltd.'s "Fodderstompf." The use of samples on this record is both a landmark moment in sampling history and endlessly replayable to this day. Hell, background noise from Robocop makes an appearance on a track.
Ultimately, what makes Selected Ambient Works 85-92 a classic is its influence. Thirty years since James first cut a track for what would become this collection, his music is as inspirational and refreshing as ever. One can hear tendrils of Aphex Twin wind their way through the work of everyone from Flying Lotus to Skrillex. It would be little exaggeration to call Aphex Twin and his debut the electronic equivalent of The Velvet Underground and Nico; cited as an influence on legions of musicians and DJs to this day. Richard D. James is many things, but above all, he is a pioneer.
---
10/10