New safety concerns result in exterior doors being locked
As of January 6, the exterior doors to LHS have been locked. Resource Officer Tufo sent an email to students and staff with this new change. 
Prior to the change, the doors were unlocked in between classes so students from the gym or seniors from open campus could reenter the building. Due to security concerns, the doors are now locked. 
"The doors are locked now as an added security measure to mitigate the risk of unwelcome guests entering our building undetected," Officer Tufo said. "Additionally, this was common practice (or was supposed to be) prior to the Covid-19 concerns."
However, concerns about students with a gym class have arisen, and Tufo has made some new changes. 
"The LHS admin team has reached out to LHS staff," Tufo said. "They have arranged that kids coming back to the building from a gym class are to be escorted by a staff member who has a key fob to access the building."
Another concern is the weather outside. Seniors walking from the main lot, plateau, or the Recs during their open campus time will now have to walk to the front of the building, increasing their time outside. Tufo doesn't see this as a concern, but thinks the safety of the school is more important than a few more minutes outside. 
"Students coming to school that have late arrival cannot 'piggy-back' off a teacher's key fob to enter the building. They must enter through the welcome center," Tufo said. "The weather, at this point, has not made an impact on this process. If everyone does what they're supposed to do, the time in which students are outside should be minimum."
Tufo's main reason for the change was to "keep account of who is coming into the building and why." With that, students need to be reminded not to open any locked doors for students trying to get into the building. 
Leave a Comment
About the Writer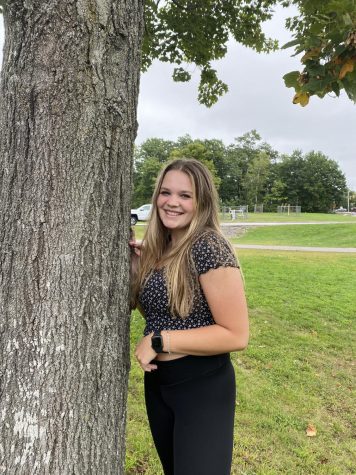 Laura Haas, Online Chief
Senior Laura Haas is continuing her fourth year on staff. Beginning as a news editor, Laura has made her way to a chief position. When not in journalism, Laura plays volleyball all year round.