Senior Annabella Wu named third runner-up at Miss NH Outstanding Teen pageant
Taking the stage at Pinkerton's Stockbridge Theater, senior Annabella Wu competed for the Miss New Hampshire Outstanding Teen (MNHOT) title on February 19 and 20. This was Wu's second-ever pageant, her first being the Miss Londonderry Outstanding Teen pageant. 
After two days, consisting of three sections, Wu took home the third runner-up title, the "Choose One" and "Scholastic Achievement" awards, and ample lessons from the weekend. 
"I've grown more confident in myself, in my ability to speak and make a bold statement," Wu said. "I've also gained valuable life skills through all the mock interview practice I've gotten. Job interviews and college interviews now seem like a breeze in comparison."
Through the Miss NHOT program, Wu has met many other Outstanding Teen title holders, as well as grown close to Miss Londonderry, Morgan Torre. 
"As an LHS alum, I was actually a senior when [Wu] was a freshman, so I knew who she was but didn't know her very well," Torre said. "I was so excited to have the opportunity to get to know her this past year. We have shared so many great memories – from the Londonderry Old Home Day parade to volunteering at local charity events and more."
Torre has been alongside Wu as a "big sister" in the program since Wu was crowned Miss Londonderry's Outstanding Teen in July of 2021. Over the last eight months, Torre has been able to watch Wu flourish into the candidate she is now. 
"When Annabella was crowned Miss Londonderry's Outstanding Teen, it was her first time competing in the [MNHOT] program," Torre said. "She was inexperienced but had so much potential. With a little practice and preparation, she grew so much not only as a competitor in the program but also as a person. She set very high goals for herself from the start and worked very hard to achieve them."
Although Wu was inexperienced compared to other candidates, Torre believes that this allowed Wu to bring something new to the program this year. 
"Being so new to the program, [Wu]  brings a fresh outside perspective to Miss NH's Outstanding Teen," Torre said. "She is so real and authentic, and unapologetically herself. I think every girl in the program admires that; I know I do."
During the talent portion of the pageant, Wu displayed her dance ability by performing a ballet routine on pointe to the song "Formula" by Labrinth. This style of dance was one of the more technically demanding dances of the weekend.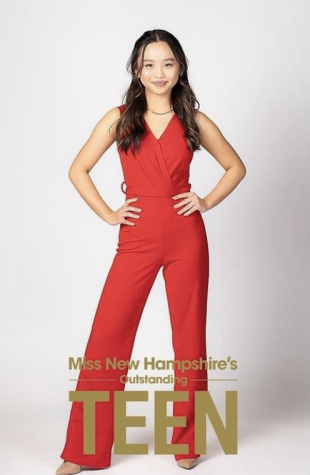 "I'm proud of the way I performed my talent. So much time and energy went into making pointe work look effortless, when in reality, it's one of the hardest things I've ever done," Wu said.
In addition to performing strongly in the talent portion, Wu felt confident with her interview as she "treated it more like a conversation with a friend", allowing her to be more comfortable. But, she feels as though her onstage question could have been answered better. 
"I would have elaborated more on my preliminary night onstage question," Wu said. "I was a little too brief for my liking. It's so tricky walking the line between elaborating and fully answering a question and rambling."
Although Wu's director, Cara Bound, believes she "did really well in every phase of competition", she picked up on some of Wu's answers that may have deterred the judges from placing her higher in the competition. 
"I believe the judges thought [Wu] didn't want the job enough because she mentioned she was interested in going to Northwestern – so they believed she wasn't committed if she was planning on going away to school so far from NH," Bound said. 
Although the state competition is over, that does not mean Wu's time as the Mis Londonderry's Outstanding Teen title holder is. There is still more work to be done before she relinquishes her title in August, including finding sponsors and candidates for the local pageant. 
"I'll continue my service work with the organization, while supporting our new MNHOT, Corrinne, and [Miss Londonderry], Morgan," Wu said. "Nothing's certain yet, but I do see myself competing again next year."
As their time together has begun to come to an end, Torre is thankful for the memories she has been able to make with Wu this year.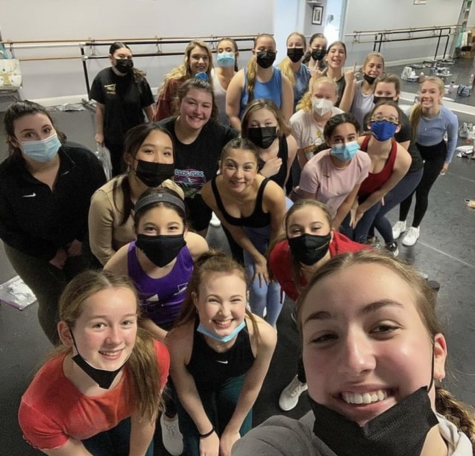 "[Wu] constantly makes me laugh and makes the MNHOT and Miss NH program events so much fun to be at," Torre said. "We always carpool together and have a blast on our way to every event and I'm definitely going to miss having her as my teen."
Torre has high hopes for Wu, not only with the Miss program, but for the new chapter in her life as well. 
"I know [Wu] is extremely smart and I hope that she takes these next few months to focus on choosing a great college that she will thrive at," Torre said. "She literally has the world at her fingertips since she is so intelligent and involved at LHS and I know she will achieve so much both inside and out of academics."
Before Wu passes the crown off to a new teen, she hopes to bring in more fresh faces to the program for the upcoming year.
"I hope to encourage more teens to join the program by sharing my story," Wu said. "There are so many amazing girls in our state who would do so well in the program, they just don't know about it yet. I hope to bring that knowledge and opportunity to them.
Leave a Comment
About the Contributor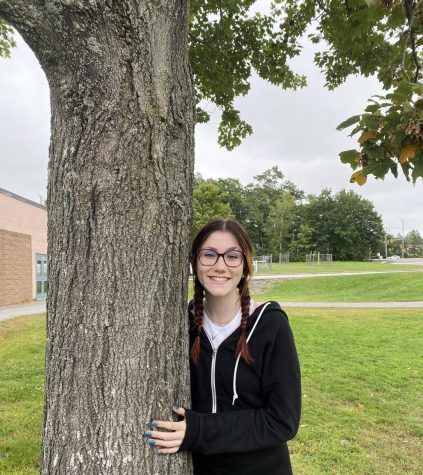 Audrey DeAngelis, Assistant Editor in Chief
Audrey is in her third year on staff, starting as a reporter her sophomore year. Her first year as an editor, Audrey was Online Chief and is very excited to be Assistant Editor-in-Chief this year. Next year, Audrey plans to study forensic science and pursue a Master's degree in chemistry in hopes of becoming a crime scene investigator.