Ovation Theatre Company puts on a show that's 'Rotten to the Core'
The cast of Ovation Theatre Company's Descendants has 'so many ways to be wicked.' Since September, the cast members have been working diligently to bring the classic Disney Channel Movie Descendants to the stage.
The musical follows Mal, the daughter of Maleficent, and her three best friends. They're all children of infamous Disney villains who have been invited to leave their home on the Isle of the Lost, where all the evil characters live, and live in Auradon with the good guys. Evie is the daughter of the Evil Queen (junior Michaela Horan). Jay is the son of Jafar (Windham freshman Ryan Kaplan). Carlos is the son of Cruella DeVille (Groton junior Ethan White). 
Pinkerton Sophomore Alycia Leriche is portraying Mal, the conflicted protagonist of the story. Leriche said she is "so excited" to be "Rotten to the Core" and bring Mal to life on stage.
"It's a movie that I've adored for seven years," Leriche said. "So to be able to come back and get to act it out is almost like I'm living a movie I loved as a kid."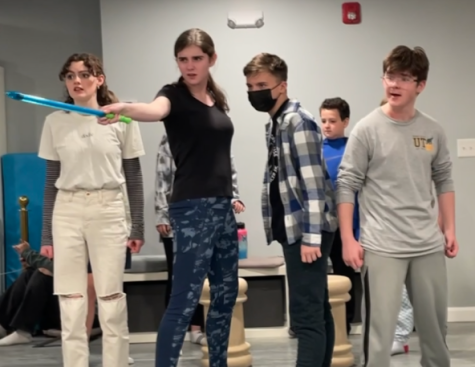 Leriche reveals she's most excited for the audience to see If Only. This song is one of the most popular from the movie, where Mal is deciding which path she wants to take.
"There's a spin on the original song because it's a duet now," Leriche said. "It has just as much if not more of an emotional impact."
Ovation Theater Company allows people of all ages to be a part of productions at their company. From kids as young as seven in Descendants, to adults in one of Ovation's most recent productions of Something Rotten.
"There's such a large age range and variety of kids in the cast," Cast member and Londonderry sophomore Hannah Carroll said. "But regardless of that we've all worked so hard and everyone has put in the work."
Sophomore Lizzie Sosa, a member of the ensemble, says she's having "so much fun" in the show.
"Everyone is so sweet and supportive. It's such a good environment," Sosa said.
With a dance ensemble that really knows how to be 'chillin' like a villain,' the cast members think Descendants is the perfect fun show for everyone to see this weekend.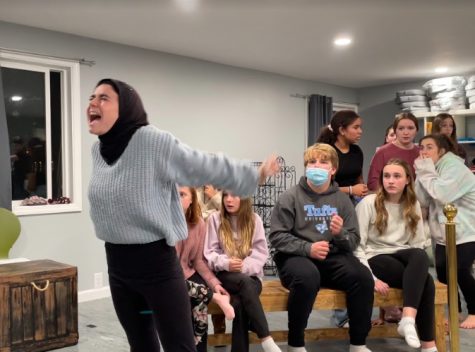 "Everyone in the cast is so talented," sophomore Ava Amaro, a member of the dance ensemble, said. "I'm most excited for everyone to see Did I Mention because it's very high energy and the dancing is really fun."
Director and Owner of Ovation, Meg Gore said Descendants is an "enjoyable experience for the whole family."
And "Did I Mention" that student tickets to the show are only $15 at ovation.ludus.com ?
"The music is edgy and the dancing is explosive," Gore said. "You'll be glad you took the time to see this show."
View Comments (1)
About the Contributor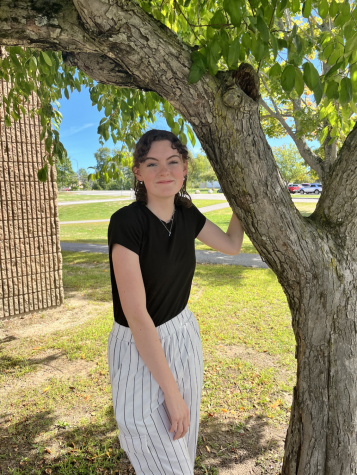 Michaela Horan, Creative Writing Editor
This is Michaela Horan's first year on staff at the Lancer Spirit. She's the author of the Rolling Hills series, the first of which was published in 2021. She enjoys writing music and doing theater and loves being on staff.