Jingle Bell Rock: A by-genre guide to holiday playlists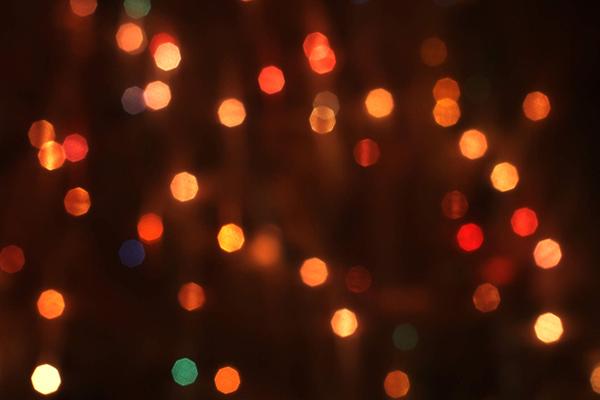 As the holidays draw near, one vital component of every celebration often goes criminally overlooked: music.
Many are content to throw on a Pandora station or some Christmas CD that somehow survived all these years, filling the festive atmosphere with the same Kenny G. and Mariah Carey tunes we've heard since time immemorial. But to truly take advantage of the year's most musical holiday, a little more care is required.
For a good while, just about everyone put out a Christmas album. While the tradition has certainly fallen out of vogue recently, there is still a wide world of holiday music out there to pore through, making the prospect of individually hunting down the perfect string of songs for your holiday festivities more than a little daunting. Fortunately, we at the Lancer Spirit have done plenty of poring through the thousands upon thousands of Christmas songs out there to find some of the best tracks in each genre to flesh out the perfect holiday playlist. Bear in mind that the following is only a small sampling of some of the truly great Christmas music out there, and that the best playlists have room for creative input from the people enjoying them, so feel free to do some digging on your own.
---
Pop
Holiday pop goes much deeper than Wham!. Whether it's a gorgeous piano ballad or a four-to-the-floor dance track, pop music has a way of providing a perfect soundtrack to any holiday gathering.
What exactly constitutes pop music runs the gamut from Bing Crosby to Justin Bieber. As far as genre goes, pop is fairly unidentifiable, save for the uniform sense of upbeat, radio-friendly cheer. As such, when considering pop music for your Christmas playlist, be sure to represent more than just a few periods of the pop landscape. As far as sugary, sweeping Christmas anthems go, look no further than:
Darlene Love – "Christmas (Baby Please Come Home)"
Crazy, abusive murderer or not, Phil Spector knows his way around a producer's board. His patented "wall of sound" found its way onto what may well be the best Christmas album ever recorded, a compilation from Spector's girl-group heyday creepily titled A Christmas Gift to You from Phil Spector. The standout track here would go on to be covered by everyone from U2 to Cher, but Darlene Love's impassioned, soulful original is still the best rendition. Spector's idiosyncratic orchestral arrangements and Love's unwaveringly pure voice make this track a must-play on any respectable playlist.
Rock
Everyone from Springsteen to the Ramones have put out a Christmas song or two, and some of them are even good. They range from the silly (Tom Petty's rattling off his Christmas wishlist on "Christmas All Over Again") to the earnest (Dylan's raw, riveting take on "O Little Town of Bethlehem"), making a rock-and-roll Christmas thematically diverse enough to carry itself.
Lou Reed once famously opined that "you can't beat two guitars, bass, and drums." When it comes to Christmas music, the same principle can more or less be applied, but if you had to go with just one rock track this year, we suggest:
John Lennon – "Happy Xmas (War is Over)"
The instantly recognizable vocal opener, the simple acoustic strum, and the soaring chorus make this tune from the ex-Beatle one of the most cherished songs in the Christmas canon. Released just a year or two after the Fab Four's messy split, it serves both as an impassioned plea for peace and goodwill and a resounding statement from an artist who refused to let his glory days define him. This is Hippie Lennon at his most sincere, far removed from the venomous wit he displayed so often.
Hip-hop
Rap and Christmas have a history as old as the genre itself. Genre pioneer and onetime Sugarhill Gang cohort Kurtis Blow released "Christmas Rappin'" in 1979, the same year "Rapper's Delight" is often accredited as launching the burgeoning hip-hop scene from the streets to the studio. It's a silly and awfully dated novelty to look back on now, but it intertwined holidays and hip-hop in a way that still rings clear today.
There are plenty of solid hip-hop tracks to choose from, ranging from the gloriously raunchy to the decidedly-PG. Run-DMC's "Christmas in Hollis," a goofy send-up of Santa Claus and his encounter with the notoriously rough Queens borough, is one that works for the kids and adults with equal aplomb, and shows its age only fleetingly. On the other hand, Snoop Dogg and the rest of the Death Row Records stable released Christmas on Death Row in 1996, and it's every bit as adults-only hilarious as one could imagine. "Santa Claus Goes Straight to the Ghetto," featuring Snoop, Daz Dillinger, Tray Dee, Bad Azz, and a silky smooth Nate Dogg on the hook, is simultaneously the best and worst thing to happen to Christmas since the English banned it in 1647. Ultimately, however, we're going to have to go with:
G.O.O.D. Music – "Christmas in Harlem"
Nothing says Christmas quite like a visit from Yeezus. Though the verses are sloppy and the mix just a little off, this 2010 Kanye West-helmed posse cut has to be the happiest 'Ye has been in years, and it's next to impossible not to smile along. The lush production, sampling Marvin Gaye and Shuggie Otis, deftly accompanies bars from Yeezy himself, as well as Pusha T, Cyhi the Prince, Jim Jones, Big Sean and Cam'ron; all wrapped in a gorgeous bow in the form of an anthemic hook from Teyana Taylor.
Indie
While perhaps the most ineffective umbrella term for a genre, "indie" music boasts a massive pool of holiday tracks to choose from, ranging from alt-rock to folk. Slowcore pioneers Low dropped an EP titled Christmas as a gift to their fans in 1999. Mark Kozelek, the curmudgeonly folkie behind Sun Kil Moon, put out Songs for Christmas, a mournful, tender acoustic collection, last year. If slow and thoughtful isn't your speed, there's Strokes frontman Julian Casablancas' rocked-out rendition of Jimmy Fallon and the Saturday Night Live crew's "I Wish it Was Christmas Today."
"Indie" can mean a whole mess of things, and this distinction makes planning a holiday playlist around it both satisfying and scary. If you're looking for the best blend of indie stylings, merging folk, pop and light rock to great effect, one could hardly go wrong with:
Sufjan Stevens – "Come On! Let's Boogey to the Elf Dance!"
Sufjan Stevens sure loves Christmas. Songs for Christmas, his five-part album devoted to the holiday, boasts over seventy songs, both classic covers and original tunes. A sequel album, Silver and Gold, offers fifty more. A musical chameleon in the tradition of Bowie or Byrne, Sufjan spins enchanting pop, pulsing electronic, reflective folk, and his own relentlessly upbeat spirit to great effect over the course of this superb collection.
Jazz
Even the most seemingly impenetrable of genres can let loose once in a while. The seriousness with which many approach their jazz music can make picking a song that heads and laymen alike can enjoy exceedingly difficult to accomplish. There are a few things to consider when putting jazz into your holiday playlists, namely that the music be (at least reasonably) straightforward and free from abstraction – your average Christmas party might not be ready for Sun Ra.  Just know that if you put Kenny G. on your playlist, people will laugh at you.
Please note, however, that this does not imply that you have to play it safe and leave jazz off the aux, because there really is a wealth of beautiful jazz music out there for the holidays. The most beloved and recognizable tune, however, has almost nothing to do with Christmas:
John Coltrane – "My Favorite Things"
The fact that this song became a holiday standard is baffling even to its writers. This Sound of Music standout makes a passing mention of winters, presents, and snow, which almost sort of makes it Christmas-related, but still. No rendition, even Julie Andrews' sweetly captivating original, can match the unbridled passion and elegant grace of Trane's performance at the Village Vanguard in 1966. Well into his "free jazz" phase, his sax lines can confuse and delight just as profoundly on the fifth listen as the first.
Leave a Comment
About the Contributor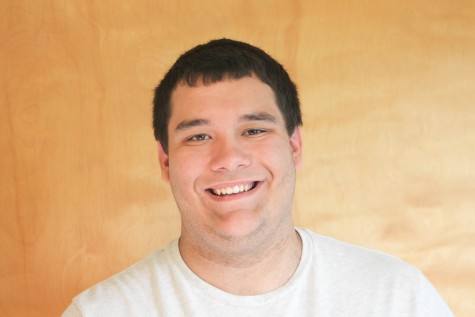 Conor Battles, Editor-in-Chief, Arts & Entertainments Editor
By day, Editor-in-Chief Conor oversees the Lancer Spirit in all its forms, from print to online to social media.

By night, A&E editor Conor hates things for fun and profit.