Kanye West's "album of the life" discordant, triumphant
'The Life of Pablo' lives up to its lengthy release schedule. Mostly.
"Name one genius that ain't crazy," Kanye West challenges on "Feedback," the electrifying, industrial fifth track on his latest album The Life of Pablo. Indeed, it's a difficult prompt to address, especially when contemplating the turbulent last month or so in Kanye history; which saw him change his album name three times, get into a nasty, short-lived Twitter feud with a weed rapper, and beg Mark Zuckerberg for a billion dollars. Simply put, Kanye has done everything he can to live up to the ideal of the archetypal mad genius.
The hard part about genius is that it often takes a long time to be recognized. Sometimes, an artist can go their entire career and never receive the praise (or the paycheck) they so richly deserve. And while it's hard to call Kanye West a starving artist, it's no stretch to say that his work is too polarizing in 2016 to be properly appraised.
Gone are the days of anti-consumerist, anti-establishment Kanye; put out to the same pasture as the pink polo Kanye, or the grey suit Kanye. On "New Slaves" off 2013's Yeezus, West railed against corporate greed and exploitation, but on The Life of Pablo, he takes the time to diss Nike and plug his Yeezys. It is the latest development in a decade-long cycle of death and rebirth of Kanye West in the public eye. He switches personas as deftly as he flips samples, and if the unrivaled dysfunction of The Life of Pablo's release is any indication, this new incarnation doesn't care what you think.
The Life of Pablo lacks the distinct, unifying sound that underpins past releases. Rather, West takes up a more abstract, harder-to-define sonic palate, blending orchestral gospel, murky R&B, and trap-influenced beats to create a sound as unique as it is derivative. Kanye trades in his unabashed sense of perfectionism for a distinctly broader brush, and The Life of Pablo can feel more than a little disjointed at times. There are soaring, anthemic moments on TLOP that fit in well on an album once known, briefly, as So Help Me God, and there are goofier, mindless moments befitting an album formerly known as SWISH. The Life of Pablo has more in common with Jackson Pollack than Picasso; a hodgepodge of different styles and influences strewn haphazardly across the canvas. Perhaps that's what makes it so brilliant.
Tracks like the sublimely spiritual "Ultra Light Beams," the dark, brooding lament of "FML," and the pulsing stalk of "Wolves" show a level of finesse and tact that Kanye has never quite displayed like this. The album's low points, like "I Love Kanye," a 44-second freestyle that closes with "I love you like Kanye loves Kanye," hardly matter once the crashing high-water-mark of "Waves" hits. The production is layered, interesting, and simultaneously like and unlike anything Kanye has ever done before. It even makes good use of its DJ tags, as producer Metro Boomin's characteristic Autotune leads perfectly into the main drop on "Father Stretch My Hands." His cadre of collaborators, from Chance the Rapper's exuberant, characteristically happy verse on "Ultra Light Beams" to Frank Ocean's deft and haunting outro on "Wolves," supplement the album wonderfully.
Pablo Picasso carved a legacy several times over through his art. From his abstract and challenging Cubist work to the moody, atmospheric hues of his Blue Period, he conveyed his emotional and mental state in a way that evokes the same responses today as it did nigh on a century ago. Kanye West has been through much the same monumental highs and catastrophic lows, and the tracks on The Life of Pablo, for better or worse, reflect that. And when he Tweets something so bold, so brash, so unapologetically Kanye as, "This is not album of the year, this is album of the life," it's easy to see why.
---
7/10
Leave a Comment
About the Contributor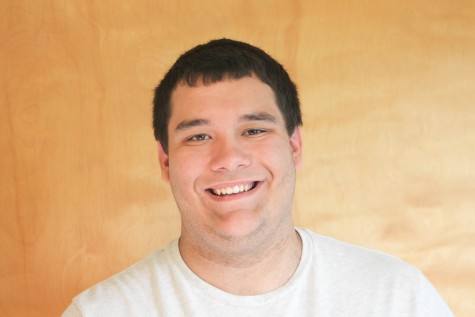 Conor Battles, Editor-in-Chief, Arts & Entertainments Editor
By day, Editor-in-Chief Conor oversees the Lancer Spirit in all its forms, from print to online to social media.

By night, A&E editor Conor hates things for fun and profit.