Senior varsity captain represents the Lancers at states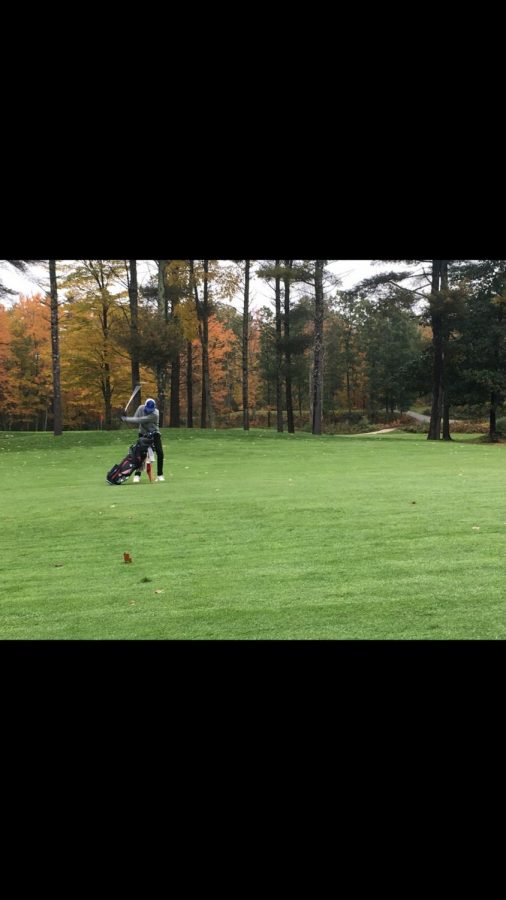 Blake Melnik, Sports Editor
October 11, 2018
Updated 10/15/18
In a final effort, Boyle ended his high school career at the individual state tournament at Derryfield Country Club on Saturday. Although the temperature on the course was a frigid 45 degrees, Boyle was able to shoot a 78, placing himself 12th in the tournament and just one shot shy of 10th place. "Lancer golf has been one of the best things that has happened to me, and I will always remember the memories from Lancer golf".
Updated 10/12/18
Brian Boyle played in the state tournament yesterday morning at The Oaks Golf Links. The conditions were horrific, but he still shot an 83 for 18 holes.  There was a three way tie for 20th place after the final hole. Boyle had to go to a sudden death playoff hole against one Exeter and one Concord player. Although his tee shot was not where he wanted, Boyle still managed to par the hole and take the win. Boyle finished 20th in the state tournament with the individual states right around the corner on 10/13/18.
10/11/18
Senior varsity golf captain Brian Boyle has brought nothing but positive energy and versatile skill all four years to the varsity golf team. In his final year, Boyle is now able to reflect on how he has been able to grow as a player.
"Brian has a great work ethic and he always shows up ready to compete, whether it be in practice or in matches," said varsity coach Daniel Grant. "In matches such as the Mack Plaque game, he was able to shoot a 34, which is two strokes under par. When he is able to tie his best in such a crucial match, that is a pretty good sign he is doing his best to try to make the team better."
Boyle's success wasn't something that came overnight for him. Over a seven year span, Boyle has been able to climb the rungs of the Lancer's depth chart, and place himself where he is today.
"Since freshman year being on varsity, and filling the third spot on the team, it has been my dream to be a captain," Boyle said. "Before me, I had two great captains that I looked up to, and they became great role models for me."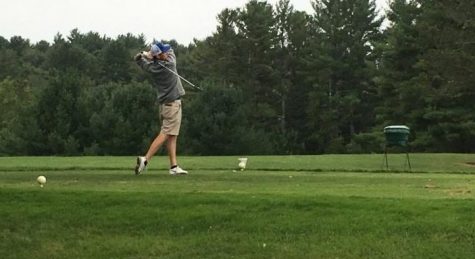 Once being a player that learned from others, Boyle has been able to use his golf knowledge to give advice to his teammates.
"[Boyle] knows many of the numerous rules and movements in golf. He helps all of the team at practice by trying to perfect their knowledge of golf," teammate Thomas Marcantonio said. "Personally, Brian has assisted me in many ways this season as a captain. The major tips he has given me are to keep my nerve while playing and to just focus on the rest of the round, not just one mistake."
Although all good things must come to an end. Boyle will take his high school experience on his search to make a club team or on a roster spot for a college team next year.
"Being a captain has honestly been great," Boyle said. "It has given me more responsibility and more of an impact on the team. Thus far as a captain, I have had a more enjoyable experience on the golf team."
He plans to leave this team better and stronger than when he joined it three years ago. Even though the book is closing on Boyle's time at LHS, his legacy in the Lancer golf organization will live on forever.