NFL weekly picks: Week Twelve
Hang on for a minute...we're trying to find some more stories you might like.
Here at NFL weekly picks, we are all thankful for the three F's this time of year… Family, Food and Football! We also give thanks this week to our special guest Liz Iaconis for taking the time to make picks with the rest of our panel. Here is how we currently stand heading into one of the most anticipated week of football:

We have decided as a way to raise the stakes we would make the three Thanksgiving games worth two points instead of one. Also, our game of the week are limited to the three games being played on Thursday. Now without further adieu here are our selections for Week Twelve: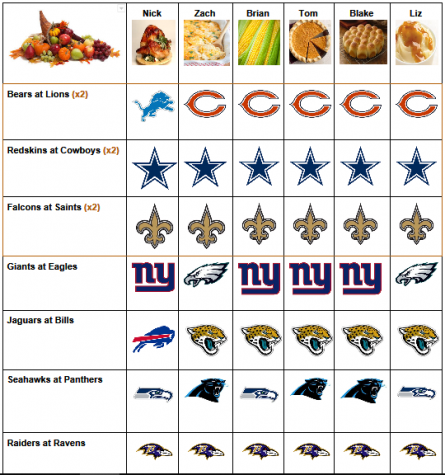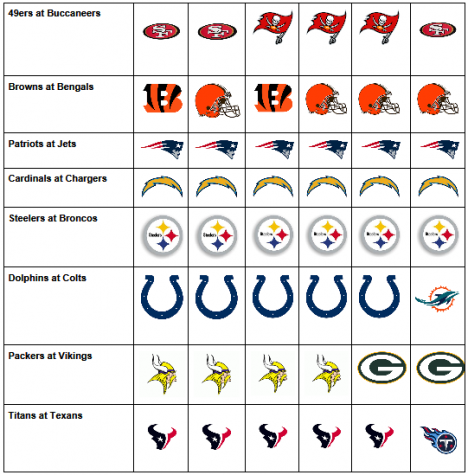 Game of the week: The Falcons at Saints game is our Thanksgiving game of the week. This is our game of the week because the Saints are a red hot team with a hard task of playing a tough Falcons team. These NFC South rivals will have a very offensive heavy approach with a lot of scoring from Drew Brees's remarkable offense and the amazing talent of Julio Jones combined with Matt Ryan at quarterback. This will be a game to watch this upcoming Thanksgiving.