Anderson scores low, wins big at golf state championship
Golf has been known as a 'Gentleman's Sport,' but Riley Anderson, a junior girl on the LHS golf team, is proving that statement wrong. 
Anderson took the girl's individual medal-division golf championship on Saturday, Oct. 5, at Campbell's Scottish Highlands Golf Course in Salem, N.H.
"In the past I haven't done this well. I haven't been first in my division yet, so it's exciting," Anderson said.
Though she hasn't performed this well in her division prior to now, it is no surprise to see her win due to the work she has put in.
"It's nice to see all my hard work paid off. I've worked a lot harder," Anderson said. "I spent a lot of time over the summer working on my game and trying to minimize the bad shots."
The coach of the golf team, Mr. Grant, has a lot to say about Anderson.
"From her freshman year to now she has really committed full time to golf," Grant said. "I think that has helped her tremendously. She's improved in all facets of the game, her putting, to her driving, and right now her iron game has really picked up."
Anderson is the only female on the team, but her teammates don't see her any differently. One of those teammates is Zac Rheault, a junior at LHS who has played with Anderson for two years.
"She fits in perfectly. We all joke with her and she jokes back," Rheault said. "We rag on her and she does the same thing to us."
Anderson has gotten better over the course of her career, and has earned a state championship with her hard work. As she finishes up the season, the team doesn't expect anything less in the future.
Leave a Comment
About the Contributor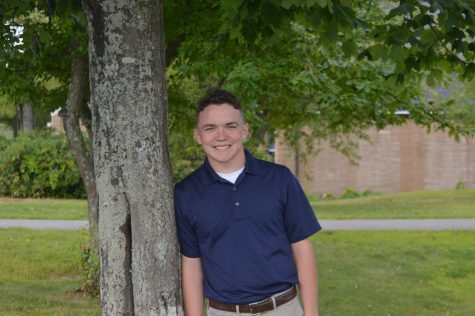 Chris Tutt, Sports Editor
Big Sports Guy. Chris is apart of the unified family, captain of the varsity baseball team, president of senior gators, and is involved in numerous clubs. He is a two-time concussion survivor.