Boys and Girls Soccer are ready to dominate the field during their first playoff games
Girls and boys soccer are both heading into the playoffs tomorrow 10/27. Girls soccer has a record of 9-7 and are going into their playoff game versus Exeter with high hopes, as they feel they have grown since the beginning of the season. Boys soccer has a record of 11-5 and is also prepared to put out their best on the field. The boys have played Pinkerton once before during Mack Plaque and took home a win with a score of 1-0. Check out the video above to see pre playoff interviews with Lancer soccer players, John Baumann, Derek Baharian, Jason Reilly, Liana Sawyer, and Mia Stowell.
Leave a Comment
About the Contributors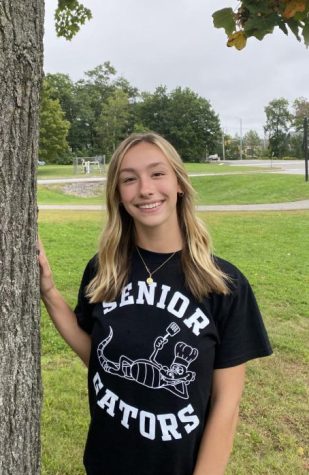 Olivia Windisch, Sports Chief
Olivia has been on staff with The Lancer Spirit for three years. Olivia is a huge sports girl; when she isn't on the field, court, or track with the Unified family, she spends her time cheering on Lancer Nation. Olivia is also involved in many clubs at LHS and enjoys spending her time volunteering. If there was an award for loudest fan... Olivia would win it.